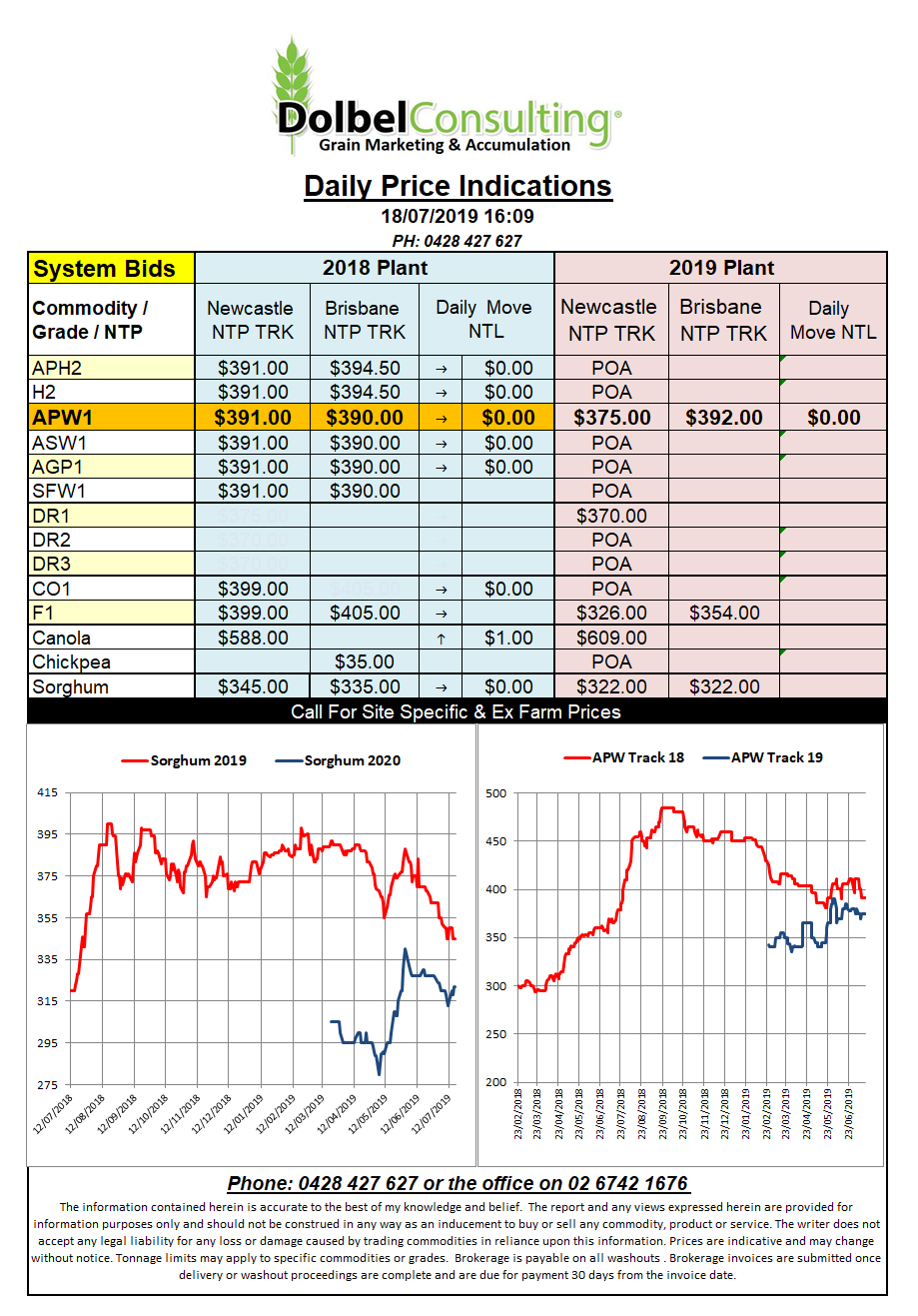 The weaker soybean futures at Chicago put pressure on wheat values thus we see lower settlement values for soybeans, SRW, HRW and DNS wheat. Only corn futures closed higher but only by the thinnest of margins.
Corn is finding some support from the high temperatures creeping north across the Midwest. Kansas saw the mercury push up into the high 30s today. The heat is expected to increase and move further north into Nebraska today and tomorrow before slipping back to more normal levels around Sunday / Monday.
The absence of any rainfall across the plains during this brief heatwave is also a little concerning. The map does show showers developing across Iowa and Illinois around the same time the heat abates so potentially damage to silking corn should be minimal. According to last Monday's crop progress report there's not much corn flowering north of Kansas anyway.
Over in Russia there has been some good rainfall across much of the Volga Valley at last. Towards the south of the valley the wheat is too far advanced to take advantage of it but further north it may assist in sustaining bushel weight if not producing anymore heads. Most punters are saying too little too late so I guess time will tell. With the punters still not agreeing on a level for Russian wheat production it will probably just end up the way of the US corn area with no-one really knowing until it's well and truly in the bin. Temperatures for the week ahead will remain hot across southern Russia while further north average temps will help summer crops enjoy the rain.