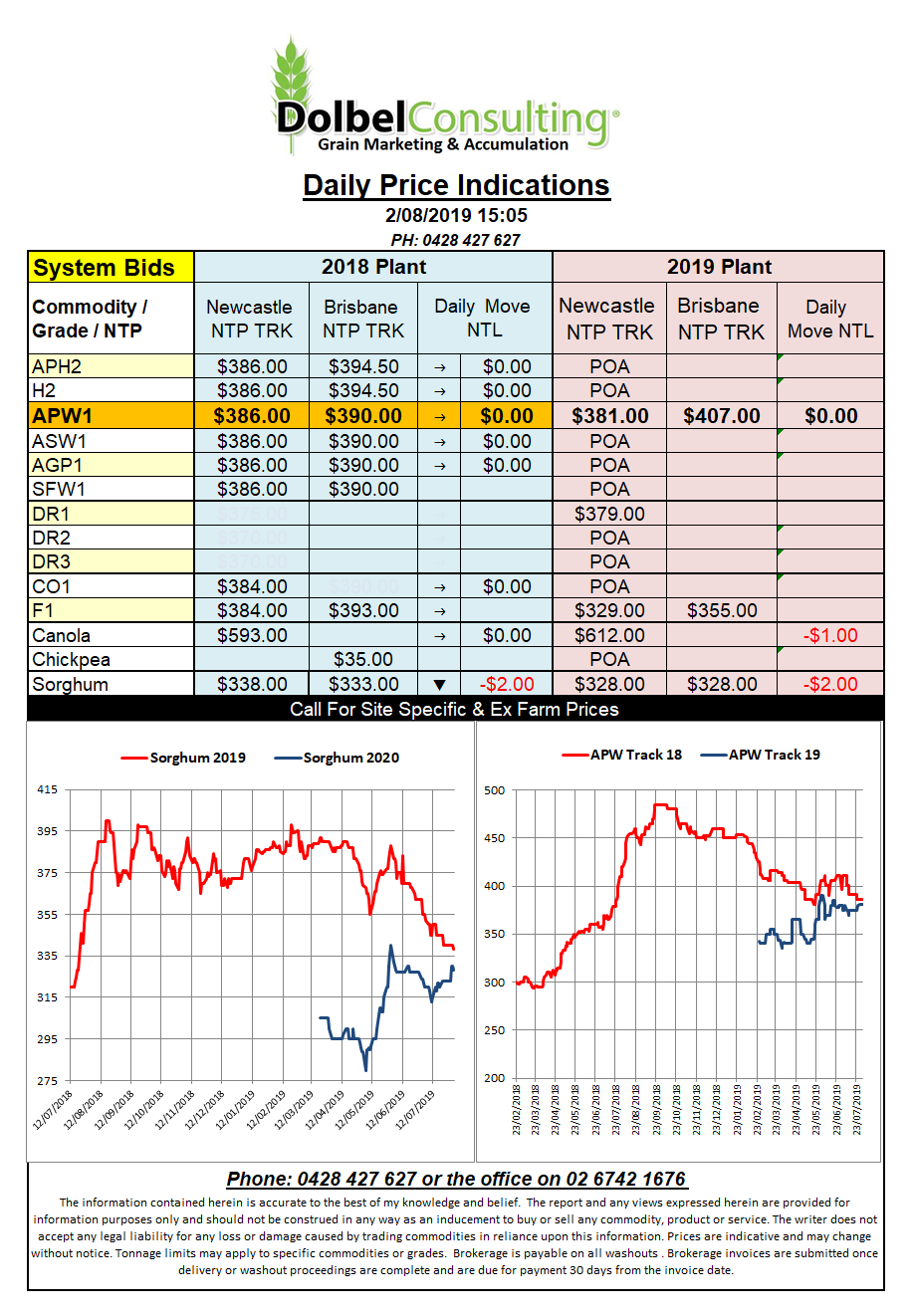 The US session was never going anywhere thanks to poor export data and a pretty benign weather map and then they had to contend with the "Trump effect".
Talk that the US plan to impose an additional 10% of tariffs on China smashed the last bullish bet out of the park. Soybeans and corn were falling early and wheat simply got caught up in the selloff late in the session. The tweets from Trump continue along in their usual schizophrenic nature. Initially stating talks early in the week have been constructive only to then announce the plan to implement a 10% tariff on $300Bn worth of Chinese imports from Sept 1st.
Ukraine has kicked off their marketing year with some strong export numbers. Wheat 1.4mt, 900kt milling / 400kt feed, just under 1mt of barley and 1.3mt of corn. The earlier than usual start to wheat harvest has seen an uptick in July exports compared to recent years. All grain exports for July came in at 3.7mt against 2.4mt for the same time last year.
The next step in developing agriculture in Ukraine appears to be afoot after the announcement of plans to lift the moratorium on agricultural land sales by the end of the year. Anyone looking for some new black soil.
The next USDA WASDE report is due out on the 12th, we may need to wait until then to see what US corn acres are.