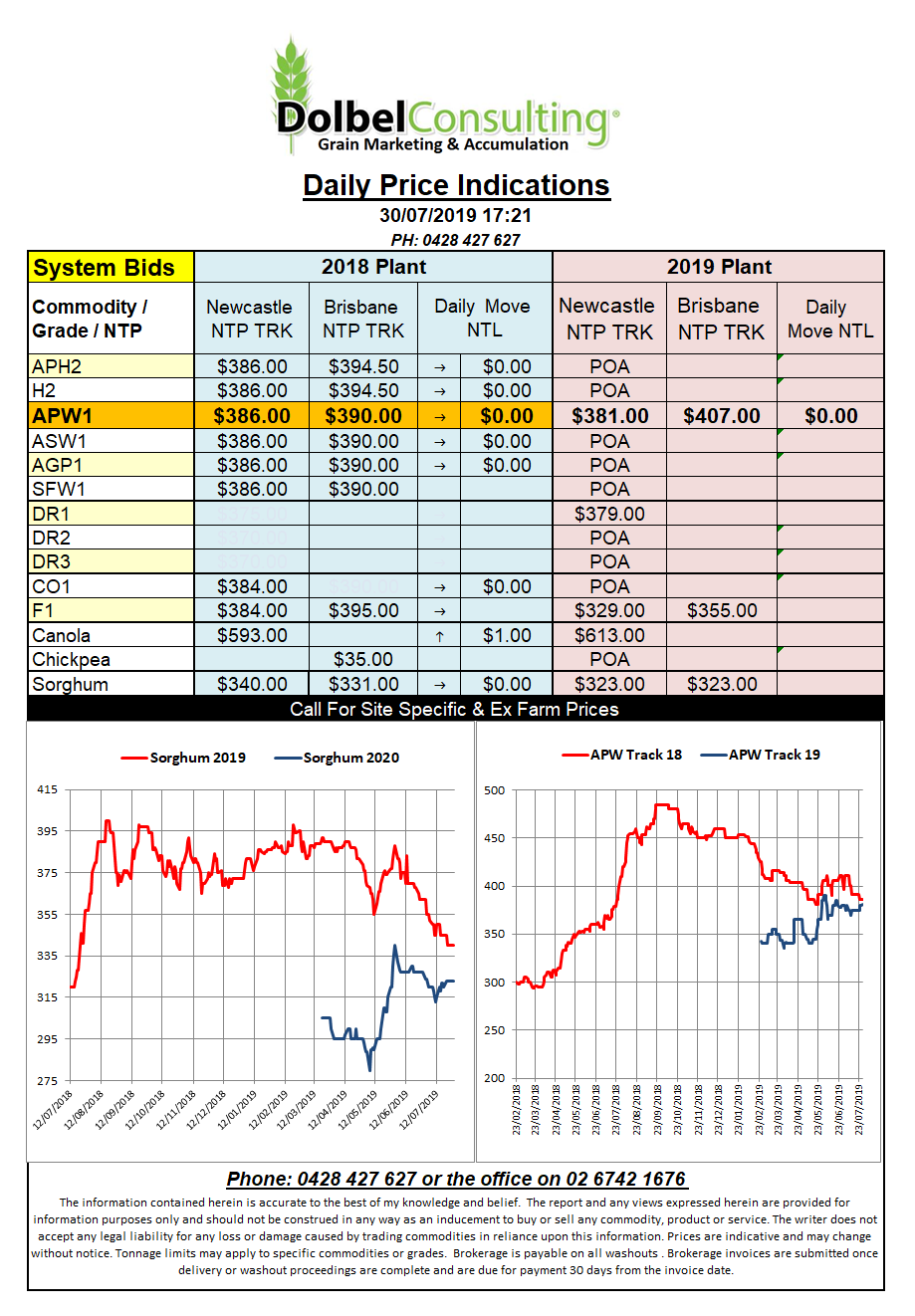 In the US local cash markets generally did not follow futures higher with weaker basis registered for corn and soybeans.
Wheat futures found support from thoughts that production in both the EU and Russia may still be a little over stated. This moved against the latest IKAR prediction for Russian wheat which actually raised production a little to 77.5mt. SovEcon have the Russian wheat crop pencilled in at 76.6mt and the USDA has it at 74.2mt.
The major difference between the Russian crop this year and last year, apart from size, is the apparent quality. The crop has seen ideal conditions during the last stage of growing and into harvest for producing higher protein wheat.
Russian wheat will compete into the Asian markets against Australian wheat. While Australia does have a distinct freight advantage and is a white wheat it will mean values for Australian milling wheat will need to remain competitive. Indonesian imports prior to the drought averaged 350kt per month. As the drought bit exports fell to about 80kt per month. Major competitors moved in to fill the shortfall.
Algeria issued a tender to buy 50kt of optional origin milling wheat. This is usually supplied by France. Although this is just a 50kt tender we tend to see Algeria by much more than the tender volume. For instance at last month's tender Algeria bought 480kt. This tender is of international interest as some punters expect to see Black Sea wheat possibly making an appearance on the order book for the first time.