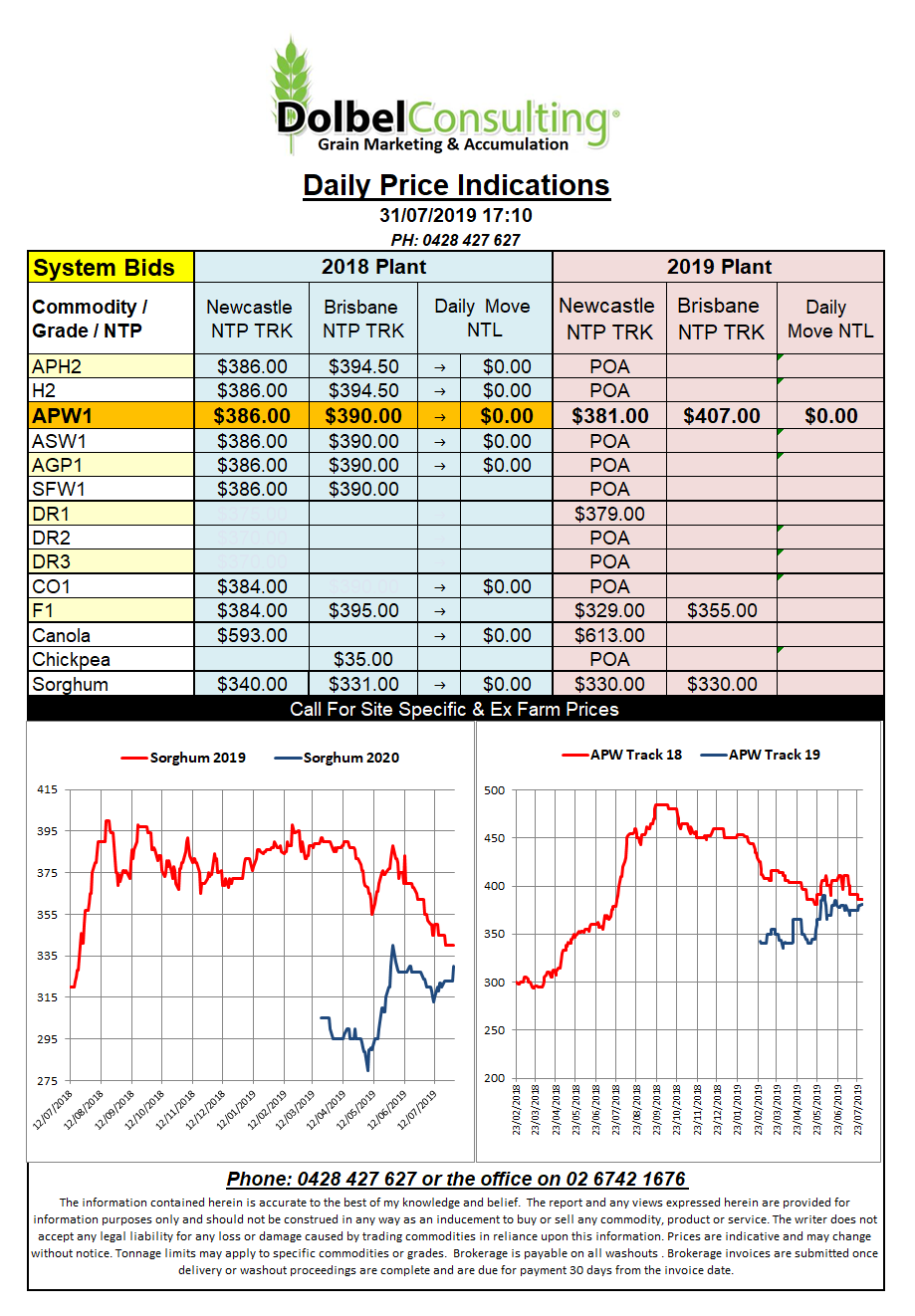 Trump continues to play the victim in trade negotiations with China. US producer support for the trade dispute is falling rapidly in many locations that rely on soybeans. Domestic support programs are viewed as short term and become nothing more than subsidies in the long term further distorting global values. The general consensus through much of the US farm community is one of amazement on each and every tweet that comes from his office indicating talks are progressing or falling apart. Makes you wonder who is benefiting from these tweets in the longs and shorts of the futures markets.
A good weather outlook for the US continues to allow the summer crop there to recover somewhat from the wet start. Determining corn yields is very difficult this year. Usually a crop rating of 58% G/E would indicate yields should be down around 150bupa. Usually this lower than average G/E rating is due to dry weather not wet weather though so older models may be thrown out by this. Generally speaking most punters are working on a 170bupa yield, 10.67t/ha.
Temperatures across Europe have fallen back closer to average readings after a scorcher of an end to last week. Weekend values were still high across parts Germany and Poland but the heat moved east towards the Black Sea on Monday.  The heat is helping the EU wheat harvest move along quickly and seeing good quality wheat in the bin. The week ahead sees France remaining dry while showers may delay the German harvest somewhat. Rain across the Russian spring wheat districts may be beneficial to grain fill.