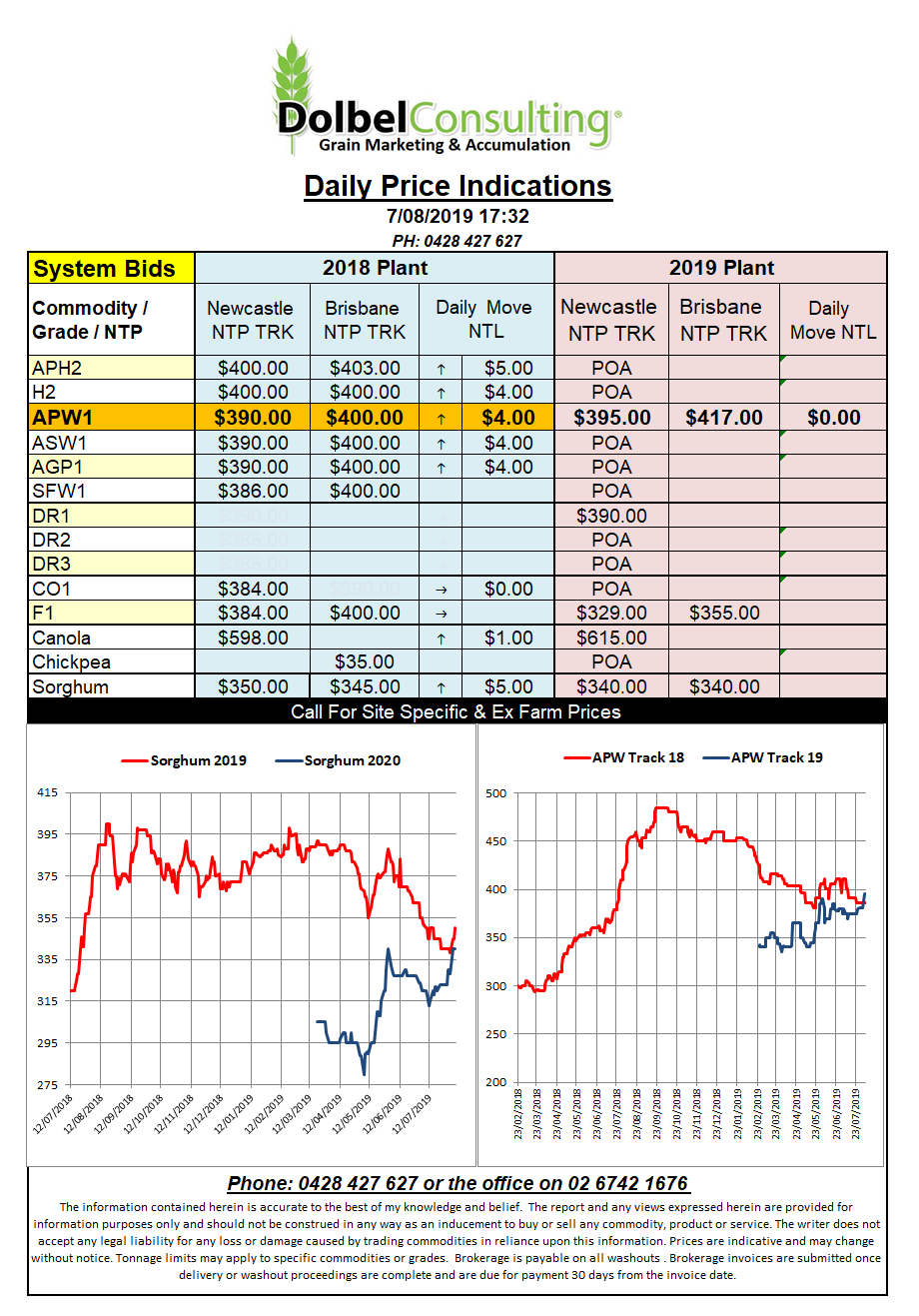 A better weather outlook in the USA and trade concerns with China were considered the catalyst for those looking to sell futures to do so. Wheat got caught up in the technical selling and also finished lower.
News that Egypt picked up 415kt of Black Sea wheat probably didn't help either. The purchase was made up of 115kt of Ukraine wheat and 240kt of Russian wheat and 60kt of Romanian wheat, all milling grade.
Prices ranged from US$198.70 FOB out of Ukraine to as high as US$210 for Russian wheat. Russia has the best freight at roughly US$14 while Ukraine freight is around US$18. This would land Russian wheat into Egypt for about US$220 – US$225.
For WA wheat to work into this market wheat prices in WA would need to fall $50.
The weekly ND Wheat crop progress report rates 69% of the N.Dakota durum wheat crop as good to excellent. This compares to 78% last week, a significant decline in condition. Crop ratings in S.Dakota and Minnesota were not as changed while further west in Montana ratings were pegged at 69% G/E vs last week's rating of 64%. While many parts of the US saw flooding during spring sowing much of N.Dakota was dry and this has played a role in the lower condition rating as the crop develops. Around 50% of the durum crop is now turning, a little behind last year's progress.
Further north is Saskatchewan durum values have remained relatively flat with a December pickup bid at C$234 / tonne for 1CWAD13.