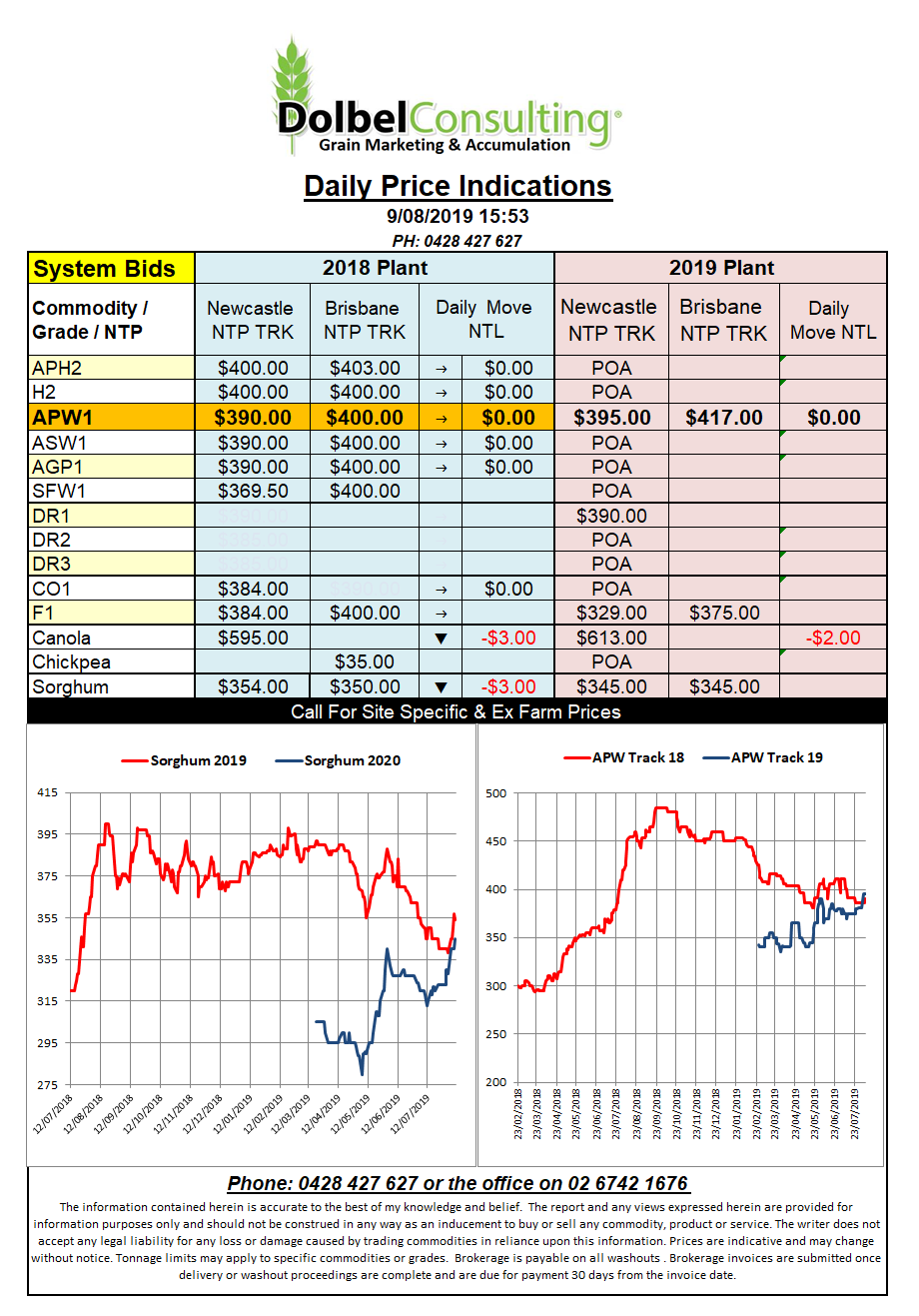 According to the guru's the ENSO is now neutral and is expected to stay that way through the next 6 months. Condition in Argentina have begun to dry with parts of Buenos Aires becoming dry enough to get a mention in the international wires. Argentina had expected to harvest a record wheat crop this year and the acres were there to substantiate the claim but the current conditions are quickly changing that sentiment.
The US futures market called the ENSO data bullish.
In this instance corn and soybeans moved higher overnight on thoughts the changing season will bring less rainfall to the US corn belt. What a memory they have, this crop has sat in mud in most counties for 2 months. The reason the market is so fickle now is because the USDA is still trying to figure out how many acres were actually unsown or washed away and here they are talking the market up on the back of dry weather possibilities…. I mean look at the charts, not the weather charts, that will give you more of an insight leading up to the WASDE that some yarn about the ENSO reading.
US wheat futures done what they have done for weeks and followed corn higher. For soybeans good US export sales and better upcountry basis supported values which rolled across to the ICE canola market. China also posted the highest monthly soybean import volume in a year, Brazil being the big winner there. Rapeseed futures at Paris were also firmer, the weather playing a role in that move as Europe takes stock of the effects of the hot summer.