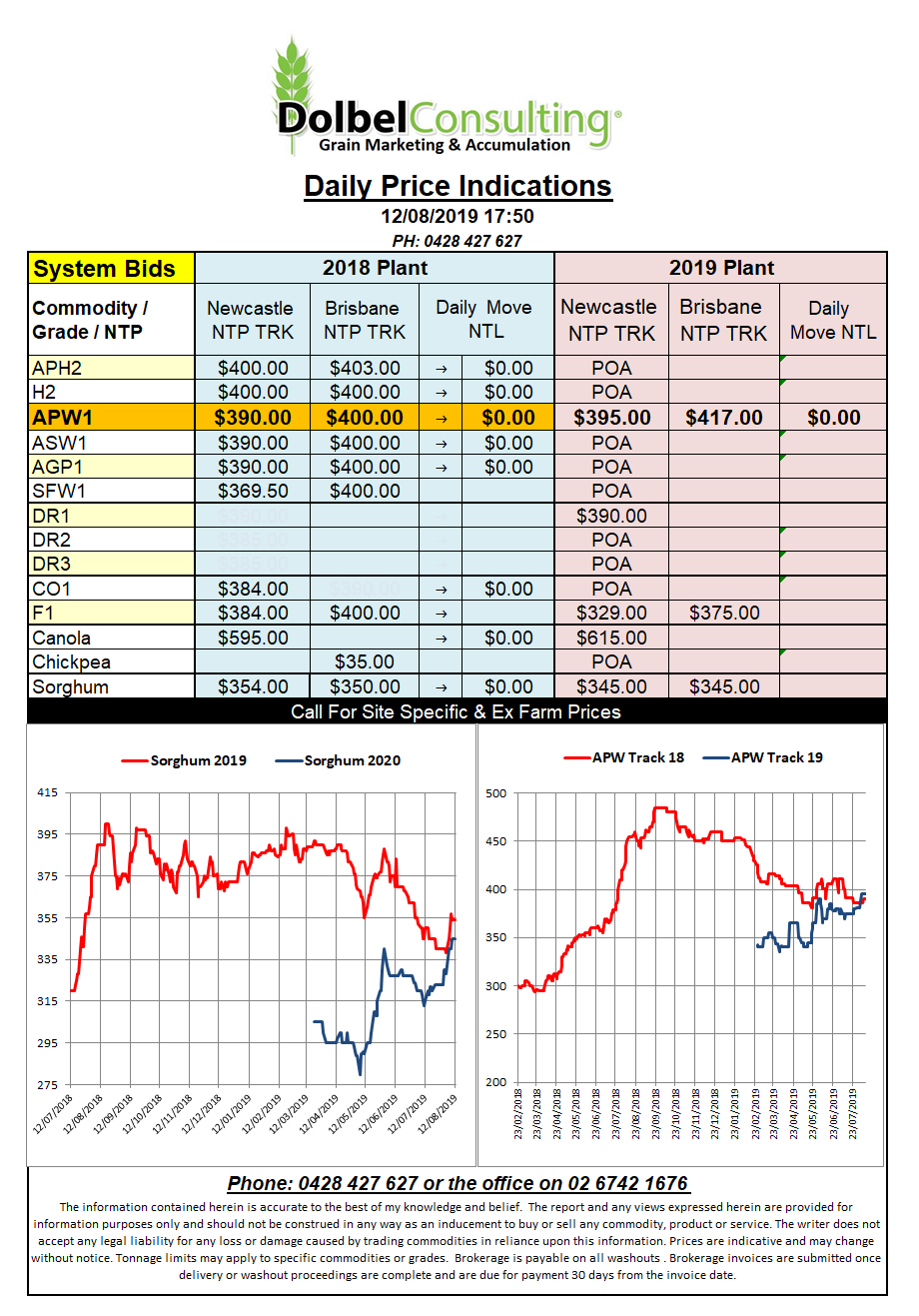 With the USDA report out on Monday morning US time it was basically the last chance for the punters to get their ducks in line. Most grains had a pretty ho hum session but soybeans did manage to find a little upside putting on 8.75c/bu, just under AUD$5 / tonne.
The AUD was back again, going through at under 68c. It appears to be technical trade at present with the longs punishing the punters who pushed below 67.6 earlier in the week, we'll see who has the deeper pockets in time. At present the reduction in value against the USD isn't hurting grain values here much at all thanks. Support is said to be at 70.82 and resistance at 66.77, most punters are betting on the downside being tested again next week.
Trump basically said he's not in a hurry to resolve current trade issues with China, this hurt US markets on Friday. This also coincides with preliminary investigations, or preparation if you wish, to see if there is grounds to impeach Trump. The outcome of the investigations will be put up for consideration around the end of the year.
France downgraded the quality of their corn crop for the sixth straight week. Estimating the Good / Excellent volume at 60%, just marginally higher than the USDA estimate for the US crop. The hot dry summer continues to hurt spring grains in France.