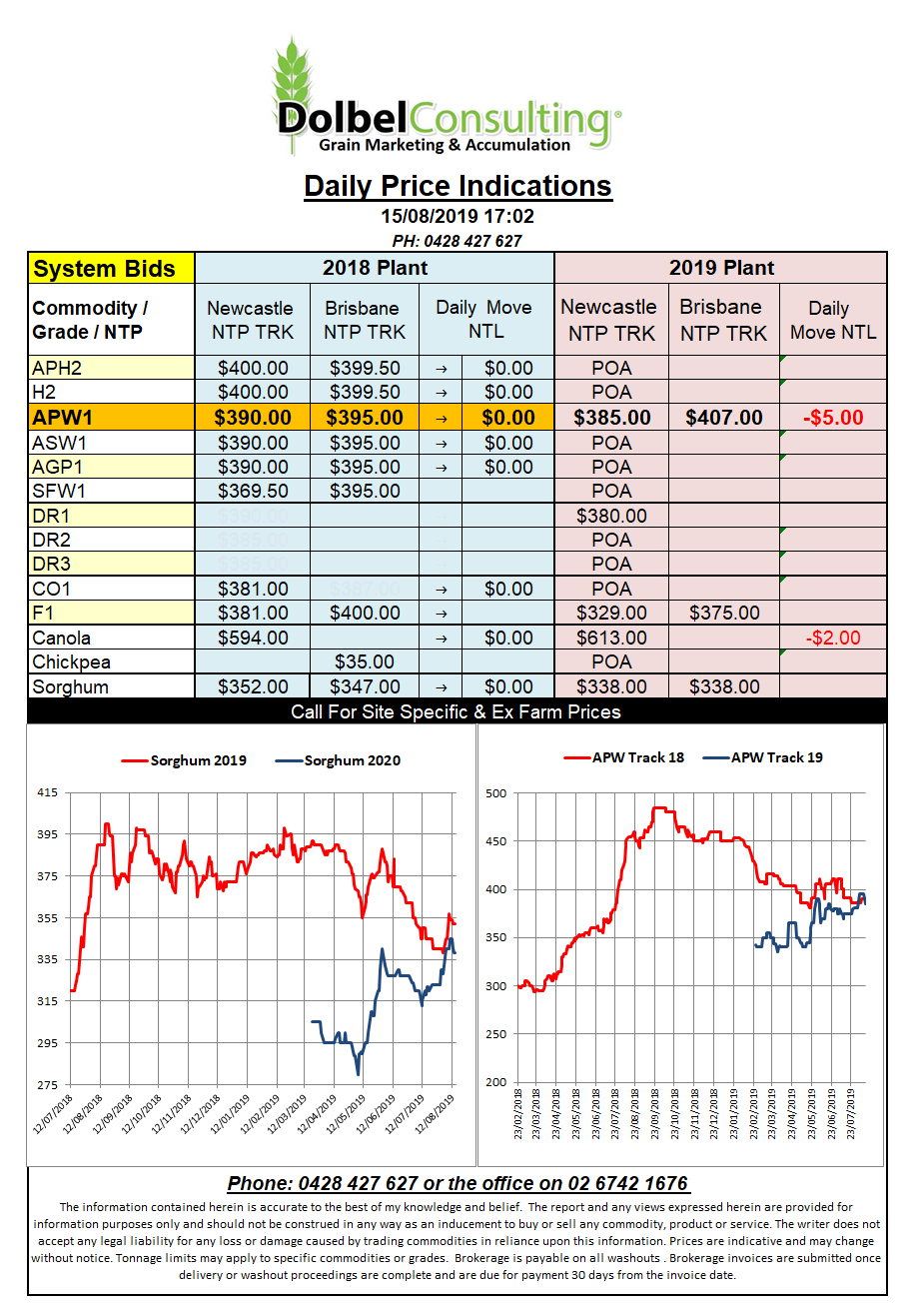 At Chicago corn futures tried to bounce early in the session but gave way to further selling late in the day to close lower. This see's corn futures for December shed 47.5c/bu since Friday, just under AUD$28 a tonne in three sessions. Talk of recession in the US created a negative day across many futures contracts. On the cash front corn basis continues to be variable depending on location. The western corn belt saw corn basis firmer while the central and eastern corn belt is more closely tracking the move in futures.
Wheat futures once again fended off spill over pressure from the corn pit and closed generally flat to weaker in the outer months.
Wheat prices around the world were generally flat to lower yesterday, APW wheat FOB Western Australia slipped a little to close the day offered at US$227. This would suggest an east coast import value of closer to $400 end user. Roughly in line with current bids we are seeing to growers on the west coast. Grade spreads not included.
Argentina are offering milling wheat at US$239 FOB, Russian milling wheat is said to be offered at US$192 FOB. While the USA is offering white wheat out of the Pacific north west at US$222 FOB. This US white wheat would move into Japan for roughly US$28 per tonne. So about $250 FOB Japan, compared to WA white wheat at US$247 FOB Japan.
The major wheat producing regions of Argentina remained dry over the last week pruning yield potential in winter crops.