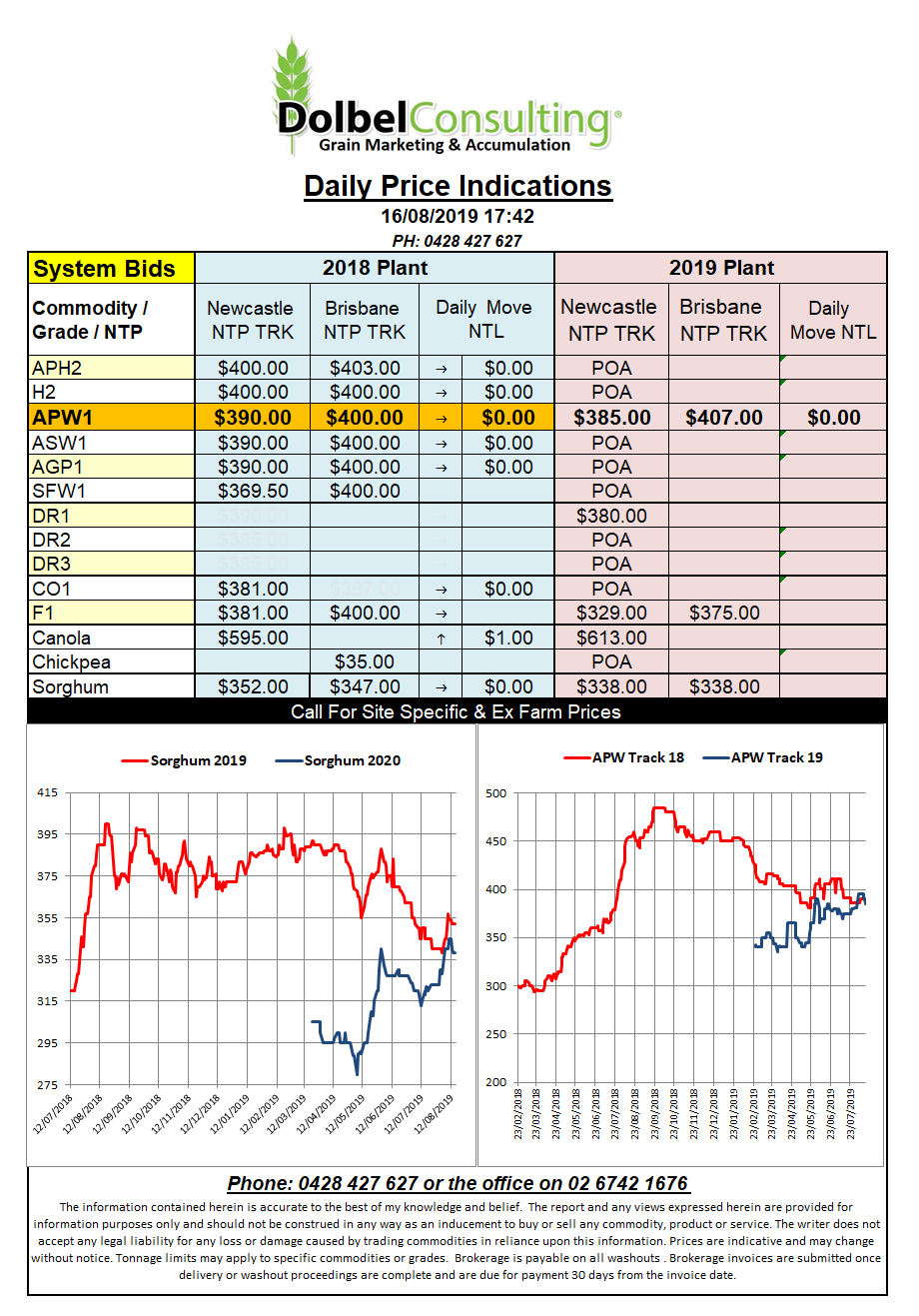 Generally Russian wheat offers were flat to lower in overnight business. Egypt did pick up 295kt of Black Sea wheat at US$201.07 FOB and US$217.48 CFR which was a little less than their last purchase.
The lower sales value in Ukraine and Russian wheat rippled through US wheat futures with both the SRW and Spring wheat contracts closing lower. HRW actually gained a few cents but it is already trading at a huge discount to the former grades.
In the US wheat futures tried to find support from good US weekly sales volume of about 473kt. This was less than last week but better than the trade estimate leading into the report. Mexico continues to be the biggest importer of US wheat this marketing year.
A quick look around the worlds weather this week shows Texas and Iowa getting a little dry while the Dakota's, Nebraska and much of Kansas saw some good rainfall. In Canada the canola belt was generally dry and there were some light showers across the spring wheat belt. Canola started the season pretty good in Canada with the durum belt mostly dry, current conditions are a reversal of this. Canola yields are expected to be average or a little under in Canada. The Black Sea states were generally dry this week while the spring wheat regions in Russia saw a little rain, not ideal during harvest. Large parts of France, Germany and Poland were rain free this week helping harvest wind up but also limiting yield potential in spring sown crops. EU wheat and barley volume is above last year by 12% & 9%.