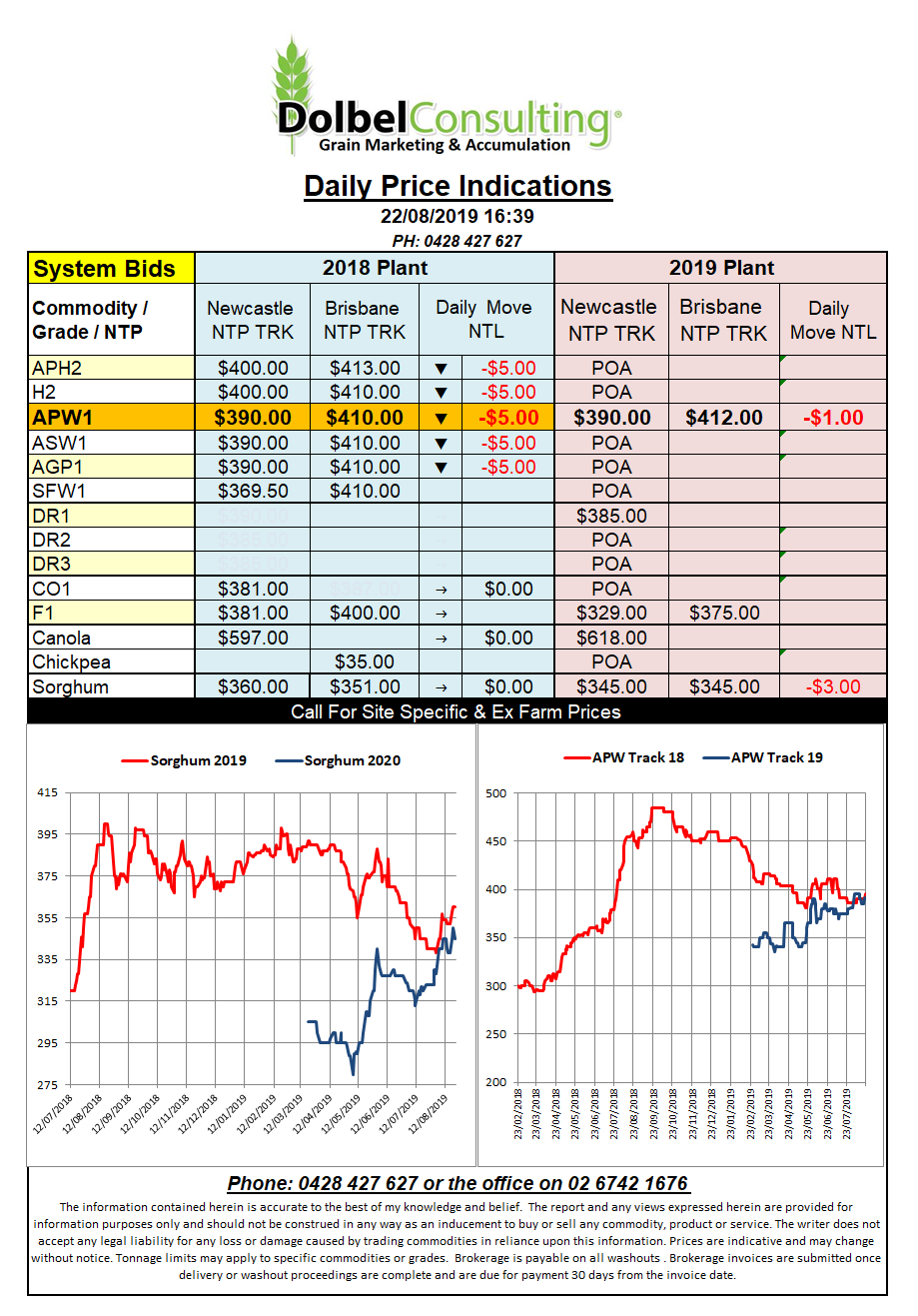 After recent losses across most US grain futures last night saw a few bargain hunters out and technical trade support values.
The weather outlook remains generally favourable for US corn and soybean production but the slow development of both crops in some locations affected by flooding that delayed sowing earlier in the spring has a few punters wondering of the  very late crops will actually make it if the colder weather comes in early. Up to 5 million acres of soybeans in the US are said to have not started to produce pods yet.
US wheat futures were either side of unchanged with the winter wheat contracts being dragged higher by the firmer corn and soybean pits while spring wheat futures slipped a little as harvest begins across the northern United States.
Tunisia picked up 92kt of 11.5% milling wheat overnight paying an average price of US$212.08 CFR per tonne. This business was done at around US$3.72 lower than their previous purchase a month ago and well below where Western Australian wheat would have to be offered if current new crop bids are an indication.  The grain is expected to come from France were FOB values are now closer to US$191 FOB. WA wheat is offered closer to US$230 FOB at present. Obviously the Mediterranean nations also have a huge freight advantage into N.Africa.
Black Sea offers for milling grades were generally a little higher in overnight trade while feed grades were flat to lower.