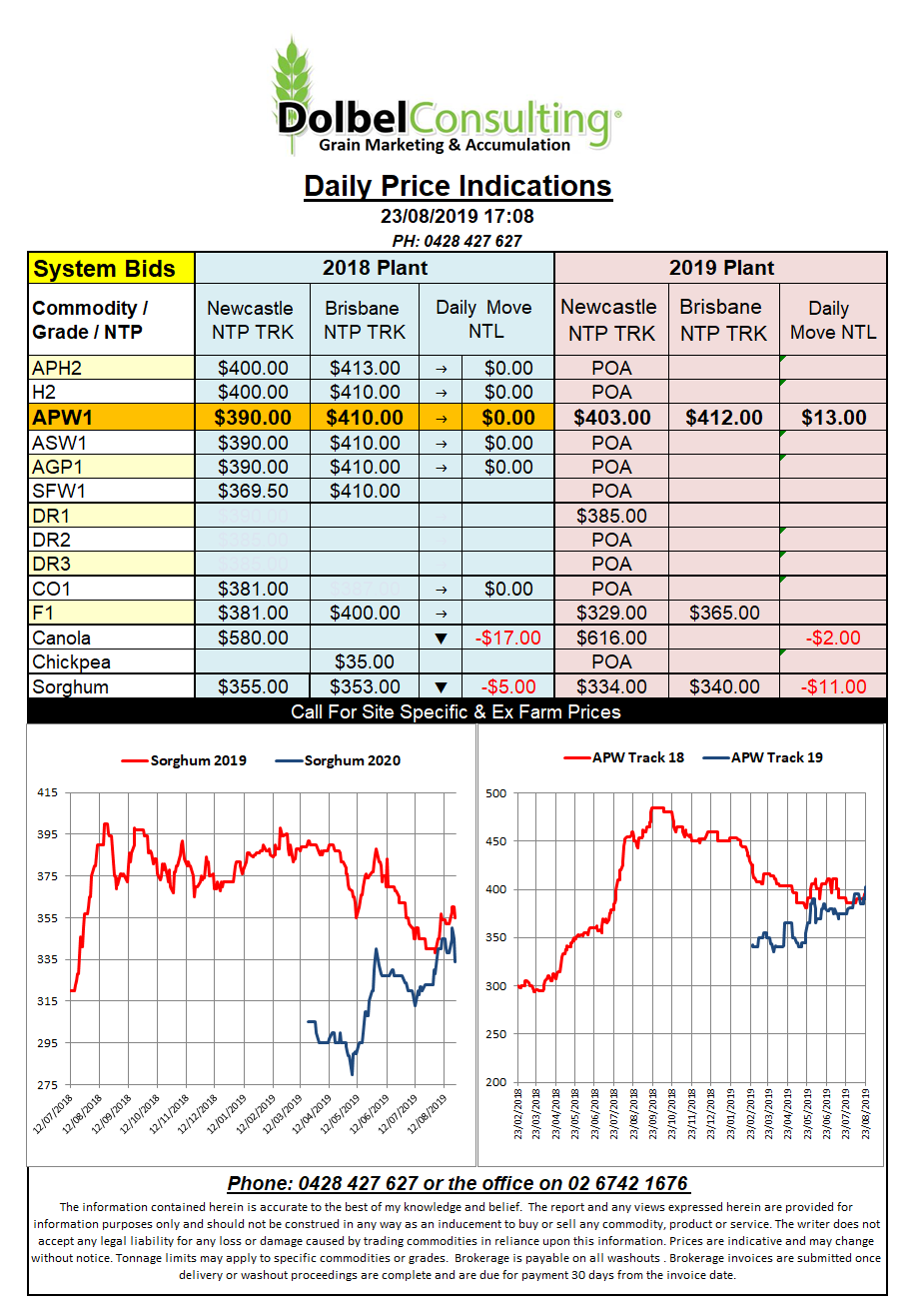 In the US corn basis was generally flat as futures moved higher on better weekly export data. Mexico again featured heavily on the sales list with total sales adding up to roughly 420kt.
In the Chicago wheat pit futures for soft and hard wheat were a little firmer while over at Minneapolis spring wheat futures were a little softer as harvest cranks up. Spring wheat harvest is pegged at 12% complete in N.Dakota, 14% Minnesota, 27% in S.Dakota equating to roughly 16% of the US spring wheat crop in the bin.
Back to the winter wheat, technical buying and better than expected weekly US export sales at about 600kt, supported the market. Once again Mexico featured heavily as a major importer of US wheat.
On the international market cash prices were generally flat to softer for milling wheat. Black Sea offers were flat for larger vessels while smaller shipment offers slipped a little. White wheat out of the US-PNW slipped and HRW out of the Gulf actually jumped a little, probably finding support from the better corn export numbers.
French wheat is coming in with lower protein than last year but much better test weight thanks to a better season. Just half the crop is making the milling grade of 11.5% protein or better, with just 20% of the crop breaking through 12%.