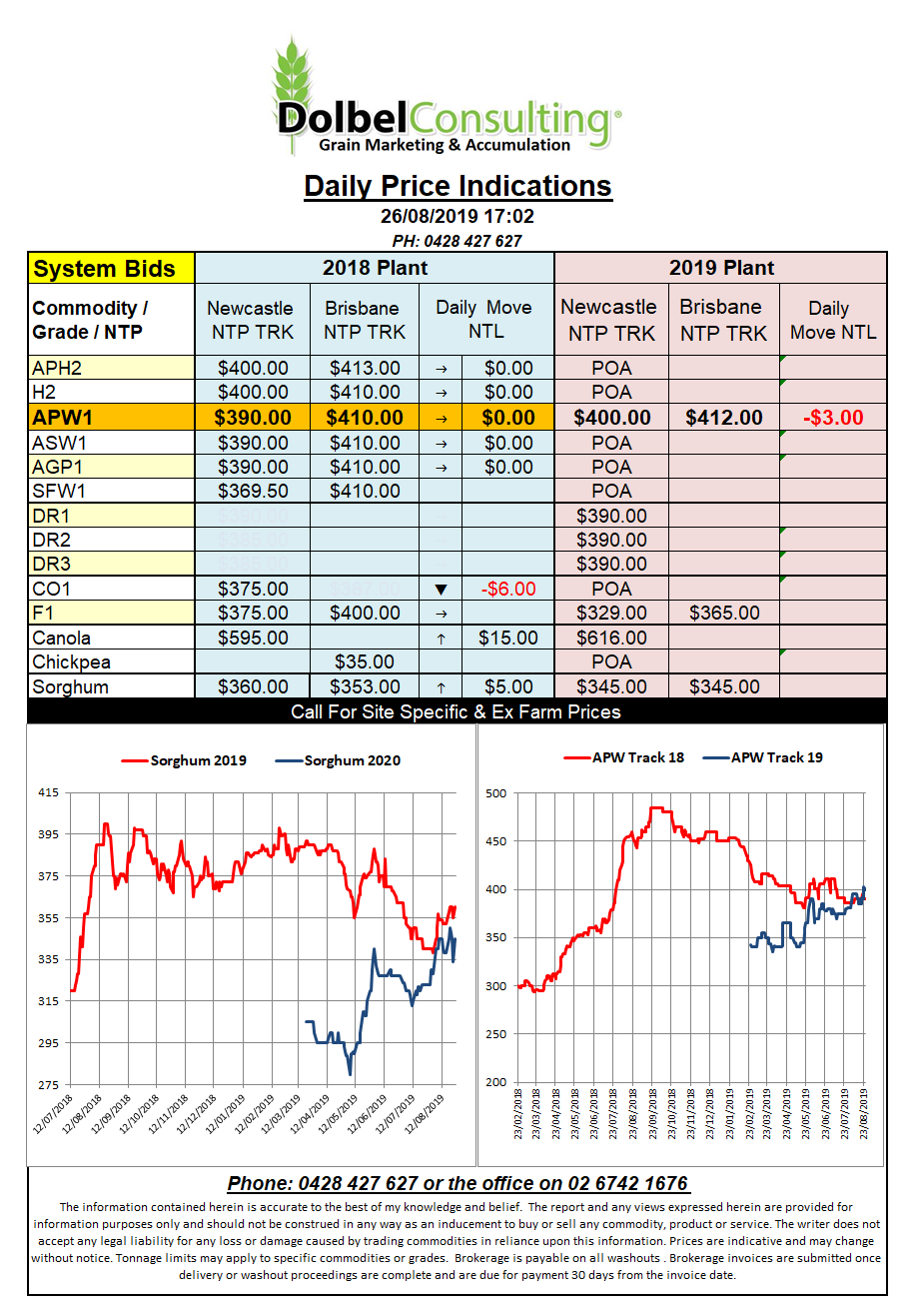 US grain markets struggled against the bearish influences of better weather and poor progress with China on a trade deal.
China introduced additional duties on corn, soybeans and ethanol as part of a US$75Bn retaliation package to the USA. An additional 5% import tax will be placed on soybeans taking the duty to 30%. Sorghum will see an additional 10% duty imposed, not exactly a bad thing for Australian growers if we get a crack at sorghum this year. China will impose a 10% tariff on US ethanol, wheat, soyoil and other feed products from December 15th. The Chinese will also re-introduce a 25% tariff on American cars.
Technical buying in US wheat futures helped support the market overnight. Soft red winter wheat was the main winner with HRW and Spring Wheat struggling to keep up. US wheat proved this week that it is priced well into the area's it can compete so physical wheat values for US wheat are not a major problem at present. Offers out of the Black Sea were generally lower in overnight trade though.
It will be interesting to read the StatsCanada report next week and see if there is any life left in the market. Otherwise we may have a very flat international market leading into the northern winter.
Turkey is looking to buy 250kt of milling wheat. This is expected to be supplied from the Black Sea. In March Turkey picked up 290kt of high grade milling wheat at US$240.70 CIF, values this time around may be a little cheaper.