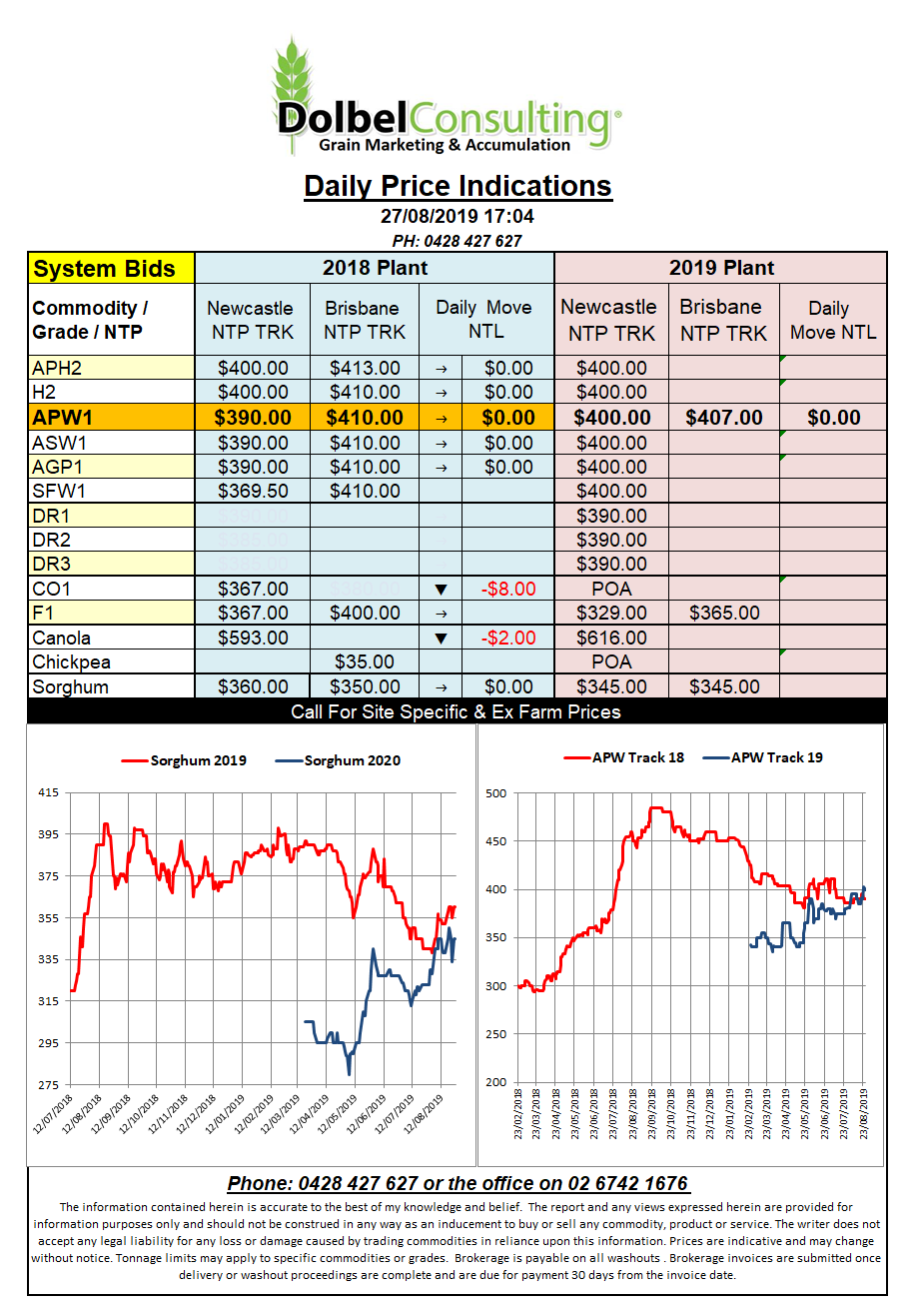 Chickpea futures in India slipped about $42.00 a tonne overnight. The punters were said to have been long futures so technical trade dominated the market. In theory this would make local chickpeas here worth around $680 / tonne at the packer.
Indian supply remains good with 10.13mt of production this year. India is now in the export game and has sold around 2mt into the international market.
US grain futures were generally lower apart from soybeans which managed to close in the black. Soybeans found support from further Trump rhetoric painting a more positive picture for US / China relations, you know, basically the opposite to last week. This on again / off again rhetoric from the Trump administration continues to confuse longer term traders, the day traders must love it.
Corn futures were much like the US cash market, flat to lower as farmer selling starts to increase. Basis bids varied greatly from location to location depending on localised production.
The crop progress report out after the close has corn up 1% to 57% G/E, 79% of the US bean crop is setting pods and also crept higher with a 55% G/E rating.  Prior to the release of the report the punters were expecting to see around 29% of the spring wheat crop harvested but the report shows 38% in the bin which may influence prices tonight. The spring wheat condition rating did slip 1% to 69% G/E.
ICE canola futures pushed lower ahead of this week's StatsCan report. Paris rapeseed pushed higher on lower supplies for 2019-20.