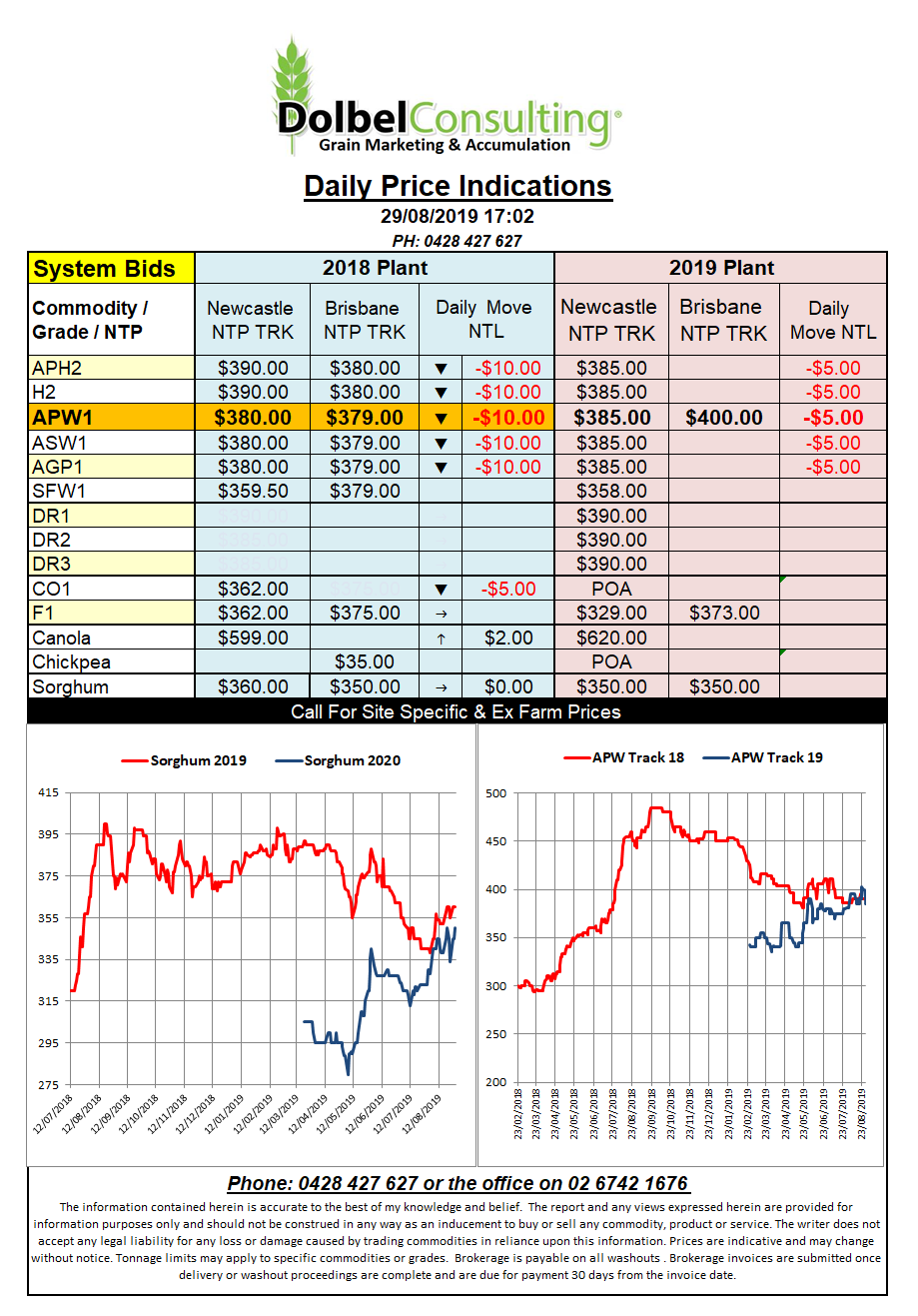 Glencore was the cheapest offer against the Egyptian tender on Tuesday. Glencore offered 60kt of French wheat at US$193.86 per tonne FOB France. The cheapest Russian wheat came in at US$199.70 per tonne from Posco International.
With the French wheat attracting execution cost of around US$23.70 if came in at US$217.56 C&F while the Russian wheat was a little cheaper at US$216.55, Ukraine wheat was booked at US$217.37 C&F from Louis Dreyfus as well.
With US HRW currently being offered FOB at about US$204 and freight to Egypt from the Gulf of Mexico equating to roughly US$33 / tonne US wheat was out of the race by around US$20.
In the USA corn, wheat and soybean futures at Chicago found technical trade the major influence. Wheat was generally lower on the back of good global supplies. Harvest pace in the US spring wheat belt is better than expected but lagging behind the average pace.
The StatsCanada report pegged all wheat production back 2.9% year on year. The decline is predominately in durum and winter wheat area. Saskatchewan will also experience lower than average yields after a poor start to the spring crop.
Canola production is estimated at 18.5 million tonnes, also lower than last year as producers became spooked by a lack of Chinese demand at planting. Durum production is estimated at 4.42mt against a production level of 5.745mt last year, a 23.1% yearly decline..