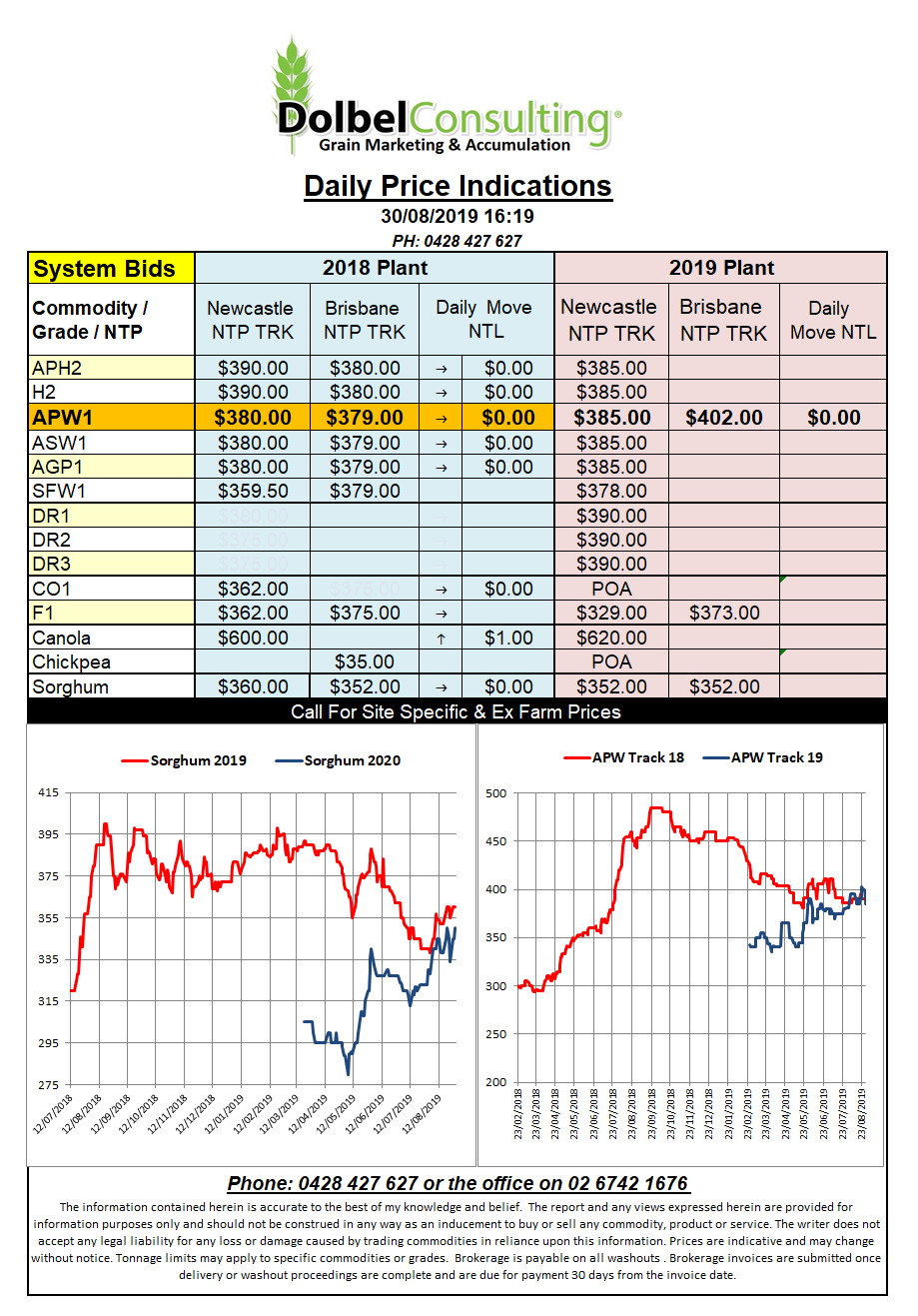 Trump was at it again overnight, this time making promises to the US farmer about how policy changes will create a giant deal for the ethanol industry increasing corn demand dramatically. Corn futures at Chicago initially rallied on this rhetoric but later gave back any increases and some. With a long weekend ahead positioning and technical trade were the order of the day. Good weekly export data for US corn also helped support prices.
News that the IGC increased global corn production 8mt in their monthly update sent the rest of the bulls into the weekend with their tail between their legs.
Chicago wheat futures only had one path to take, lower. Being around US$20 higher than Black Sea wheat is starting to limit the extent of their demand base and export volume is likely to continue to be limited unless there is further downside in their offer price FOB. Hard red wheat continues to be priced into the feed market in the states and is sitting just above the contract low for December.
The IGC increased world wheat production by 1mt to 764mt, well above the latest USDA number of 758mt.
The only glimmer of hope for something to support this market might well come from reports of low falling numbers in parts of the US spring wheat belt. Rains across the eastern parts of the US spring wheat belt is seeing FN down under 300 in parts of MN, SD and ND this week. The poorer crop is likely to see US values lower but may offer support for better quality in the long term.