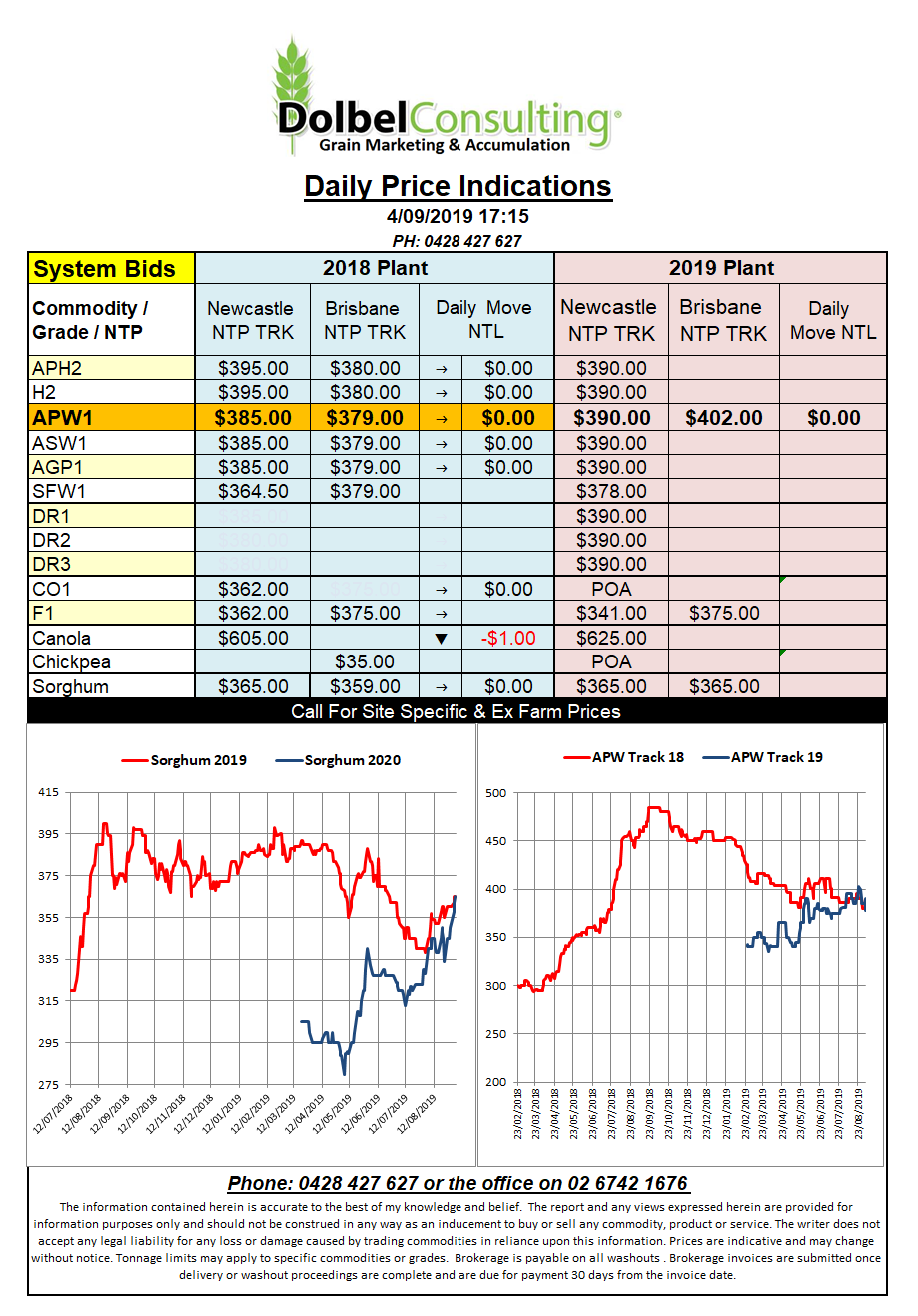 US wheat futures traded lower overnight on a combination of large global stocks and technical selling. HRW futures continue to be the most vulnerable as US quality is lower than average and there is plenty of milling wheat world wide making exporting difficult. The US does have a disadvantage with higher ocean rates to get to the main consumers but recent declines are helping to price US wheat into most markets globally now apart from the Middle East and N.Africa.
White wheat out of the Pacific North West USA was also lower with FOB values USA coming in around US$220. This wheat will compete for homes into the Japanese market and when stacked up against Aussie values out of WA the offer is pretty close to the same value as APW delivered Japan. The Aussie product is a little better in quality though.
Ukraine and Russian wheat exports have been huge during August. The Black Sea market has been covering almost all N.African demand with a little French wheat thrown in just to keep things interesting. If you were to pick a year not to grow wheat voluntarily this year may well have been it. Offer values out of the Black Sea were lower overnight, milling wheat shedding US$2.00 to be offered around US$183 FOB. Ukraine offers were steady coming in around US$180. The higher Russian ruble / USD conversion is also something to watch.
Turkey picked up 250kt of wheat overnight at an average price of US$200. Parcel size was generally small and spread out over numerous ports. Variations in grade demand also makes averaging a little sketchy. APH type wheat was sold around US$202 C&F.