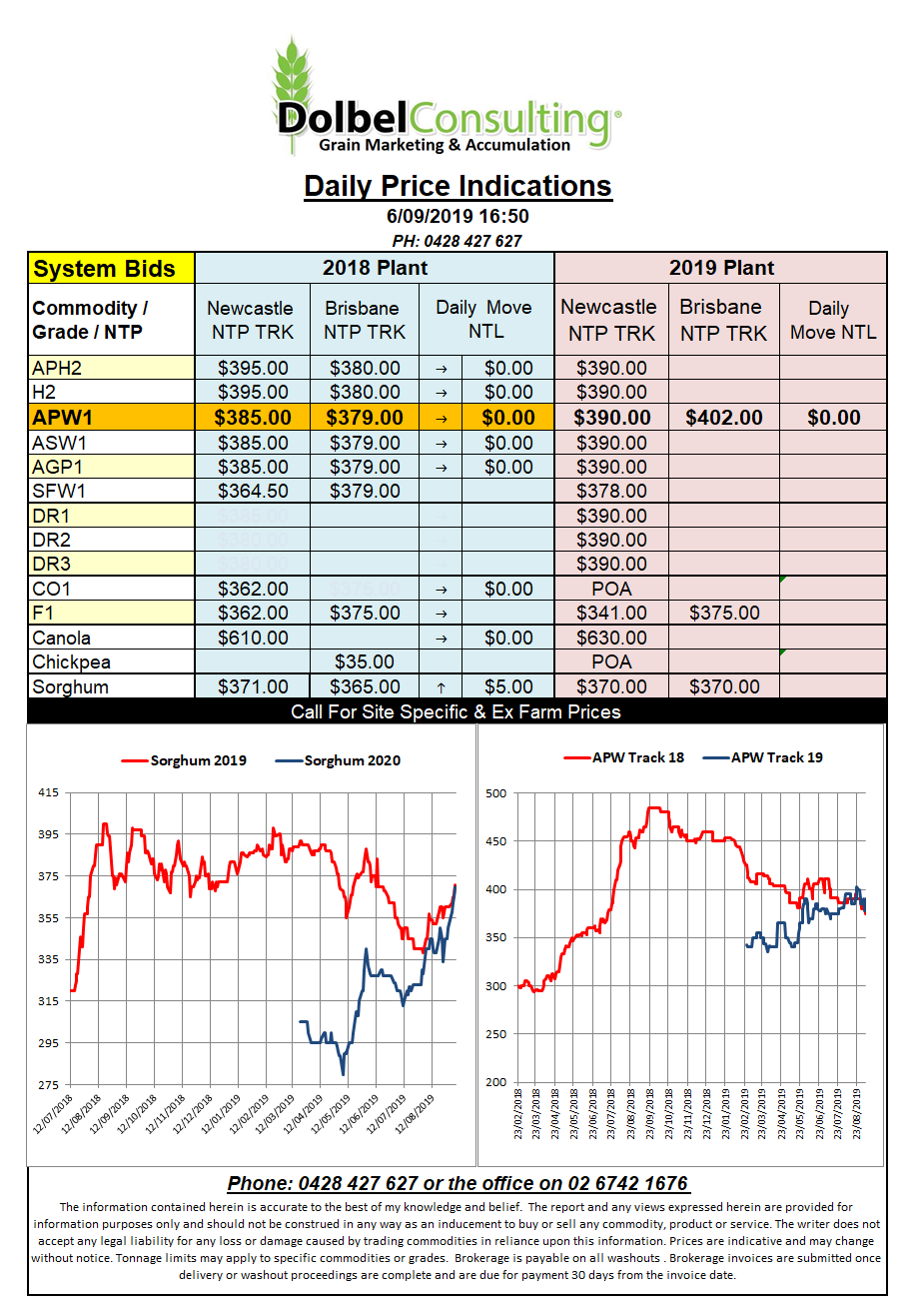 Wheat futures in the USA saw the bargain hunters supporting the market. After recent losses in US wheat technical trade took over and the market has rallied a little in recent days. Looking at the December SRW chart at Chicago it does show that wheat is approaching a more neutral position. This is to be expected leading up to the next WASDE report but values do remain under pressure from large global stocks and poor uptake from the major consumers.
If USA export sales for wheat come in better than expected (400kt – 800kt) expect to see futures keep moving higher. If not we may see another couple of down days prior to the WASDE report on the 12th.
Saudi Arabia are tendering for 595kt of 12.5% milling wheat. It will be hard for the US to compete with EU or Black Sea wheat into this region but the results should be known over the weekend and may dictate the short term trend in Black Sea values. In their last tender 730kt was booked at an average price of US$233.88 CFR. If recent offer values FOB Russia are any indication of price the Saudis should be able to pick up wheat about US$3.00 – 5 cheaper this time around.
Argentina is forecast to harvest around 21mt of wheat this season. Drier than normal weather across the Pampas and western parts of Cordoba may make this more difficult. The north eastern wheat districts do appear to be having a very good season though.