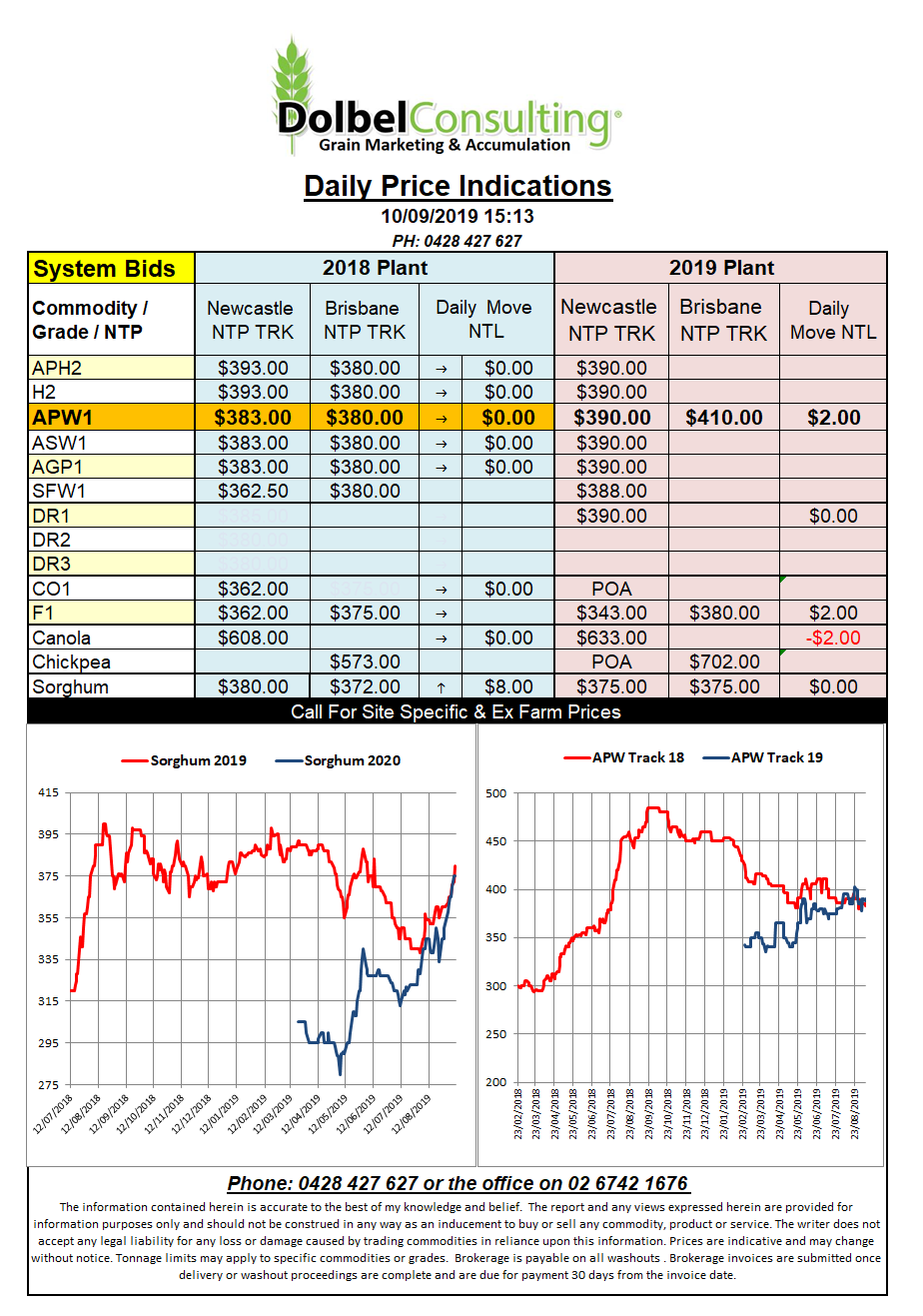 Australian production estimates proved to be a key driver in global wheat values overnight. ABARES produced a wheat production estimate well under the June prediction but still much high than most optimists are expecting to see. At 19.2mt it is still around 1mt higher than some trade guesses and probably 3mt higher than what I would expect to see as the final number.
The biggest question that needs an answer now is just how much of the wheat, barley and canola crop will make it to grain fill. With hay values offering a better return when compared to grain yield potential the bailers continue to be very active in eastern states. Apart from some locations in Victoria the hay / grain return question is very relevant.
Chicago wheat was firmer on technical buying and the lower production estimate from Australia. The punters were predicting around 69% of the US spring wheat crop to be in the bin. After the close the USDA weekly crop progress report confirmed 71% of the spring wheat crop has been harvested. This shouldn't have too much on an impact on values tomorrow. Although still slow compared to the 5 year average of 87%, progress is being made in spite of showers continuing across N.Dakota and Minnesota. Quality of the US spring wheat crop remains up in the air with the constant harvest rain reducing falling number readings and test weight.
Saudi picked up 780kt of wheat, expected to be mainly Black Sea origin the reported price was around US$214 to US$216 C&F.