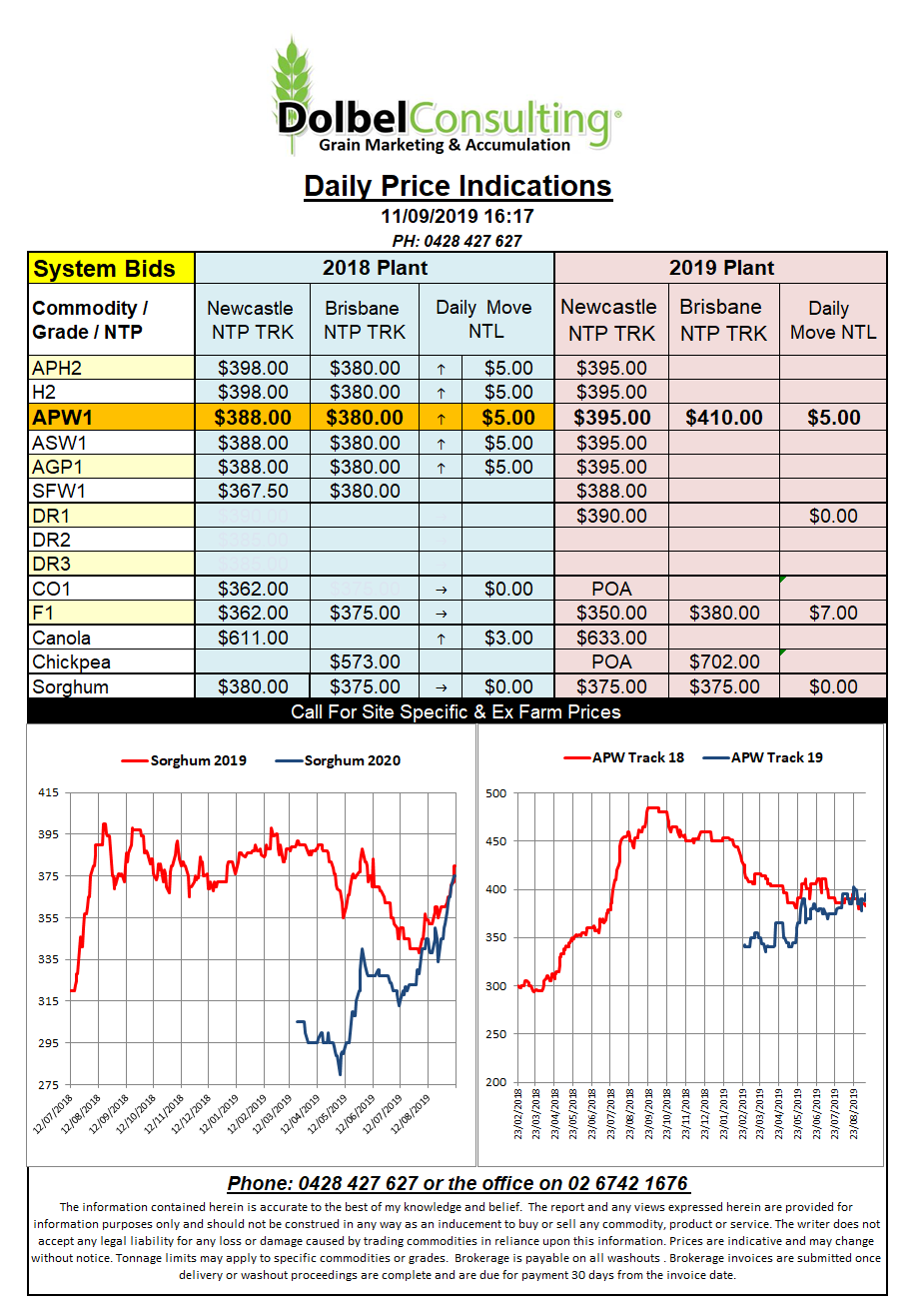 US grain futures closed higher in overnight trade. The strength was said to be attributed to a drop of 3% in the G/E rating for corn in yesterday's crop progress report. Technically corn futures at Chicago are very oversold and have been for a few weeks now. Normally leading up to a USDA WASDE report the market would try to square up somewhat. Potentially the technical side of the market has jumped on the crop progress report and used that as fuel for a short term rally leading up to the report release on the 12th.
The December corn chart has a gap around 392c. It would take a 30c rally to fill that gap, fingers crossed that this is the target.
African Swine Fever labelled the Ebola of the pig world has been reported in the Philippines with 7416 head being culled near the capital Manila. The Philippines is the world's 8th largest port producer with a heard of around 12 million head. The government is encouraging consumers to continue eating port and expect the swift action taken to have prevented further spread of the disease is effective.
Turkey picked up 88kt of durum at an average price of US$289 CIF. This would equate to about $30 less than current bids for ADR1 NTP Newcastle basis. Morocco saw no offers for their durum tender.
Canadian durum harvest is underway with around 55kt of durum making its way to the bin last week. Canadian durum exports are a little ahead of this time last year thanks to a good week with almost 120kt being shipped.