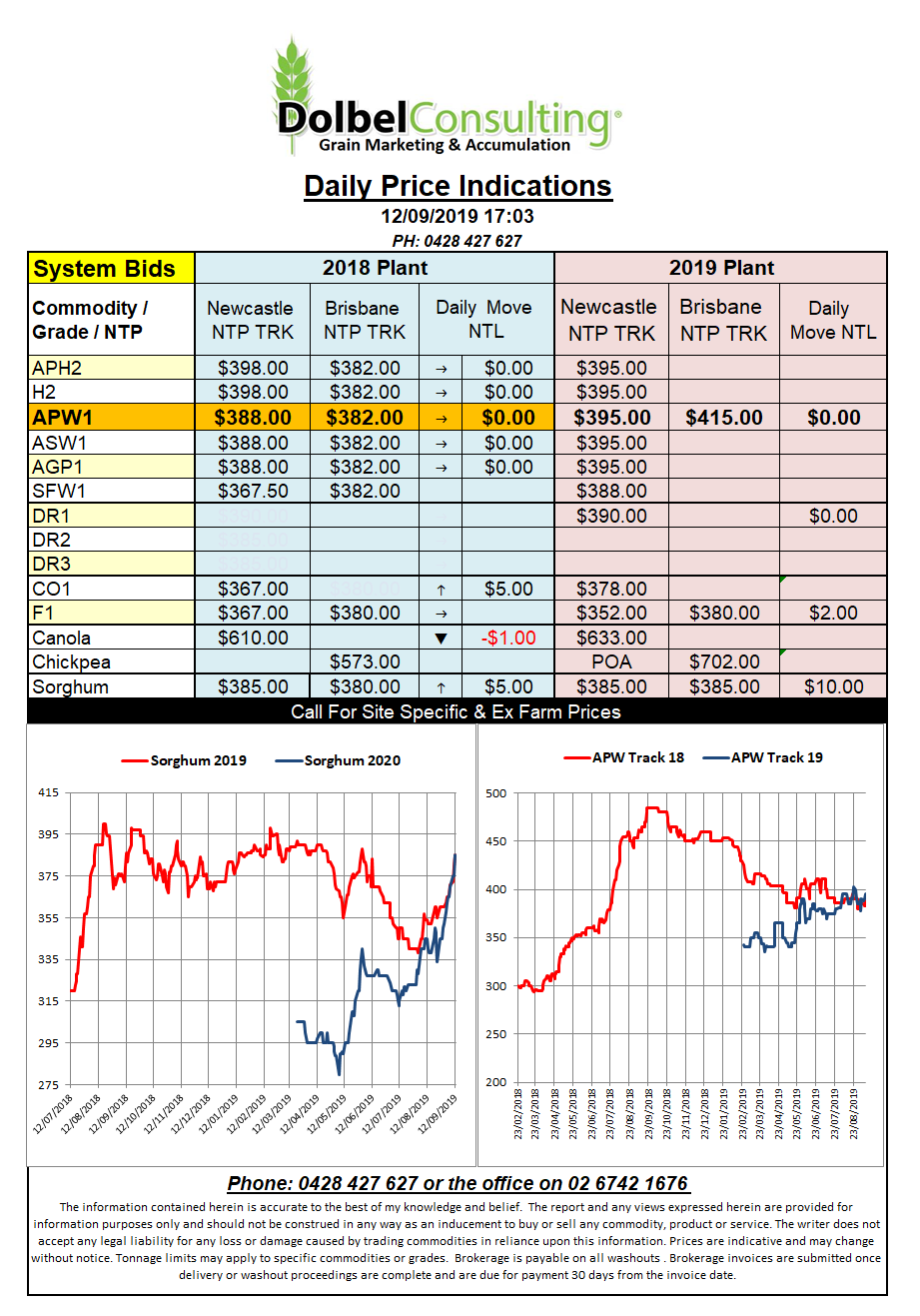 US grain futures fell on a better weather outlook. Warm weather is expected to persist through grain fill allowing late sown summer crops to finish without any frost issues. Wheat futures were caught up in the selling in corn and soybeans and closed lower in sympathy.
The USDA WASDE report is due out tonight, weekly US export totals are also being published in the morning so the trade will have a bit to chew on. The Trump administration is meeting with biofuel officials to potentially increase the amount of ethanol consumption in the US. The result of that meeting may well have more of an impact on corn prices, thus wheat, moving forward than the Sept WASDE data.
Thailand picked up 68kt of feed wheat for December delivery. The price was US$220.50 CFR. Trade guesses are that Argentina is the supplier but this has not been confirmed. With some frost damage being reported in Western Australia there may well be feed wheat available off the west coast that would work better than Argentine product. The current bid for feed wheat in WA certainly indicates this is an option at the booked value.
Late rain on the Italian durum crop may see Canadian imports continue at a greatly increased rate compared to last year. Italian durum production continues to fall, many claim urban encroachment as the main problem. Italy recently introduced country of origin labelling laws for pasta. Canada had expected this to have a big impact on demand for Canadian durum. There was also resistance to import wheat that had be sprayed with roundup prior to harvest. With Canadian imports increasing around 600% it appears demand is the winner.