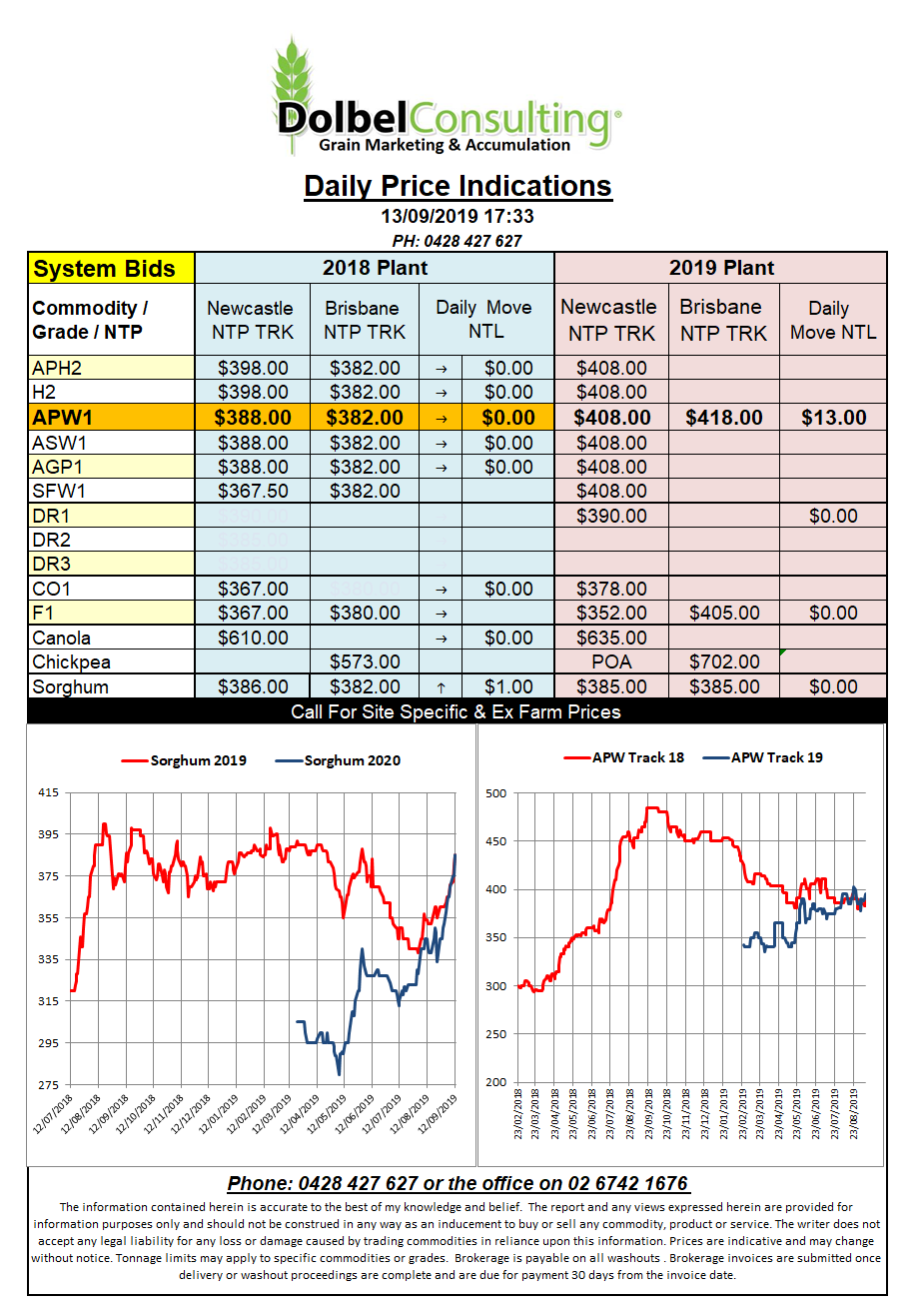 US grain futures were higher after the USDA report offered support and US soybean sales to China produced spill over buying for the other grains.
The USDA left corn planted acres and harvested acres unchanged but reduced expected yield resulting in a lower production estimate. A yield of 10.55t/ha is only slightly lower but will result in an overall crop of 350.52mt, not a small crop.
World wheat production was reduced from 768.07mt to 765.53mt while ending stocks actually increased from 285.4mt to 286.51mt.
Australian wheat production was reduced 2mt to 19mt while aussie carry over was left unchanged at 5.12mt with a 2mt reduction in expected exports, down to 10.5mt.
EU wheat production was increased 1mt to 151mt. Russian and Ukraine wheat was reduced 500kt to 72.5mt and 28.7mt respectfully. Kazakhstan also saw a 1.5mt reduction in wheat, down to 11.5mt.
Drilling down into the report it looks pretty lazy, I would expect to see some more detail and closer estimates in September. You might expect to see larger changes to export volume and ending stocks in the October report.
The big news was the removal of a 30% US tariff for a 5mt Chinese soybean purchase. This was done as a goodwill gesture by the USA leading up to talks next month and has nothing to do with Trump preparing for a re-election campaign.