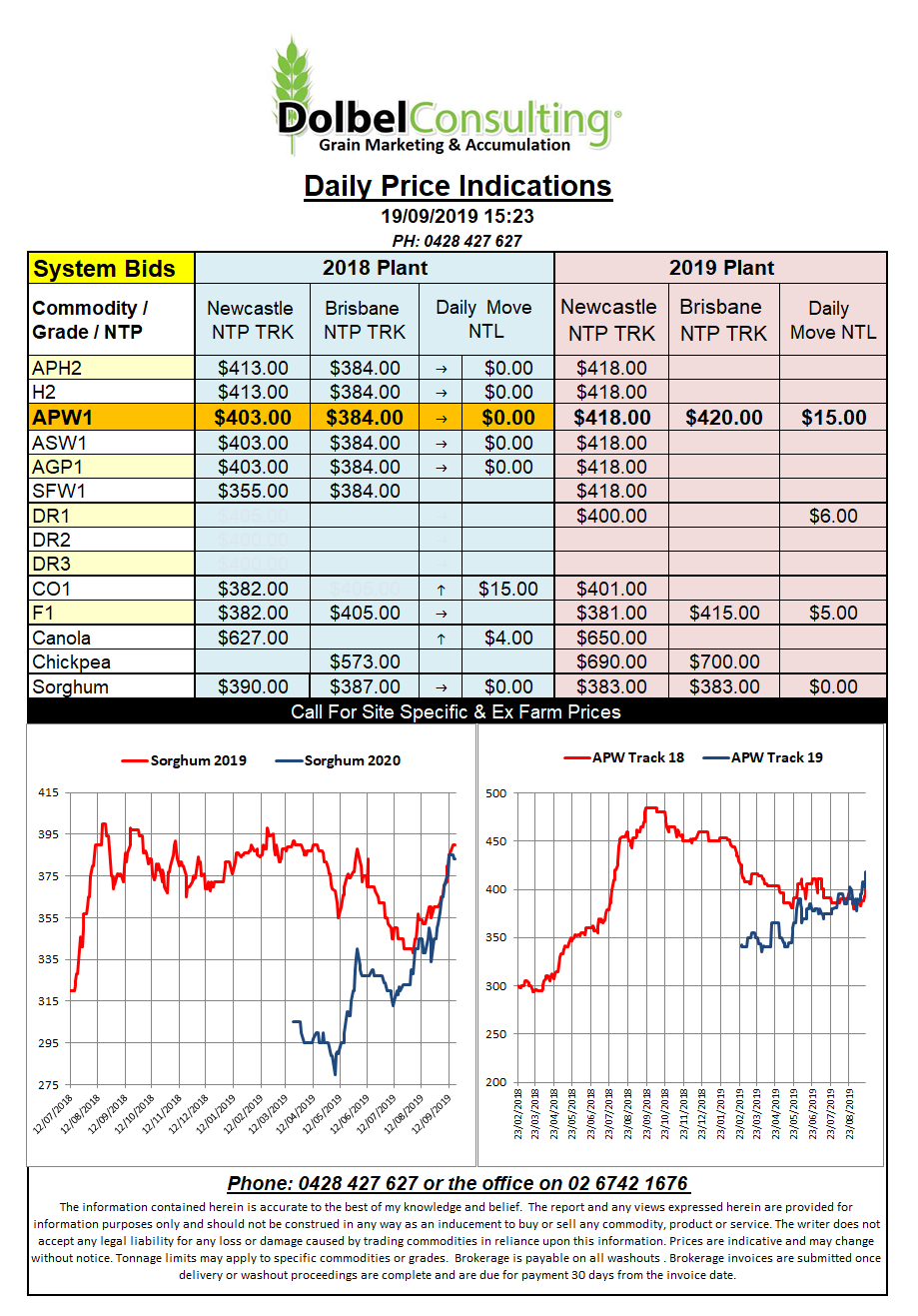 Weaker oil prices continue to put pressure on the oilseed market. After the massive oil rally on Monday the soybeans and canola market has basically been retreating. Confirmation of US soybean sales to China couldn't stop the retreat. I guess a sale isn't a sale until it's loaded and paid for these days.
Corn and wheat futures at Chicago both closed the session higher. Corn lead by technical trade and thoughts that this week's US sales data should be better than average.
Wheat found support from short covering, i.e. technical trade and as per corn the expectation of better than average weekly export sales. Wheat does have a fair headwind though with world stocks still at very high levels.
Turkey picked up 250kt of soft milling wheat in their tender. The value paid averaged about US$4.40 more than the previous tender. Being optional origin, loading destinations are yet to be confirmed but most money is on Black Sea wheat being the main point of origin.
Algeria picked up 600kt of wheat, values were said to be about US$211 – US$213 C&F. The money is on supply coming from France or Baltic states at this stage for November delivery.
Egypt picked up 60kt of French wheat and 55kt of Ukraine wheat for late October / November delivery. The Nov portion saw a value of US$196.60 paid. The EU continue to be aggressive seller in a market slowly coming alive as it's fuelled by low prices.