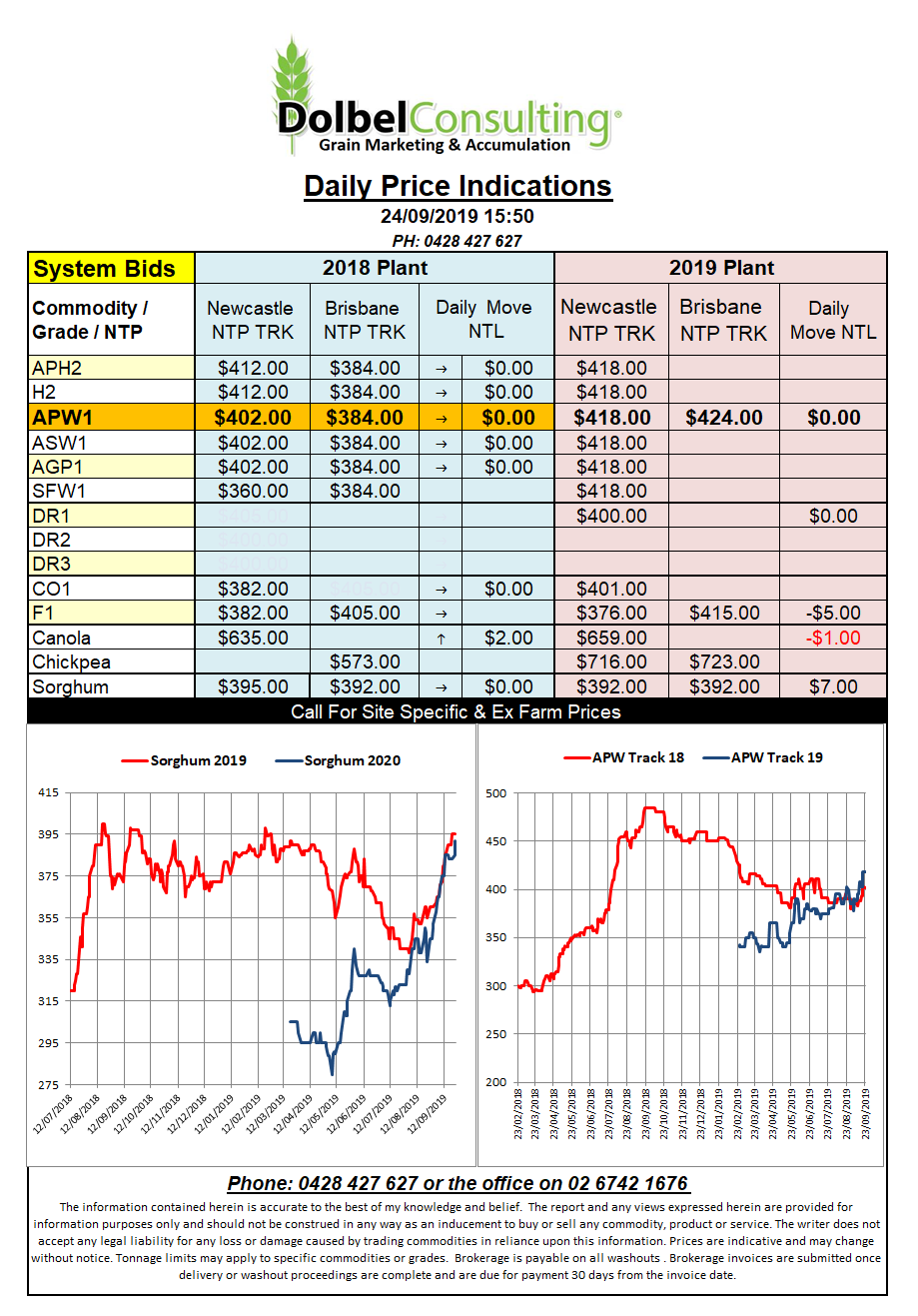 In the USA wheat and corn futures were flat to softer in overnight trade. Wheat continues to be weighed down by large global stocks and poor quality in the US soft and hard red wheat crops.
Once again spring wheat futures bucked the trend and pushed higher. There has been major concerns for the remainder of the crop in the field in the US. Almost constant rain for weeks now is downgrading the product and there are now numerous reports of heads sprouting roots.
The volume of the crop involved is not huge in the US but there is now concern that the same fate awaits the Canadian spring wheat crop. Harvest delays are keeping the market on edge and the far south of Saskatchewan has already confirmed some weather damage. The area affected is generally known as the durum belt in Canada and with less than 20% of the Canadian durum crop in the bin the trade is expecting to hear of more yield loss and quality loss over the next few weeks. Last week was a little drier allowing some progress.
Prices for 1CWAD13 in SW Saskatchewan have moved higher, now bid at C$251 for a December pickup. A back of the envelope conversion would make this equivalent to roughly $405 Newcastle port if selling into Italy.
Production concerns for Australia are also keeping global wheat importers on edge. It's no secret to us out here what is going on but a dry finish and some frost damage to the Western Australian crop is seeing Aussie production estimates slipping fast.