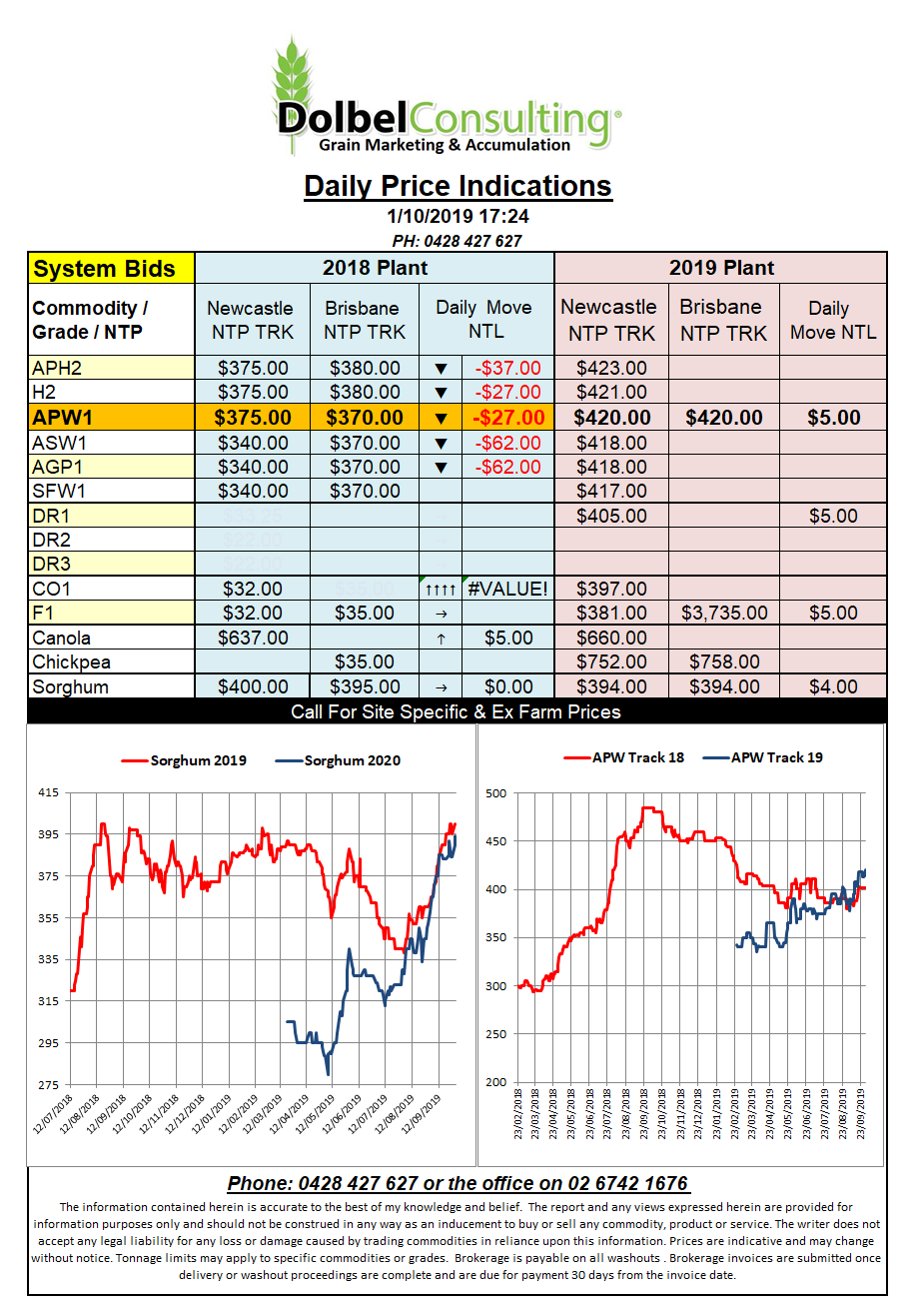 Chicago corn and soybean futures found support from good export sales and US stocks data. Soft and hard wheat futures at Chicago found some spill over support from the row crops while Minneapolis wheat futures actually slipped a little.
Fundamentally spring wheat is probably seeing more support from the snow and rain in Canada and Montana than SRW or HRW  but reductions to all US wheat grades in last night's report were fundamentally supportive.
Strength in soybeans came from another announcement of 1-2mt of tariff free beans to China. The physical market for beans in the US was a little more cautious with basis slipping at most elevators. The sharply stronger soybean market rolled through to canola with both ICE futures and Paris rapeseed higher. ICE canola is also finding support from delays in the Canadian harvest and while increased demand from the EU is keeping Paris rapeseed values firm.
Corn basis, like soybeans in the US, were also a little weaker, possibly indicating the futures rally was a little over cooked. Technically both corn and soybeans are over bought so may struggle to move much higher without continued good news stories.
The US stocks report has a sharp year on year increase in HRW stocks hence the poor US price, but numbers came in below trade estimates. SRW production was cuts 16% year on year, also surprising the punters. White wheat was back a smidge. Spring wheat was also estimated lower by the USDA with a foot note suggesting things may get worse given the current weather and harvest delays.