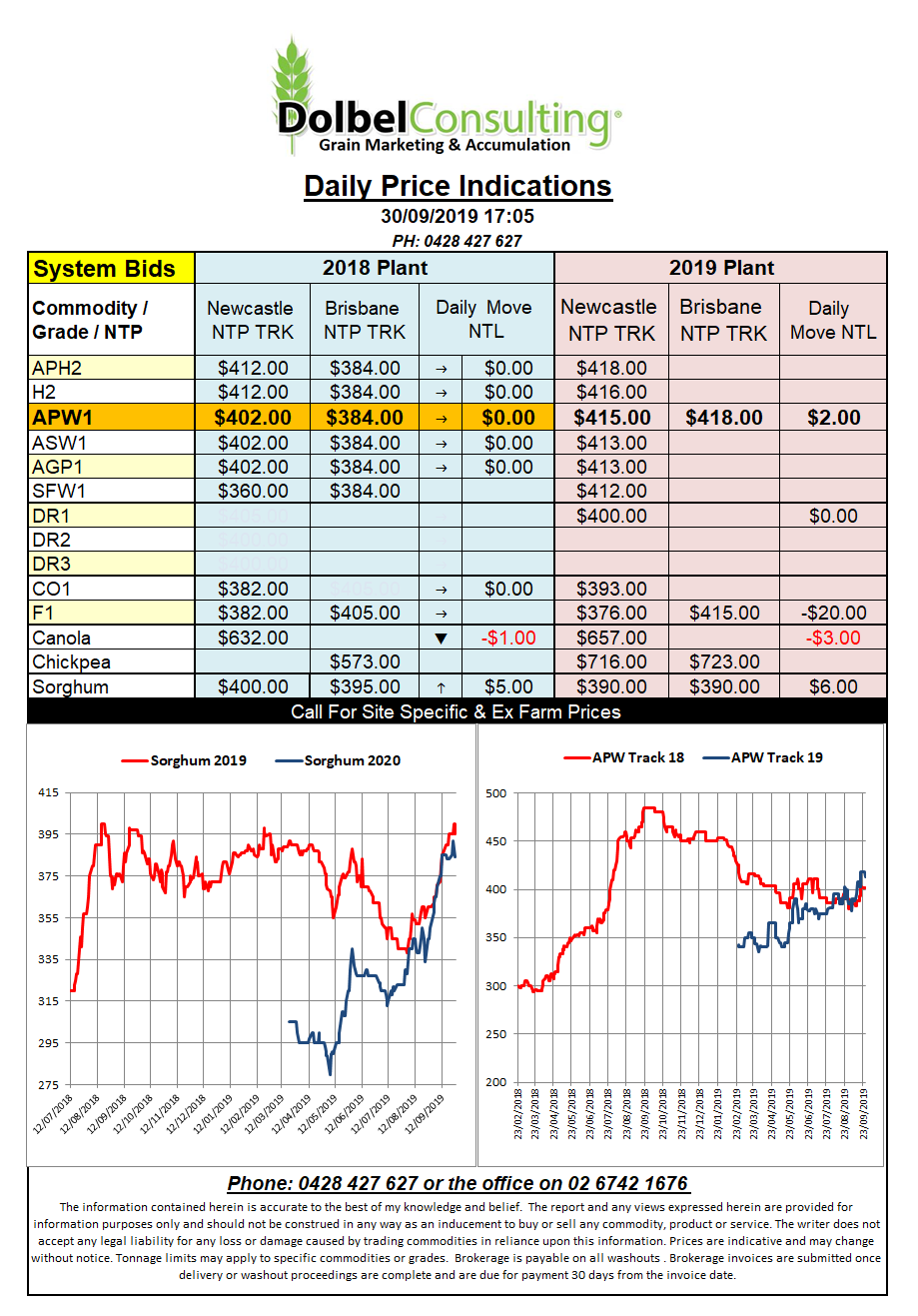 US grain futures were once again under the influence of technical selling ahead of the US grain stocks report due out on Monday. The trade have generally accepted the report will carry higher stocks for corn and soybeans. It appears the terrible wet start to summer crop sowing in the US did result in fewer than expected acres but across the board yields for beans and corn have been better than expected, rain does make grain.
Wheat futures went through a choppy session in the US with the three grades finishing either side of unchanged. Recent selling in SRW and buying in spring wheat futures were reversed again last night as profit taking and technical trade saw Minneapolis lower and Chicago soft wheat fractionally higher. Monday's stocks report is expected to show a slight reduction in US wheat stocks year on year.
Black Sea wheat values were higher for the week. Egypt picked up 300kt of Russian and French wheat, paying few a dollars more than the last tender.
The UK wheat harvest is winding up with yields better than last year and the five year average and estimated at close to 9t/ha. Quality has also been good. The European Commission raised the estimate for the 19-20 EU wheat crop to 145mt. So far exports have been good and should achieve target if this pace continues. Algeria remains a major buyer of French wheat taking delivery of 900kt of the 1.3mt ( non EU homes) exported since July 1st.