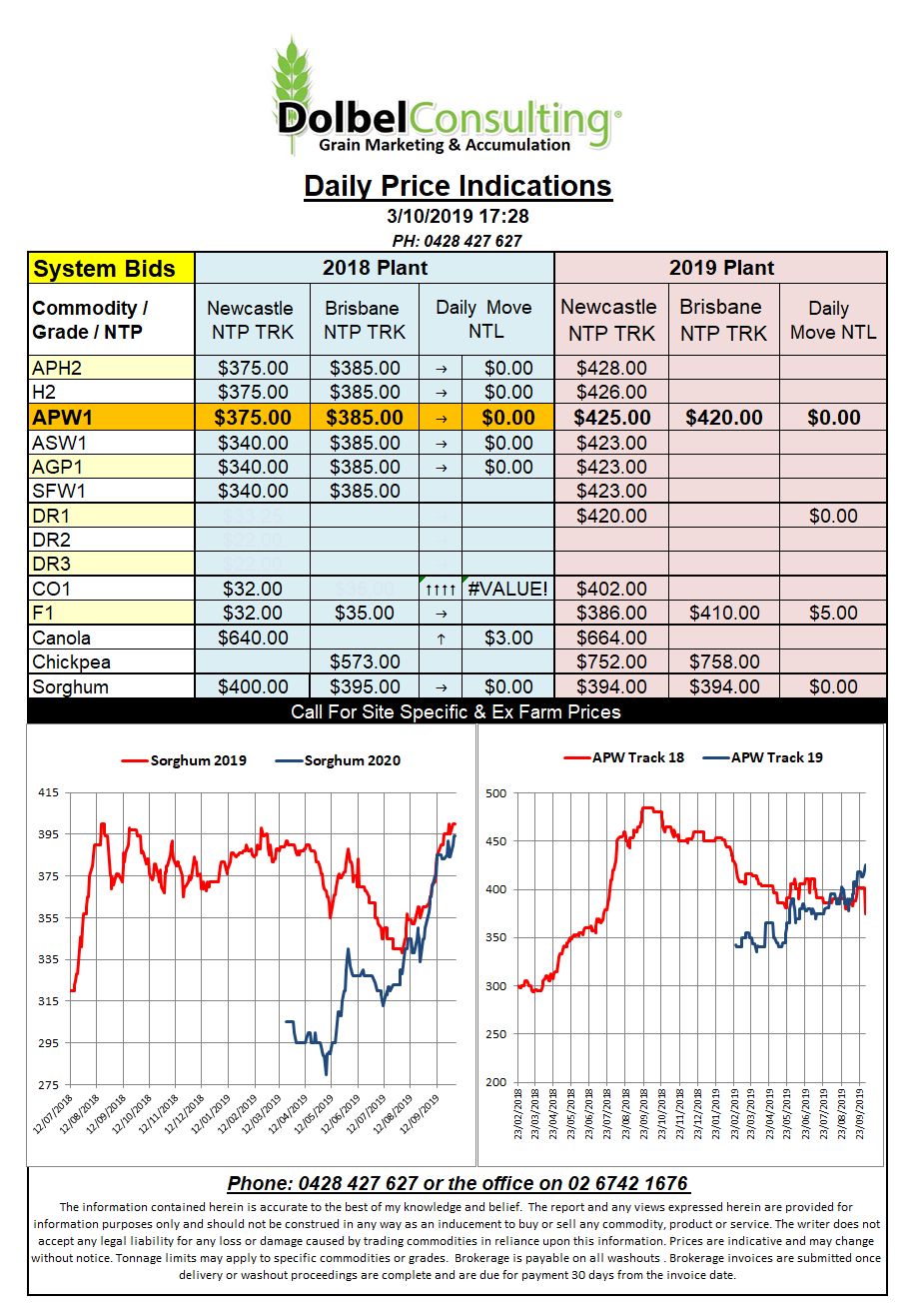 US grain futures lost ground over night with the selling generally attributed to the reality of large global supplies, particularly in the case of wheat, and profit taking after recent gains. There was also a lot of pressure from outside markets with the Dow closing down 483 points on the day. The talk of recession led to losses across US energy futures which in turn also put pressure on corn and soybeans.
Soybeans did find support from the punters tipping big sales of US soybeans to China in tomorrow's weekly US grain export report.
ICE canola futures and Paris rapeseed did buck the trend lower though. ICE canola put on C$3.50 on the nearby while Paris gained one euro. The move in ICE canola was quickly countered by an increase in the exchange rate between the AUD/CAD netting out at an overall change in AUD per tonne of about 1c. The AUD did slip a little against the Euro though so we should at least see canola values here remain flat to firmer.
One of the minor surprises in overnight trade came from the news France had picked up the latest Egyptian tender for wheat. Glencore sold 60kt for Nov 5th – 15th delivery at US$199.15 / tonne. Ukraine wheat was close at US$202.95. This tender follows a tender on the 25th of Sept which saw Egypt pickup 300kt of wheat, 60kt from France and 240kt of Russian wheat. The price represents a jump of US$2.46 per tonne over the last purchase. Increases in delivery cost will see the net increase to the buyer closer to US$5.33 per tonne.