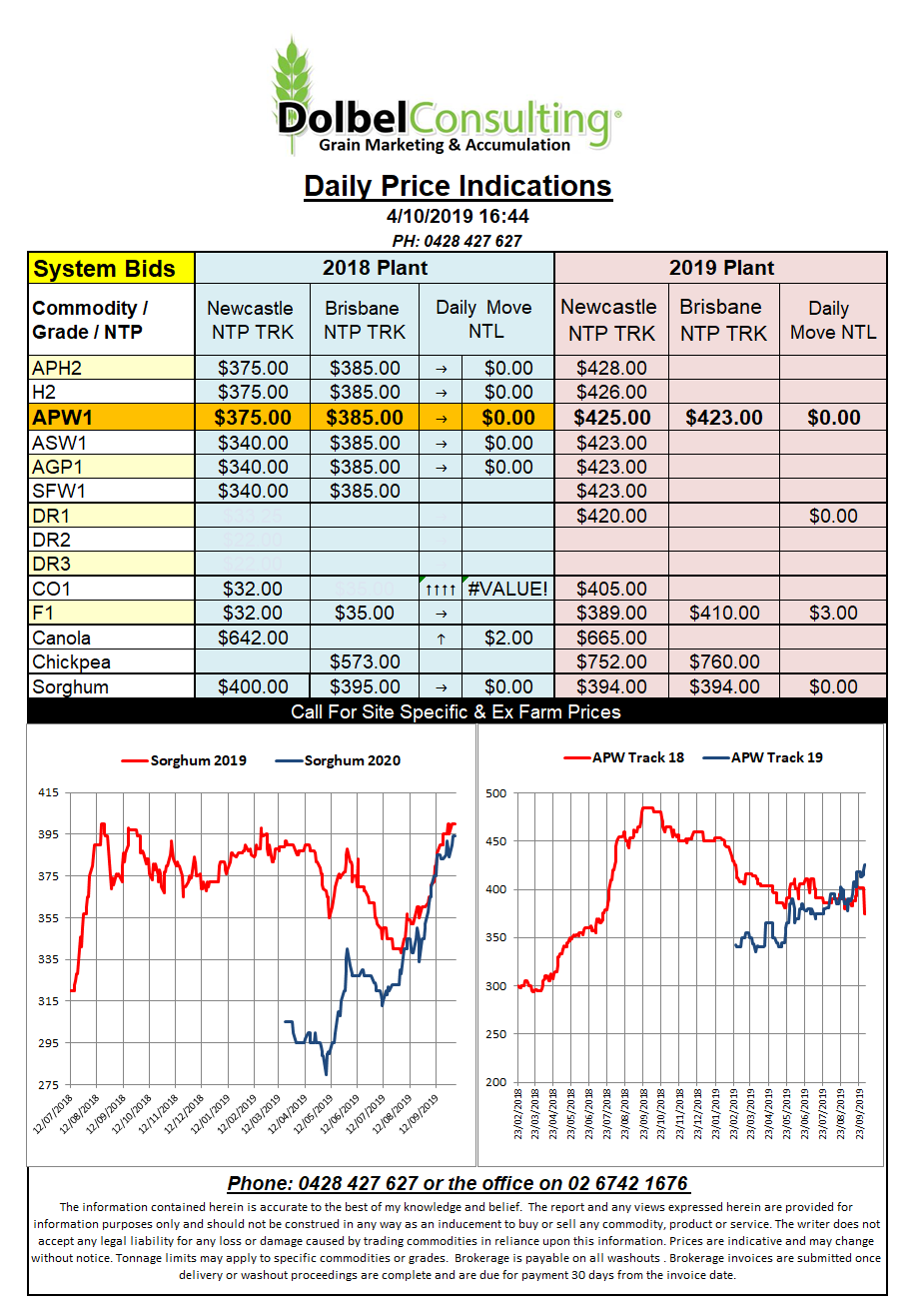 Weekly US wheat sales came in within trade expectations resulting in a flat futures market overnight. Week on week increases saw total export sales come in at 328.5kt. Although the number was better than last week the trade was underwhelmed and low volume technical trade dominated the rest of the session again. Asian buyers once again dominated the buyers list although Nigeria and Brazil did appear for a boat load each. It was interesting to see close to 64kt of durum was actually cancelled. Boats loaded with wheat out of the US last week were mainly heading to Egypt and Mexico with Peru, Italy and Philippines also taking good volume.
It was interesting to see the USDA announce a separate sale of 130kt of white wheat to China out of the PNW. Both the US and Canada have been able to take advantage of the smaller Australian crop over the last couple of years.
Argentina have started wheat harvest in the north. Over the next few weeks we will start to get a better idea of the final yields there. Dry weather has pruned what was shaping up to be a record crop after reports of 6.6mha of wheat being sown gave them the area to test a record. Current production estimates from private analyst are well below the current USDA estimate of 20.5mt and are closer to 17mt now.
The dry weather is also expected to reduce the current area being sown to corn. Growers may switch to soybeans if the corn plant is shaping up to be in less than ideal conditions. About 80% of the Argentine cropping area is still in good shape, so it's not like the conditions seen in Australia.