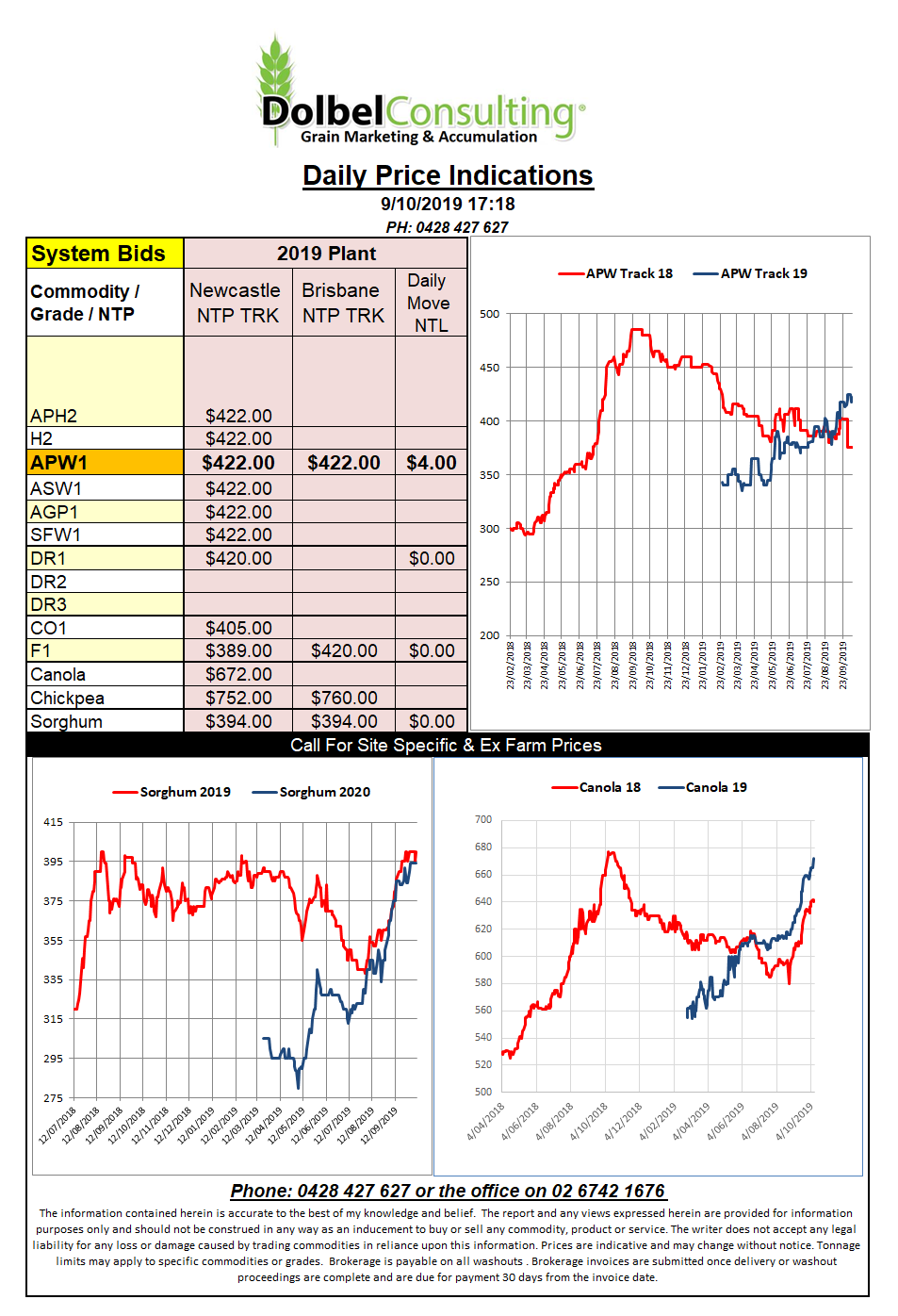 Wheat futures received a helping hand from support in corn and soybean futures at Chicago. The row crops were pushed higher on weather concerns in the USA. A cold snap is expected to bring snow to the north further delaying harvest operations.
The larger spring wheat producing states, N.Dakota and Montana are also struggling to complete harvest with between 5% & 14% still standing in fields. Spring wheat futures found some movement to the upside. Any movement in corn futures is having an immediate impact on the HRW value in the states as this year HRW is predominately a feed grain.
The cold weather is expected to bring up to 30cm of snow to the upper Midwest and lighter falls and frosts right down to the southern states.
Egypt picked up 295kt of Black Sea wheat at slightly higher values than their last tender. All up five cargos were booked, three Russian and two Ukrainian.
The dry conditions in Argentina are starting to get a little more attention. Delays to summer crop sowing are common across the western and southern areas. There is also talk that wheat yields will likely be wound back a little as crucial rain at grain fill was not forthcoming. The wheat crop in Argentina had got off to a good start this year with the acres sown there enough to produce 20+mt, this now looks less likely.