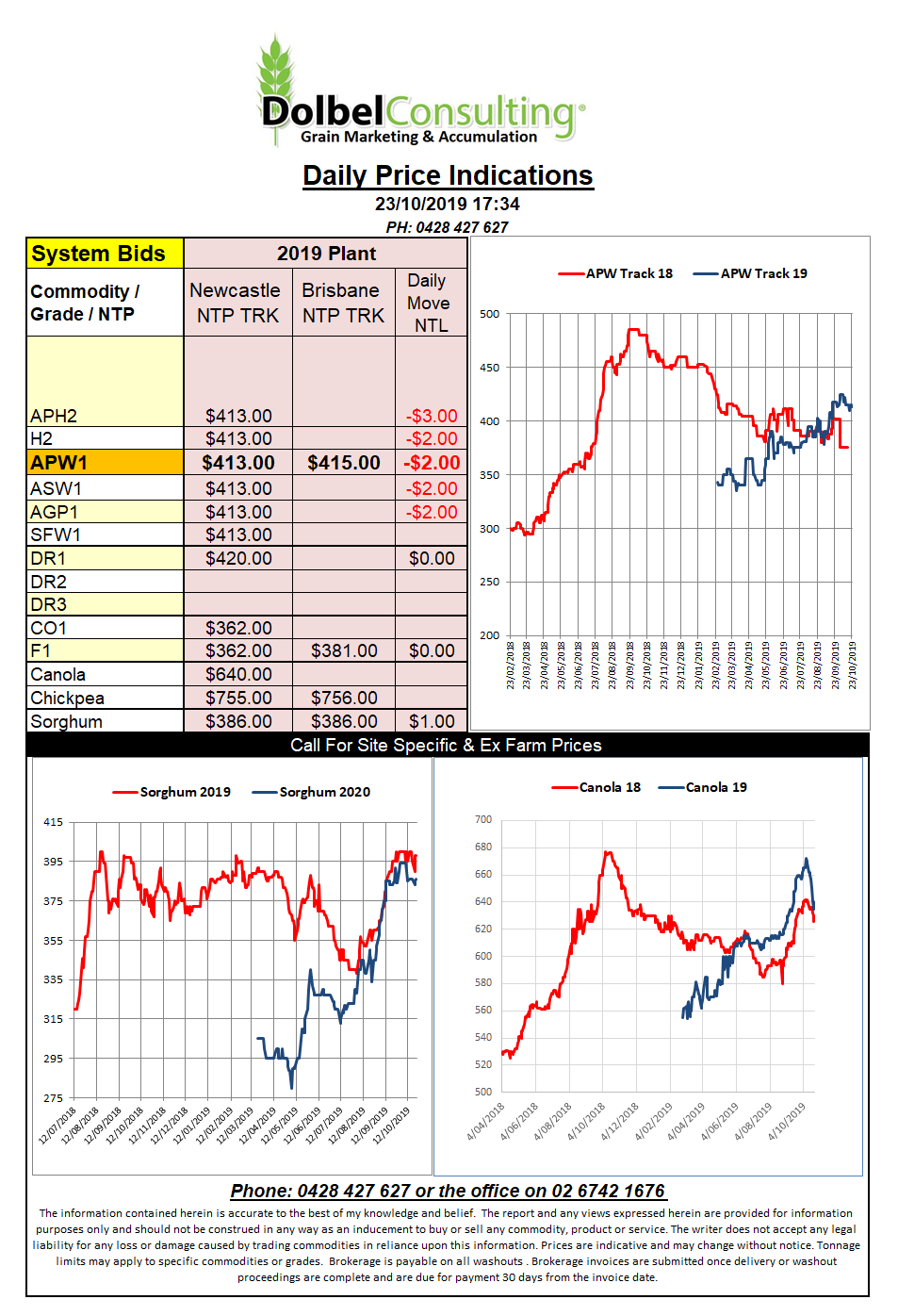 US row crop futures were generally sideways with soybeans and corn finding technical support, more so for corn. Soybeans remain moderately overbought but have recently found support from increased fund money from China which is leading one to think that the US and China may be closer to a deal than what they are letting on. Corn futures are mixed, the US farmer continues to suggest the USDA have the crop estimates wrong and farmer selling continues to be sluggish.
Wheat futures are hammered back into submission each time they attempt to rally much over 500c/bu. Technically wheat remains overbought after the recent rally so there's a good bet that futures will struggle in the near term regardless of falling Argentine and Aussie production estimates. The thing to watch may simply be the technical position of wheat leading into the November WASDE.
In a surprise move we see Turkey picking up 190kt of EU wheat overnight. Black Sea wheat had been covering Turkish supply for some time now.
In Canada a week of better weather has allowed some harvest progress. In Saskatchewan around 68% of the durum is now harvested. Around 95% of the canola crop is either harvested or swathed. In the durum belt the biggest problem remaining is wet fields. There are still fields in NW N.Dakota and Montana to be harvested. Most assume that any wheat now left standing in the US is a write off.