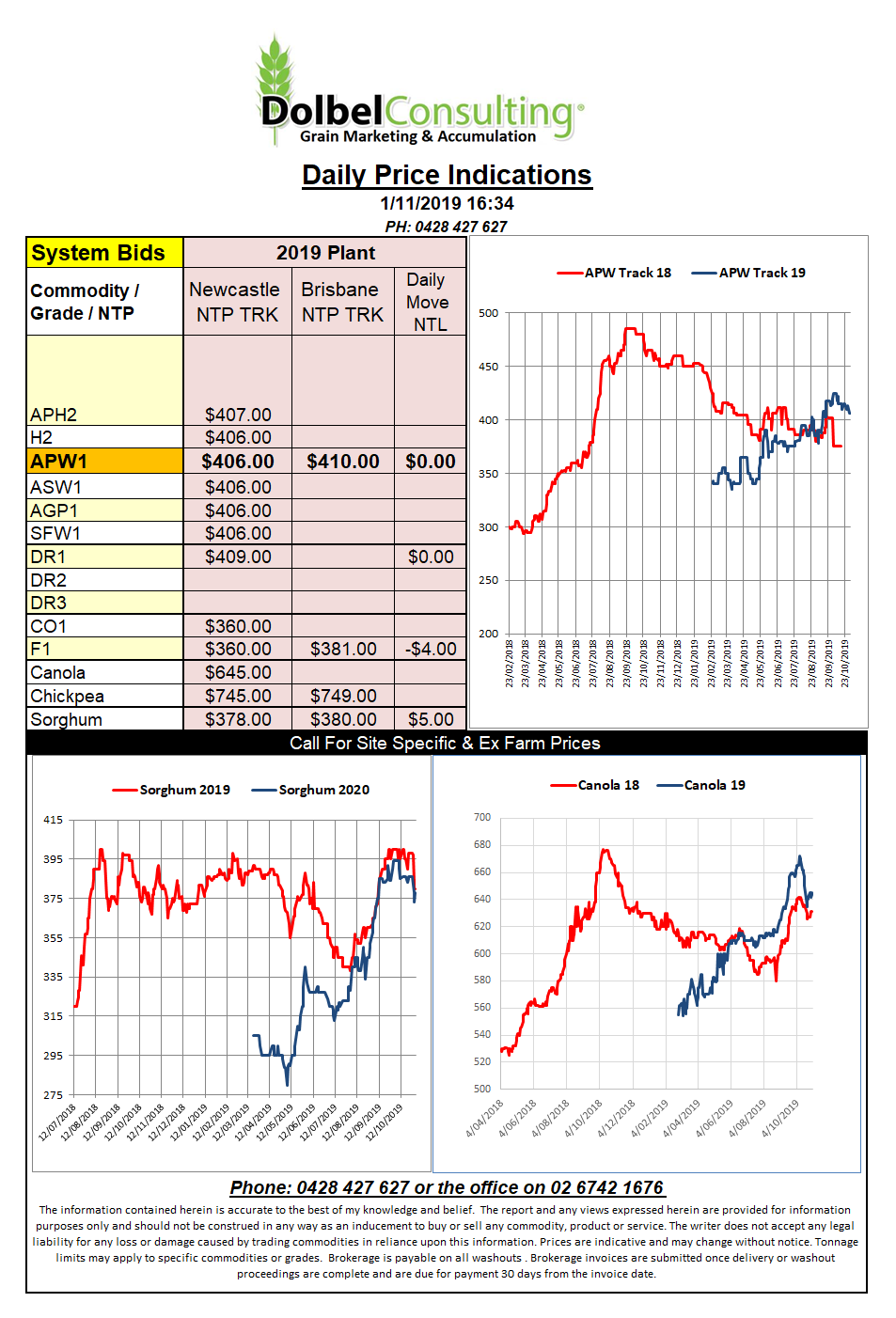 You don't get much more boring than the last two weeks in US grain futures. Corn for instance has moved about a 7c/bu range since Friday week ago, that's less than AUD$4.00 / tonne. Meanwhile soft wheat futures have fallen 23.5c/bu (AUD$12.50), so much for the "what happens to corn will happen to wheat" theory the punters were working off a couple of weeks ago.
The trade that has been occurring is primarily technical in nature, positioning and profit taking. There's not a lot of news to push the market one way or  the other and speculative reporting about the US / China trade negotiations is not getting the traction it once did, how many times can one cry wolf only to see a dead cat.
Weekly US corn export data had volume pretty much on par with trade estimates, soybeans were better, doubling last week's efforts and coming in ahead of the trade guess. US weekly wheat sales were also a little better than expected at 493kt.
In Argentina the Buenos Aires Grain Exchange has reduced its stab at the country wheat production estimate this year. Now pegged at 18.8mt it's not exactly small but it's still much lower than early season estimates that were all above 20mt.
Over in the Black Sea states rainfall, or lack thereof, is starting to impact on winter crop germination. The 14 day anomaly shows 20% of average rainfall for this time of year across Ukraine, Russia and Kazakhstan. This is a stark contrast to huge 30 day totals in NW Russia.