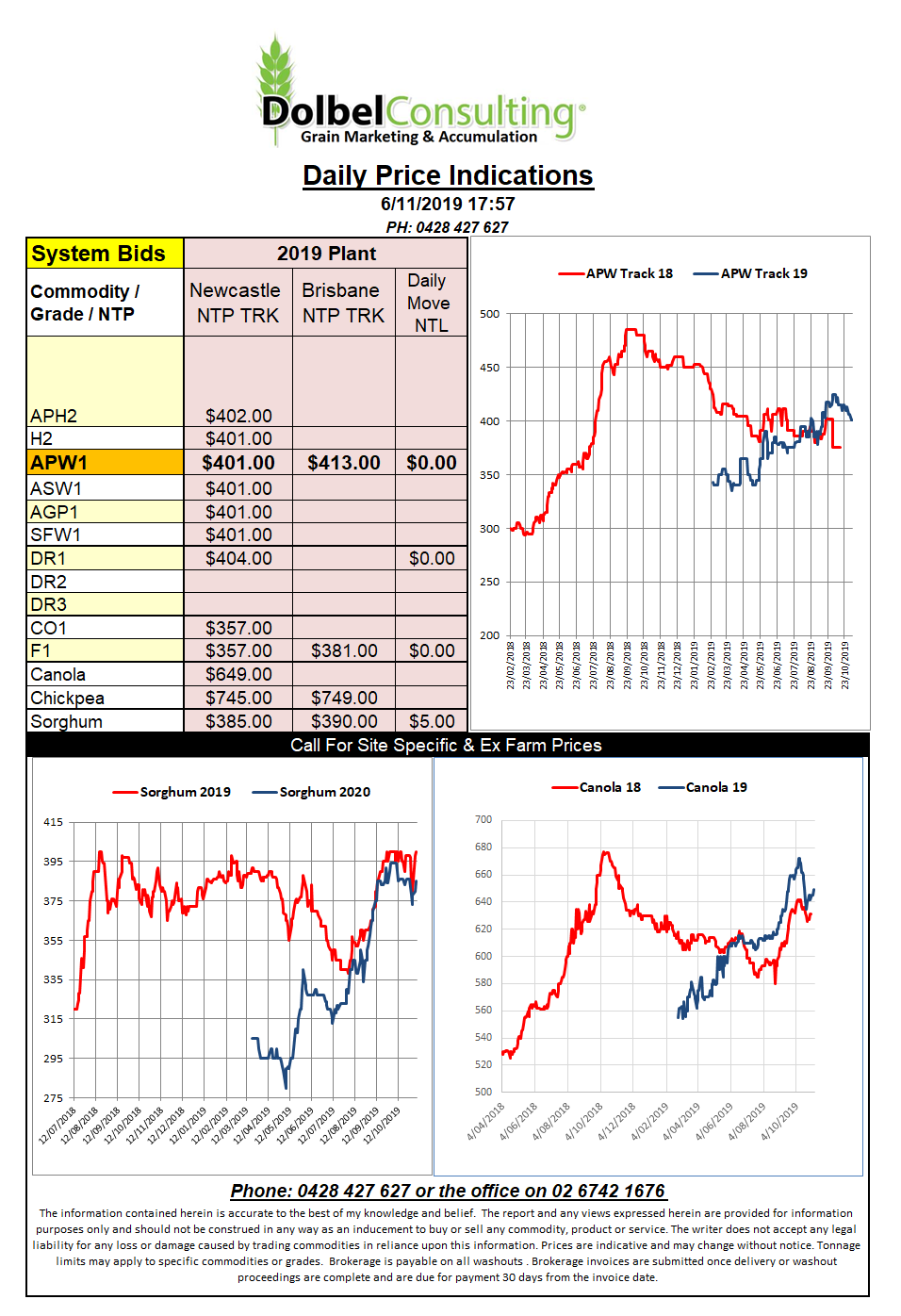 Egypt picked up 235kt of wheat overnight. The order was made up of French and Russian wheat. Glencore were the lowest offer selling French wheat at US$214.86 per tonne FOB. The Russian wheat was also said to be lower than what Egypt paid in their last tender.
Using the French wheat as a benchmark it would land at Egypt C&F around US$233.30 per tonne. This would mean in order to compete in that region US wheat would need to come in closer to US$202 FOB US port, US$13 less than current French wheat values. At present US wheat of a similar grade is closer to US$219.
Not to let reality get in the way US wheat futures rallied in overnight trade with all three grades closing higher. The US market appeared fixed on the news that winter wheat sowing seems to have stalled around 89% complete with states like Kansas sitting at 94% sown this week a 6% week on week improvement. The Kansas crop was also rated at 55% Good to Excellent, 2% below the National US estimate which in turn is 4% better than this time last year.
Soybean and corn harvest in the US showed some week on week progress but is still well behind the average pace for early November.
Australian woes continue with initial yields in Victoria, South Australia and Western Australian wheat all lower than expected. Hail and thunderstorms across parts of Victoria are also making a sudden finish to a very tough season for some producers. It will be interesting to see the USDA spin on both Australian production and export capability for 2019-20 wheat in this Friday's USDA report.