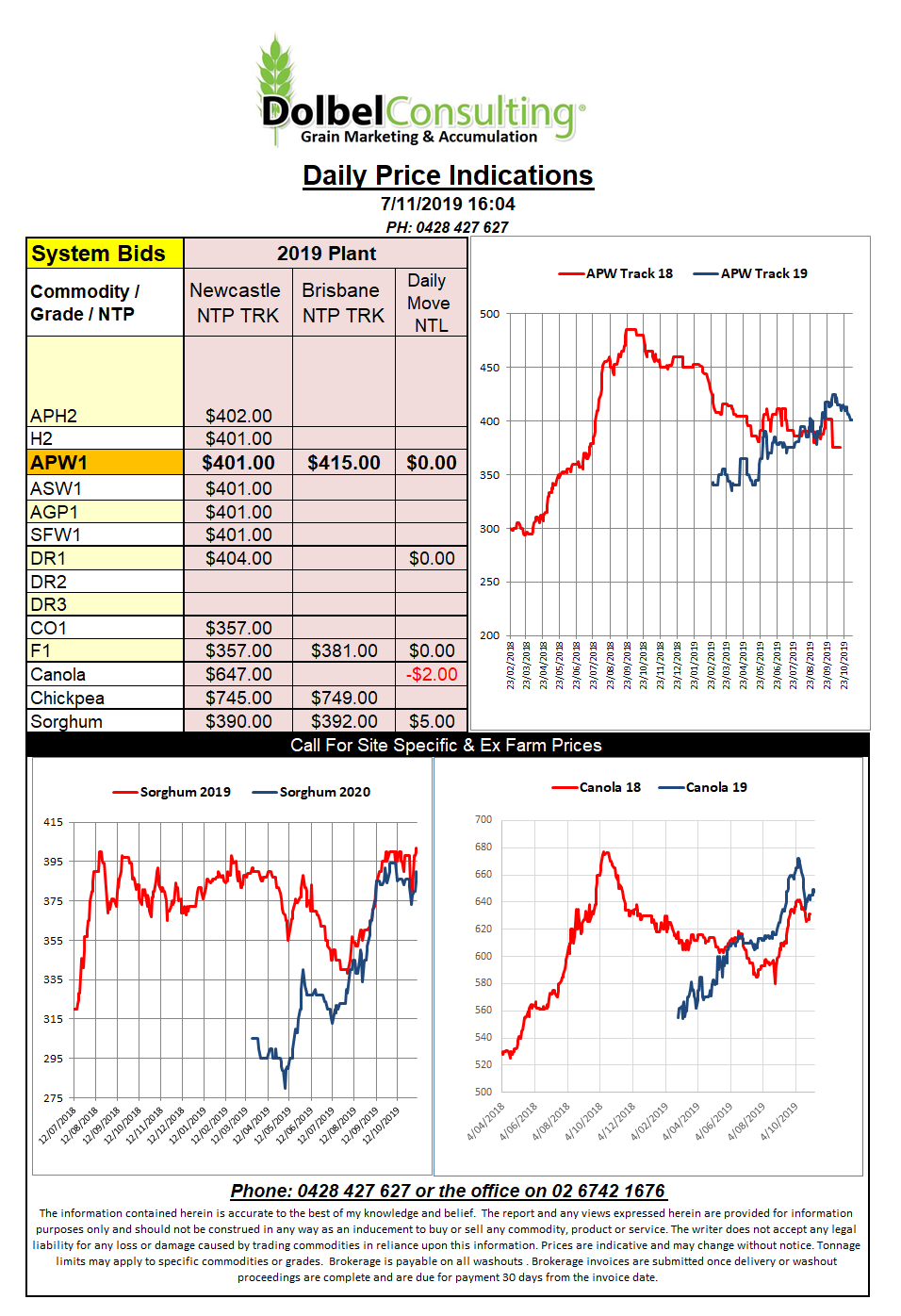 A quick look at the technical side of the market leading into tomorrow night's WASDE report out of the USDA shows Dec soft wheat at Chicago is oversold, Kansas wheat is neutral, corn is oversold and soybeans at Chicago are neutral to maybe a little over sold. This may mean squat but generally if a product is oversold and the WASDE is more bullish than bearish that product it usually results in additional volatility.
The consensus from the trade leading into the report is that global wheat production will but reduced. It will be interesting to see if export demand will be adjusted to counter the move, allowing ending stocks to remain too high.
According to WTO guidelines the anti-dumping case claimed by China against Australian barley exports could be wound up as early as November. Guidelines state a period of 12 months. Considering the claim was made in November last year it suggest the claim could be determined as early as this month unless China decide to extend the claim the allowable additional 6 months.
The impact the anti-dumping case has had on Australian barley is mixed. The east coast of Australia slipped into the worst drought in 120 years around the time the claim was made. In fact the drought and its impact on price could have been the major reason for the claim being made because east coast values spiked domestic values midway through the year.
If China re-enter the Australian market it could dramatically change the feed grain S&D on the east coast of Australia.