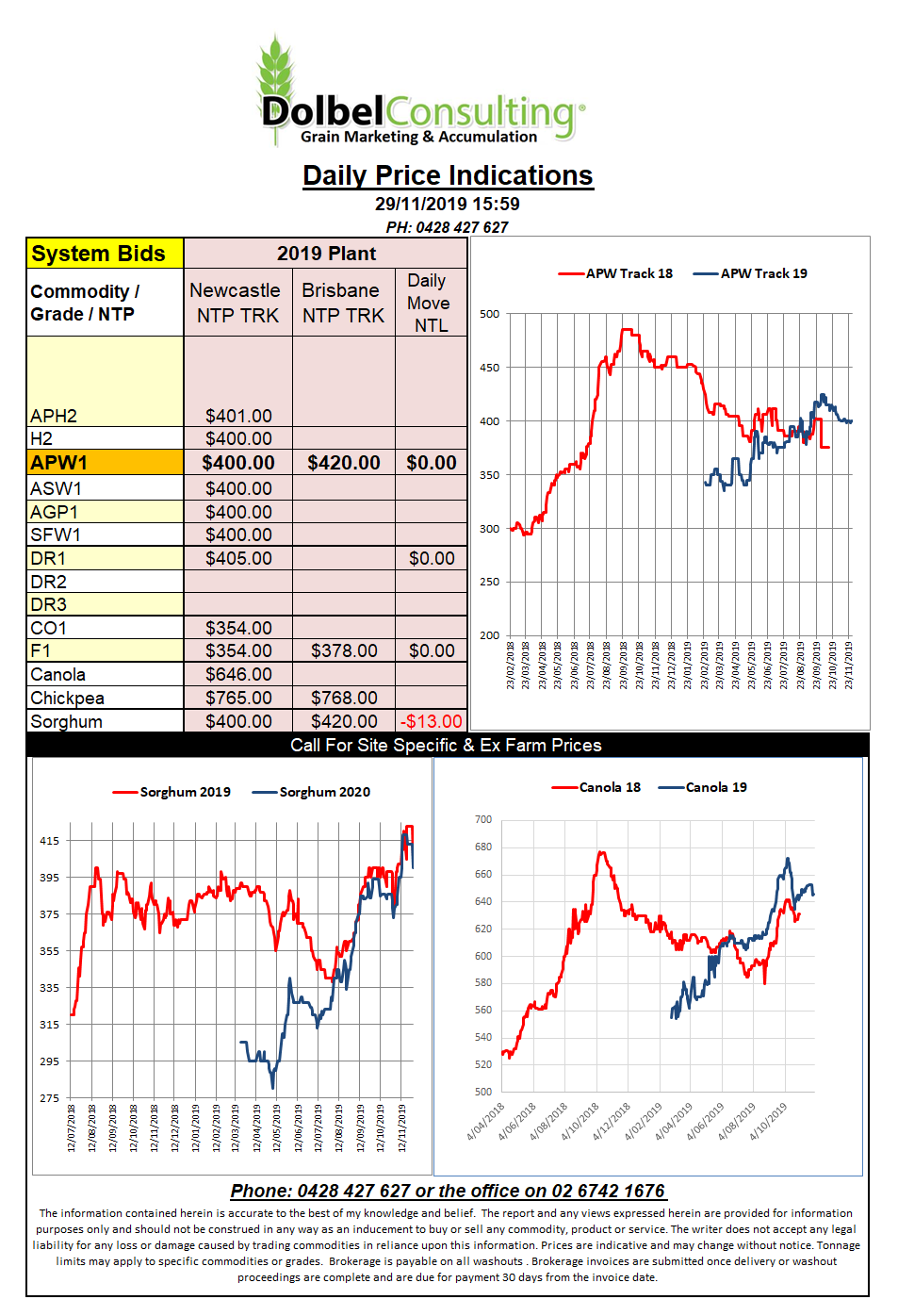 Jordan picked up 60kt of wheat in a tender overnight. Values were up a little on previous purchases at US$239.30 / tonne C&F for the first half of April 2020. CHS were the successful seller with just two other participants offering wheat well above the final purchase value.
Ethiopia also joined the list of buyers after securing funding from the World Bank. Initially thought to be for 80kt there is speculation that up to 200kt has been procured.
US wheat futures were generally softer across the board. Technically we now see the December soft wheat contract over bought so don't be surprised if first notice day results in some sharply lower futures values between now and the 15th. March is now the active contract and it too is over-bought. Looking at the charts there are no real gaps to be filled so you might expect to see markets struggle to move in anything but a technical nature until we start to move out of the N.Hemisphere winter. So for the short term at least that would indicate a downside momentum is more likely than upside unless we see some news around demand.
The poor conditions around the Black Sea are of a concern and the forecast isn't calling for that to change anytime soon. This should put some kind of floor in global values in the short term but the world does have a large amount of wheat to deal with over the next 6 months.
France and Italy are facing the opposite problem the Black Sea states are. It's too wet, much of eastern France has seen 125mm – 200mm of rain in November raising fears of damaged winter wheat stands. The major regions to the centre and north of France look good.