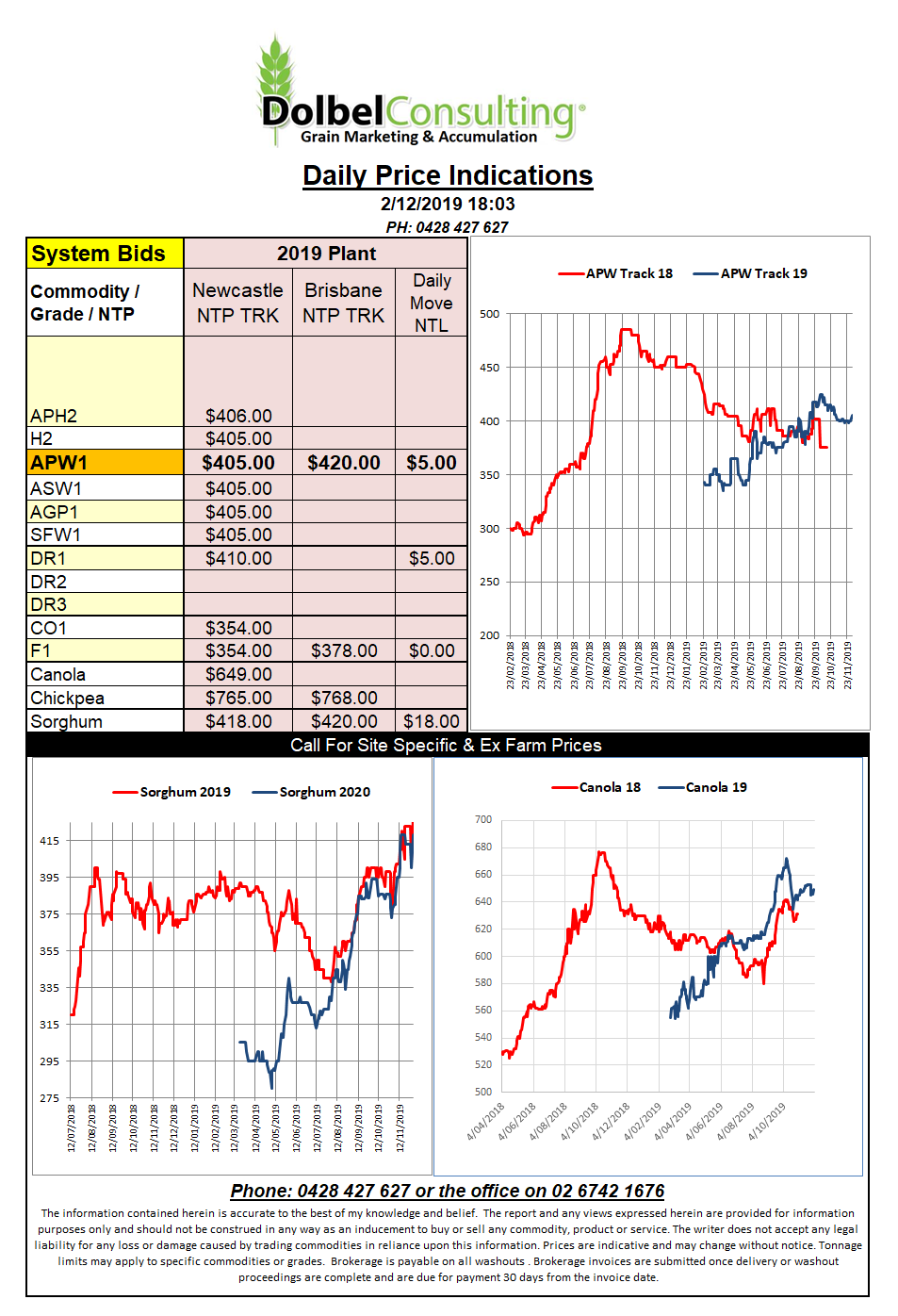 US soft wheat futures at the CME were sharply higher in overnight trade. Hard red wheat futures were tempered somewhat versus soft and spring wheat futures rallied around 1/3 of the value (just 6c/bu) of the move higher in soft wheat.
Weekly US export sales were the catalyst for the move higher which now pushed wheat futures even further into the over-bought side of the technical market. Sales were up 40% week on week to 612.7kt. This surprised the punters who were tipping a number closer to half of this. Good volume was booked by Asian destinations with the Philippines leading the herd with 194.6kt.
It should be noted just so we can understand the move in futures more clearly….lol… that spring wheat actually topped the billing with 226.8kt. White wheat sales were also solid at 168kt.
At Paris milling wheat futures pushed higher again as wet weather continues to hamper establishment and autumn field work. This prompted a slight reduction in winter wheat crop quality down 3% to 75% Good / Excellent, which isn't really that bad is it. The last of the winter wheat is struggling to be sown with France confirming just 80% is in the ground as we move into December. The sowing rate in real terms is 7-10 days behind average and with a generally drier week expected this week it may allow sowing to progress to a more acceptable level.
Further east Russia is expected to pick up some much needed rain across the central districts while the Volga Valley remains dry.