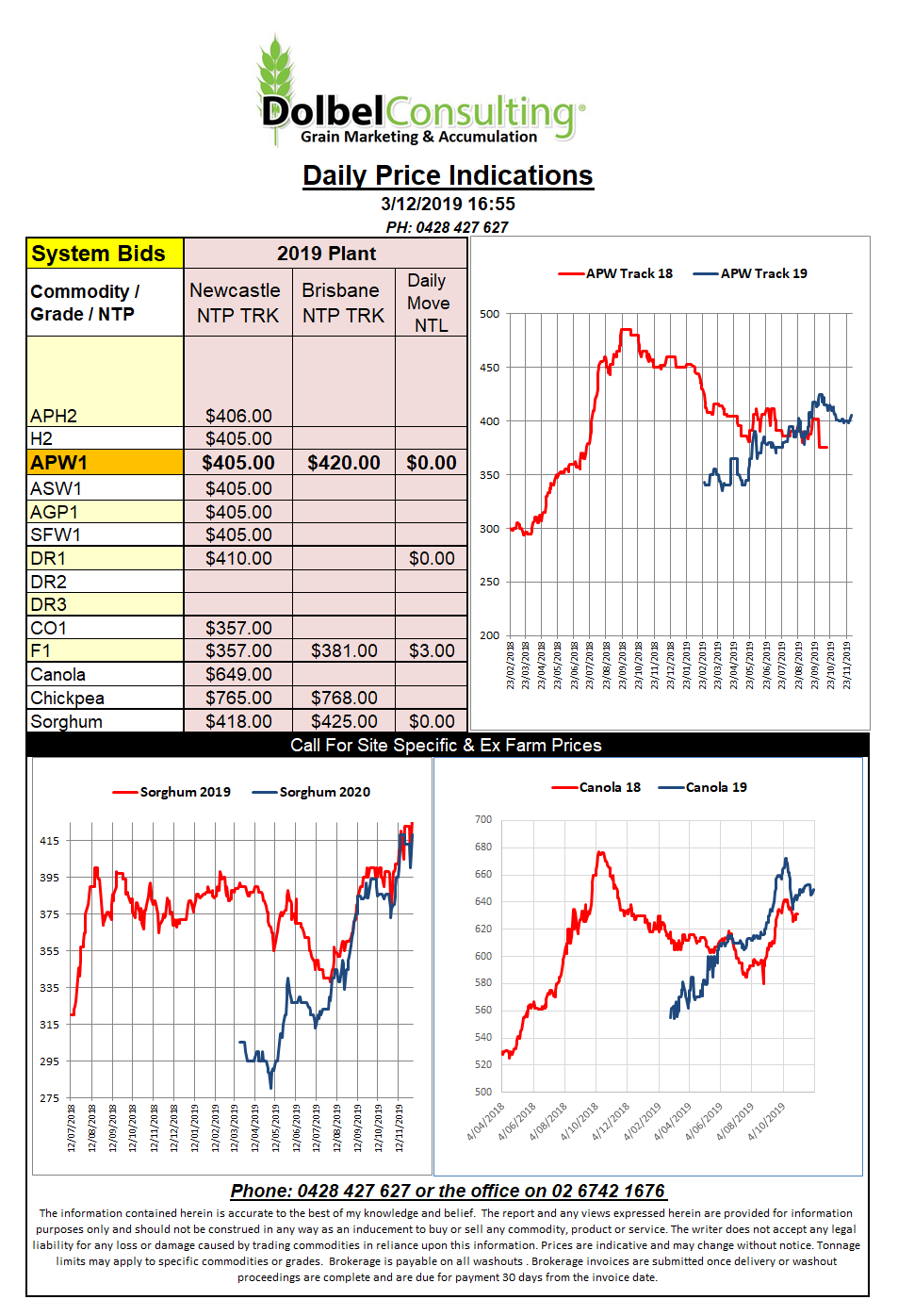 ABARES Australia wheat production estimate has finally fallen into line with the majority of private estimates. At 15.85mt it is well below the USDA estimate of 17.2mt. The number to keep in mind is the international export estimate. Thus USDA still predict an impossible export number of 9mt. Most local punters will be surprised if there is 6mt or less leave the local market. Australia will come into the 2020-21 harvest period with the lowest ending stocks seen in many years.
US wheat futures were softer across the board as the funds scramble to clear longs. The March 2020 contract is still very overbought and we should expected to see some form of squaring up (selling) prior to the USDA report due out on the 10th.
Fundamentally there isn't a lot to worry about in the USA. The last of the summer crop is coming in slowly and we may see some minor adjustments in the next USDA report for US corn and soybean production. Wheat is mostly in the ground, there are a few dry patches emerging around Kansas and Missouri and southern Iowa that need to be watched but this time of year the impact of this is minimal at most.
There's been a little rain across eastern Ukraine and Crimea but nothing much across the Volga Valley and central Russia. Further west we see Germany continues to be a little dry while France is wet across the SW and east while the north is seeing a mostly normal season.