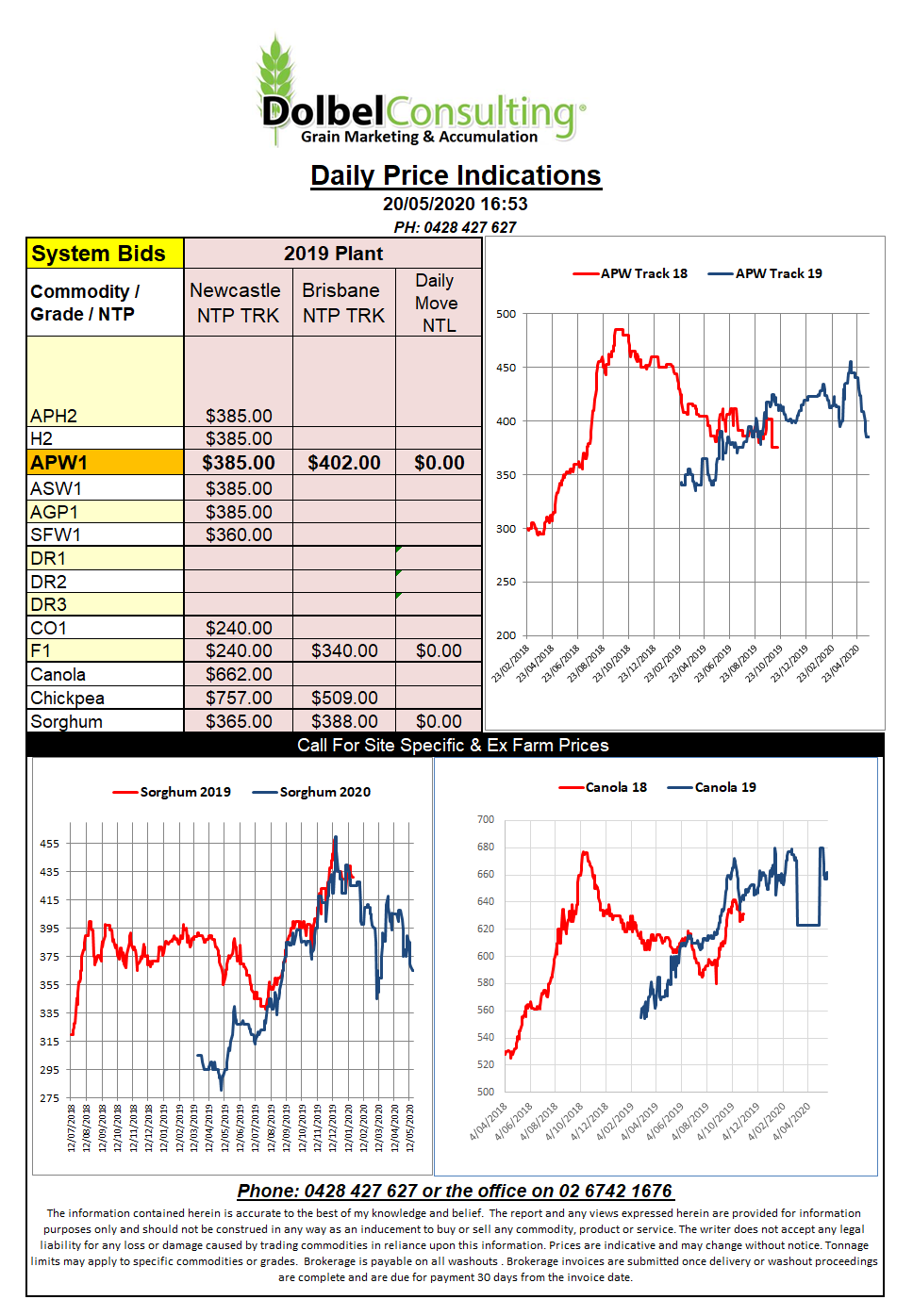 The pulse industry claimed another large scalp last week. Indian company Phoenix Commodities went under to the tune of about US$400m, not bad for a company valued at US$1.1Bn as recently as January and claimed a US$43.5m profit last year. Banks in the UAE seem to have been hit the hardest carrying around US$108m of the debt. Currency hedge losses were estimated at somewhere around US$450m.
Back in the USA the weekly crop progress report was out and had an influence on futures values there. Corn planting pace was good, now at 80% sown, that's 9% better than the 5 year average and 35% faster than last year's pace. US futures found pressure from the rapid progress and ideal growing conditions while finding support from reducing Brazilian production.
Soybean futures were under pressure from a lack of export news to China and healthy week on week progress with US planting.
US winter wheat was estimated at 56% in head, Kansas was pegged at 61%. The USDA pulled the good to excellent portion of the crop back 1% to 52% G/E. This compares to 66% at the same time last year. Frost damage appears to be the main issues in the US winter wheat crop at this stage.
US spring wheat sowing progressed well with a week on week increase from 42% to 60% in the ground. This is still a little slow compared to the 5 year average of 80% and resulted in a slight move higher in spring wheat futures at Minneapolis.