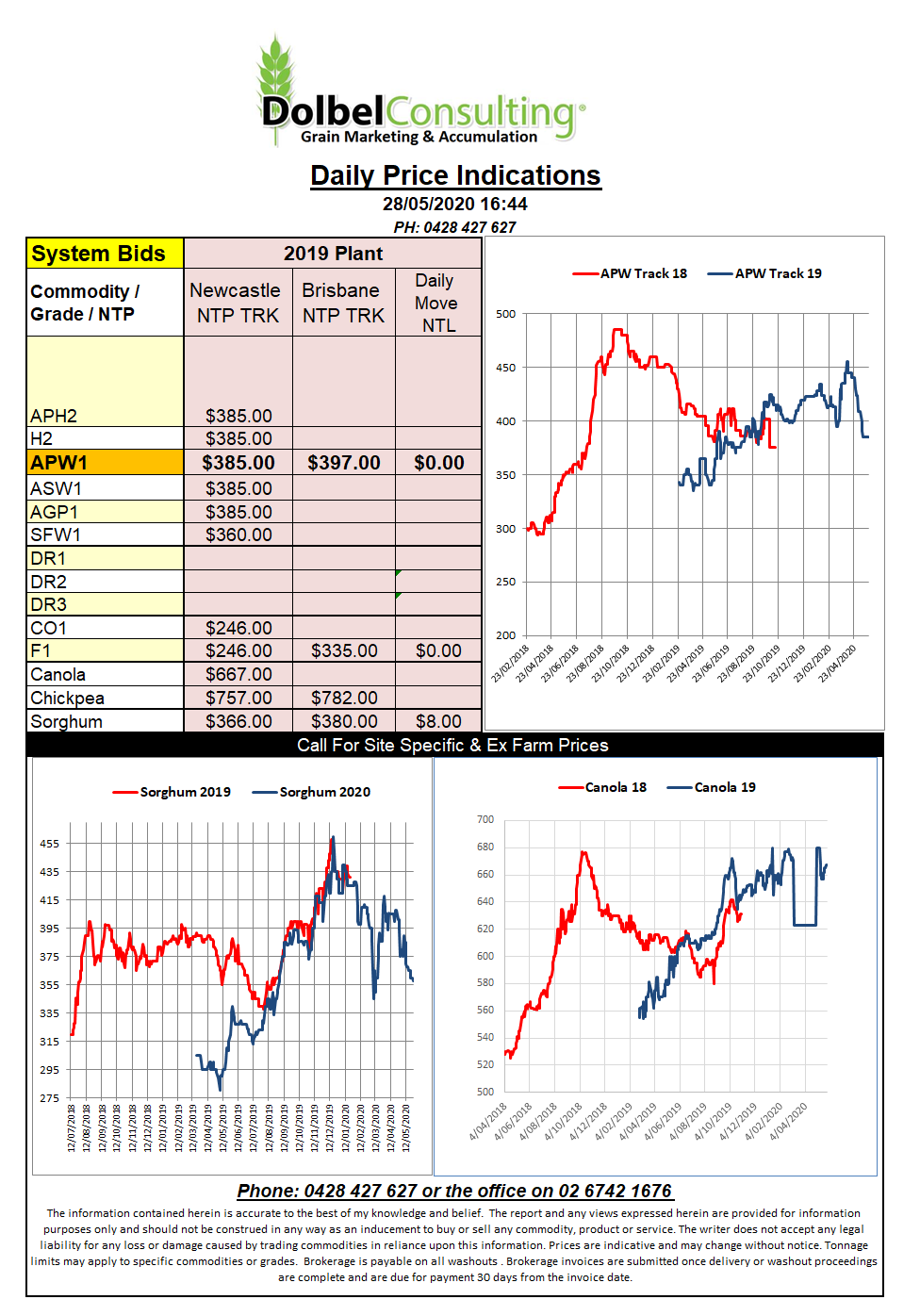 The Chicago grain futures market was very yawn worthy last night with settlements either side of unchanged for most grains. With little fresh news to trade off the punters pawed over the latest USDA weekly crop progress report and came to the conclusion that rain delays in corn planting was worth a punt. With 88% of the corn in the ground, against the 82% average and just 55% at the same time last year I'm pretty sure technical trade had a lot more to do with the 1.5c/bu gain in corn than the crop progress report.
The US corn crop is rated at 70% G/E, so is also in pretty good shape as it emerges. Iowa, Indiana and Iowa, the big corn states are all well ahead of last year.
Scrolling down we see soybean planting is progressing well with 65% in the dirt. Cotton planting is bang on average at 55% sown. Sorghum is bang on the average at 39% sown. Spring wheat is lagging a little at 81% sown versus the 90% average but is bang on this time last year. The winter wheat crop saw a 2% increase in the Good / Excellent rating, now at 54%, Kansas is just 40% G/E with 84% of the winter wheat there in head.
Further north we see 70% of the durum crop in the ground in N.Dakota. Drying soils are becoming a concern for US durum but with just 30% of the crop emerged it's early days. The past seven days, although good for sowing, has seen little rain fall across the Dakotas or the Canadian Prairies where the bulk of the durum is sown. The seven day forecast shows a good chance of some rain for the western Dakotas but the dry weather is expected to persist across much of Saskatchewan. SW Sask 1CWAD13 values were flat to firmer.