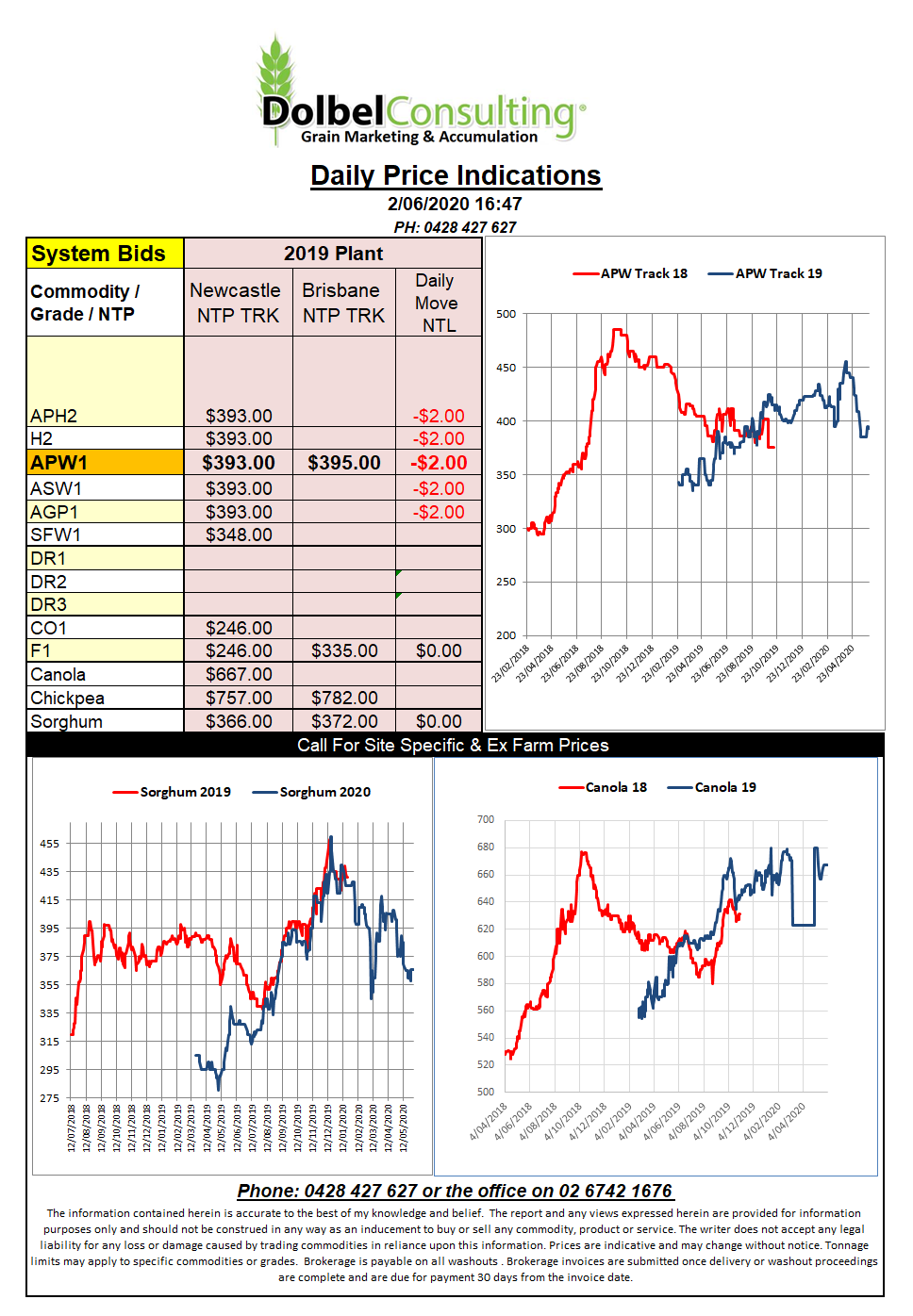 China picked up a couple of cargos of US soybeans overnight, this saw a round of buy beans / sell wheat at Chicago.
The USDA weekly crop progress report was out after the close. Corn planting is at 93% and emergence at 78%. The corn crop condition rating improved with 74% of the crop now rated at good to excellent versus 70% last week. The poor to very poor percentage of the crop is very small at just 4%. So in summary you would have to say the corn crop is in very good shape. The 7 days forecast is pretty much ideal for growing corn in the central corn belt with plenty of rain and increasing temperatures.
Soybeans were 75% sown, 52% emerged and rated 70% G/E.
Winter wheat is rated at 51% G/E, that's a fall of 3%. 77% of the winter wheat crop is now in head and harvest is already 32% done in Texas. In the north the spring wheat crop is rated at 80% G/E with 67% of the crop out of the ground and 91% of the projected area sown. On May 27th the ND Wheat Commission estimated that 70% of the ND durum crop was sown and about 30% had emerged. The report noted that topsoil moisture was low in the durum belt.
Talk of irreversible damage to the Russian winter wheat crop limited losses at Chicago. With temperatures in the driest parts of Russia now climbing into the 30Cs time to recover is over. In the last 7 days Ukraine saw good rain but east of the Black Sea remains generally dry.