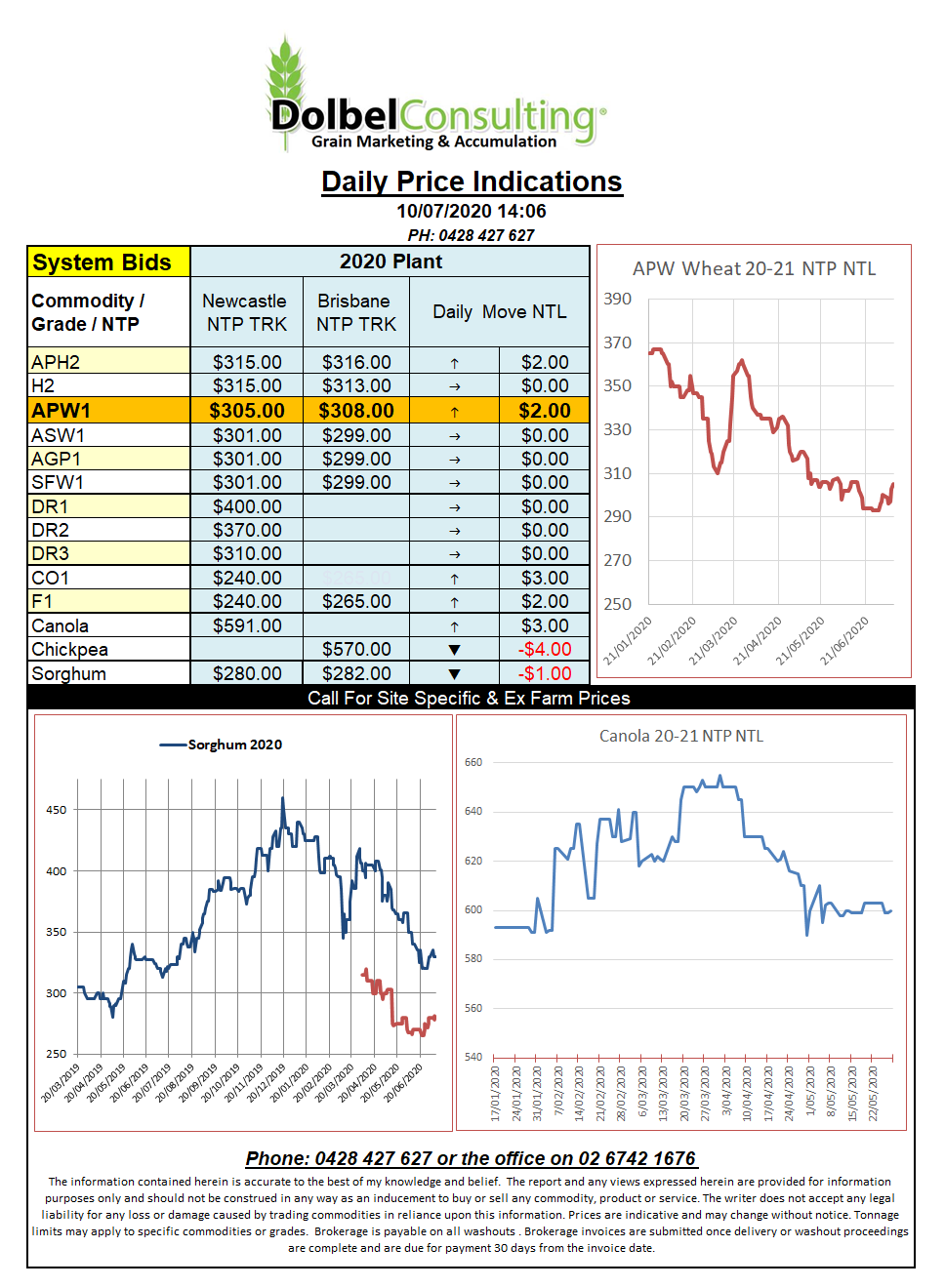 News that year on year wheat acreage in the UK was back 25% certainly had the Euro market humming. The talk wasn't reflected in the futures market though with London feed wheat flat for the nearby contracts. Milling wheat futures at Paris did push higher though as did the US wheat contracts.
Back in the UK we see new crop wheat production being estimated between 9.1mt & 10.2mt, this is a mid-range estimate of some 40% lower than last year and could result in imports of 2mt +/- 500kt.  Keep an eye on the harvest weather in the UK, a poor harvest could mean much higher imports of milling wheat out of Europe. Little things like this around the N.Hemisphere at present keeps one thinking that premium grade spreads should really be starting to widen.
In the US wheat futures ticked higher again on news of lower production estimates in some of the major exporting nations. Don't be surprised if Australia spoils the party this year though. US wheat into Asia has had a pretty easy run the last couple of years but with Australia knocking on the door of a 26mt wheat crop there will be some stiff competition for the yanks into Asia in 2021.
Good weekly US corn sales helped corn futures higher, basis was flat. Sales came in at just over 1mt of old and new crop. US soybean sales came in at 1.33mt for last week, with China accounting for about half of that volume.  Weekly US wheat sales were poor, putting a ceiling in futures movement, recent moves higher have also priced US wheat out of some marginal markets.