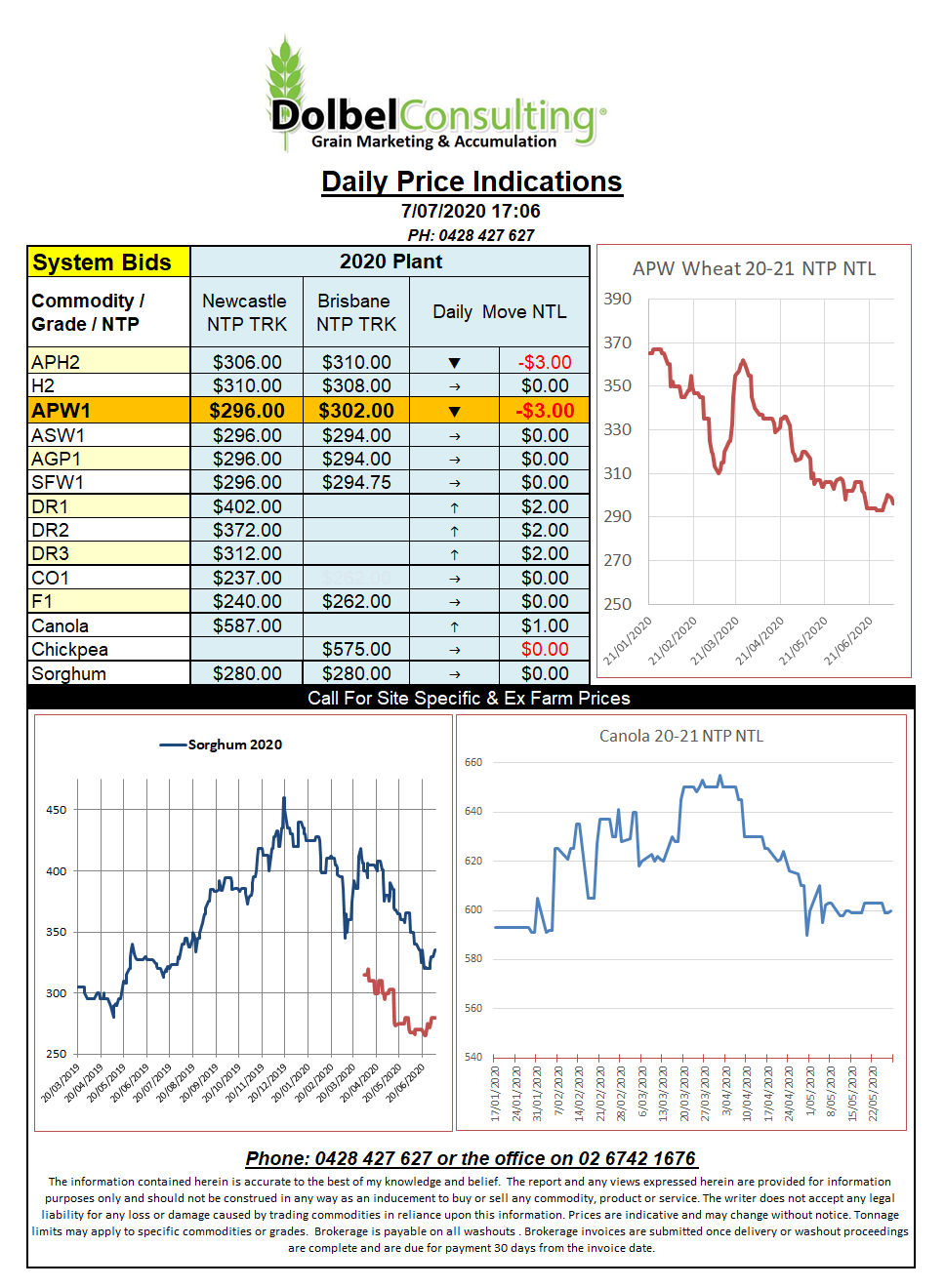 US futures found support initially from a hot, dry forecast for the week ahead. This saw the punters cover a few more shorts and trade around a couple of good sales reported earlier in the day. The weekly export inspections report came out late and was a little disappointing but due to the late time it hit the wires markets will probably not respond until tomorrow.
The weekly US crop progress report was also out after the close. Skimming through it we see 10% of the US corn crop silking, this is back a little on the 5 year average. Iowa is usually 8% silking but is just currently 5%. The crop condition rating slipped a little, now pegged at 71% of the US corn crop at Good / Excellent, back 2% on last week.
56% of the winter wheat crop in the US is now harvested, Kansas is about 80% through. The crop condition rating was back 1% on last week to 51% G/E. Kansas quality continues to be mixed with proteins averaging around 11.2%, this is a little below what the consumer was expecting and should continue to support spring wheat futures as the mills look to blend protein higher prior to milling. Test weights in Kansas have been a little better than expected so we may see final tonnage estimates a little higher than current guesses.
Flooding in Alberta Canada seems to be generally to the north of the major cropping regions. Locations across the heart of the Alberta canola belt have seen around 40-70mm in the last week putting the crop in good shape as it moves through the summer. Falls were heavy towards the west, closer to the mountains with a weekly total around Lethbridge Alberta over 90mm.