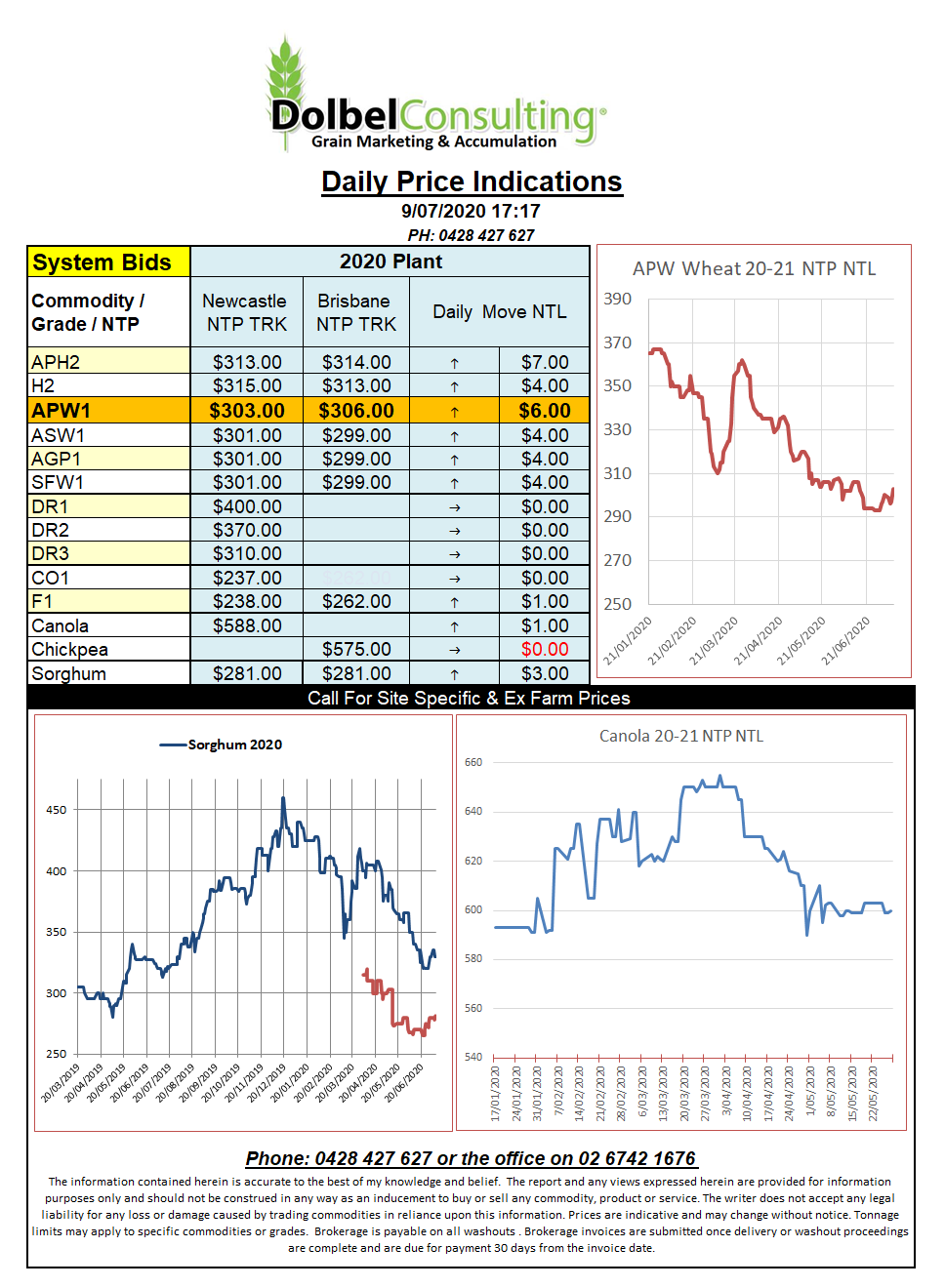 Soft red winter wheat futures at Chicago had a good rally last night. The move higher was said to be a result of the combination of technical trade ahead of the WASDE  report and continued concern about lower production estimates in the US, Ukraine, Russia and Europe. Looking at the stochastic on the Chicago September wheat chart one can't help but think the rally is, well, technically a little over cooked. Wheat is now over bought, approaching very over bought. To sustain a move of this nature one would need to see some significant adjustments in the WASDE. It does look a little like a buy the rumour / sell the fact type of manoeuvre.
The punters are thinking the US will drop domestic wheat production from around 51.084mt to about 50.295mt, that's not a lot and with the HRW belt reporting better than average test weights I'm not game to talk this estimate either way. The reduction is probably more likely to come in spring wheat volume but recent rain there may also counter any losses. The second thing to remember is this data is 30 days old, it wasn't really that dry in the spring wheat belt 30 days ago.
Conditions in Europe, Ukraine and Russia were dry 30 days ago so potentially a flat line in US production may well be countered by a few reductions in overseas exporters. Don't be surprised if Aussie data spoils the show though.
The main thing we need to see is an increase in demand for wheat or stocks are going to remain high globally. Regardless of whether India and China hold more than 50% of the stocks, this high number will continue to cap values globally in the mid-term.