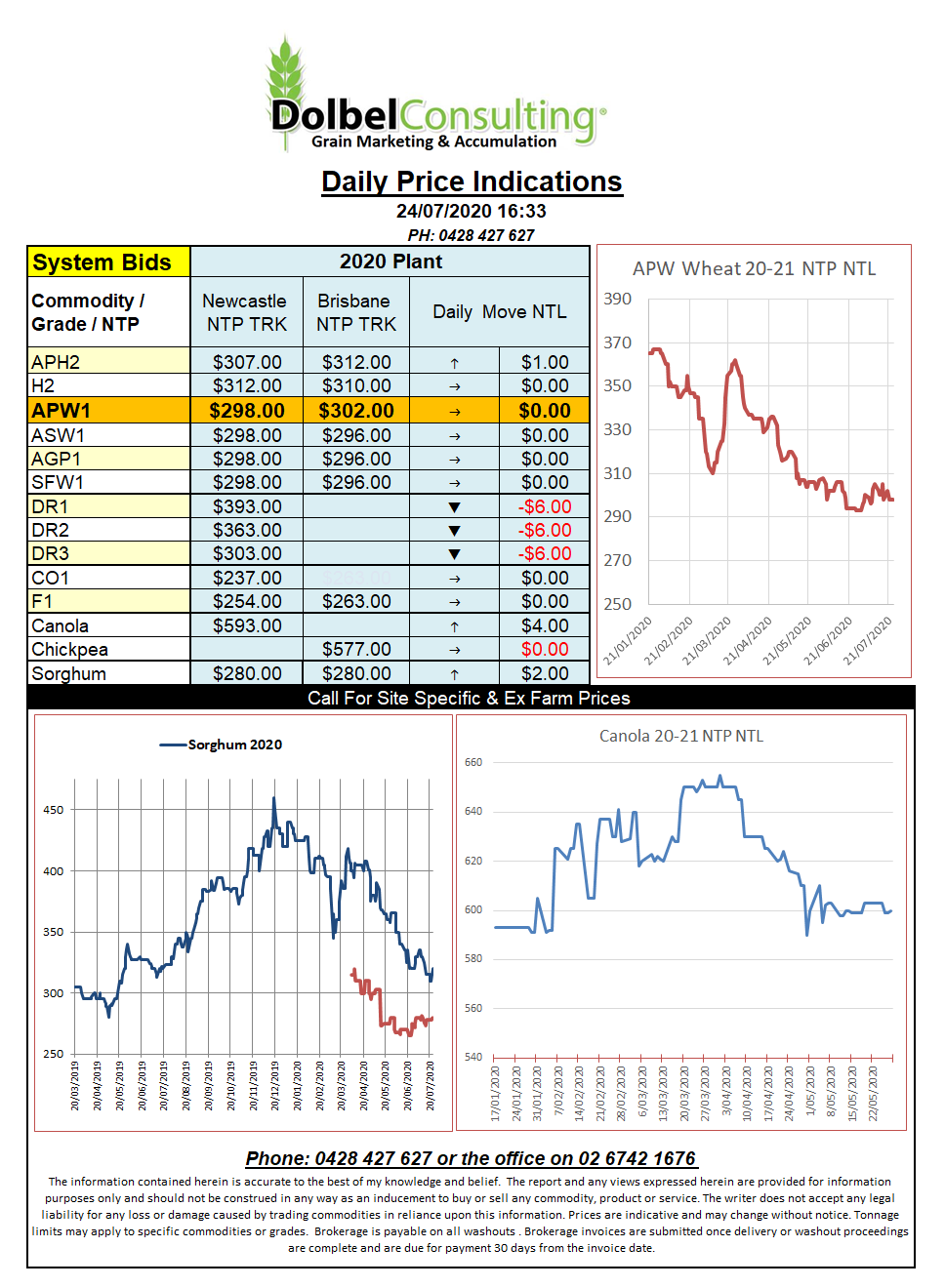 In the US Chicago futures generally saw corn and soybeans firmer while wheat gave back some of the recent gains. Soybeans found support from good export sales to China. Combined new crop / old crop US soybean sales were huge at 2.83mt for the week. As expected China accounted for almost 1.7mt of the volume.
China also featured on the corn US export sales data sheet, placing orders for 1.9mt of the total 2.54mt total weekly sales being reported.
As expected wheat sales out of the US were not great but they were better than many of the punters were expecting to see. At 617kt wheat wasn't about to break out of its technical restraints and make a run for it.
The weekly wheat sales data wasn't poor and the fact the International Grains Council also reduced world wheat production estimates overnight and the lack of influence from the higher row crops might leave the odd wheat punter a little disappointed with the lower close. Technically though Chicago soft wheat futures are probably more likely to trend lower than higher in the short term.
The International Grains Council reduced world wheat estimates in their monthly stab at the numbers. A fall of 6mt was significant but with the crop still pegged at 762mt and ending stocks at 288mt (-2mt) it's still a big pile of wheat to chew through. World wheat trade was left unchanged at 180mt. At 762mt we see this year's crop about the same as last year but we do see a 2mt fall in carry from last year.
Durum values out of SW Saskatchewan were flat to a smidge lower while spring wheat slipped C$2.13 for Dec and Canola was +C$1.55.