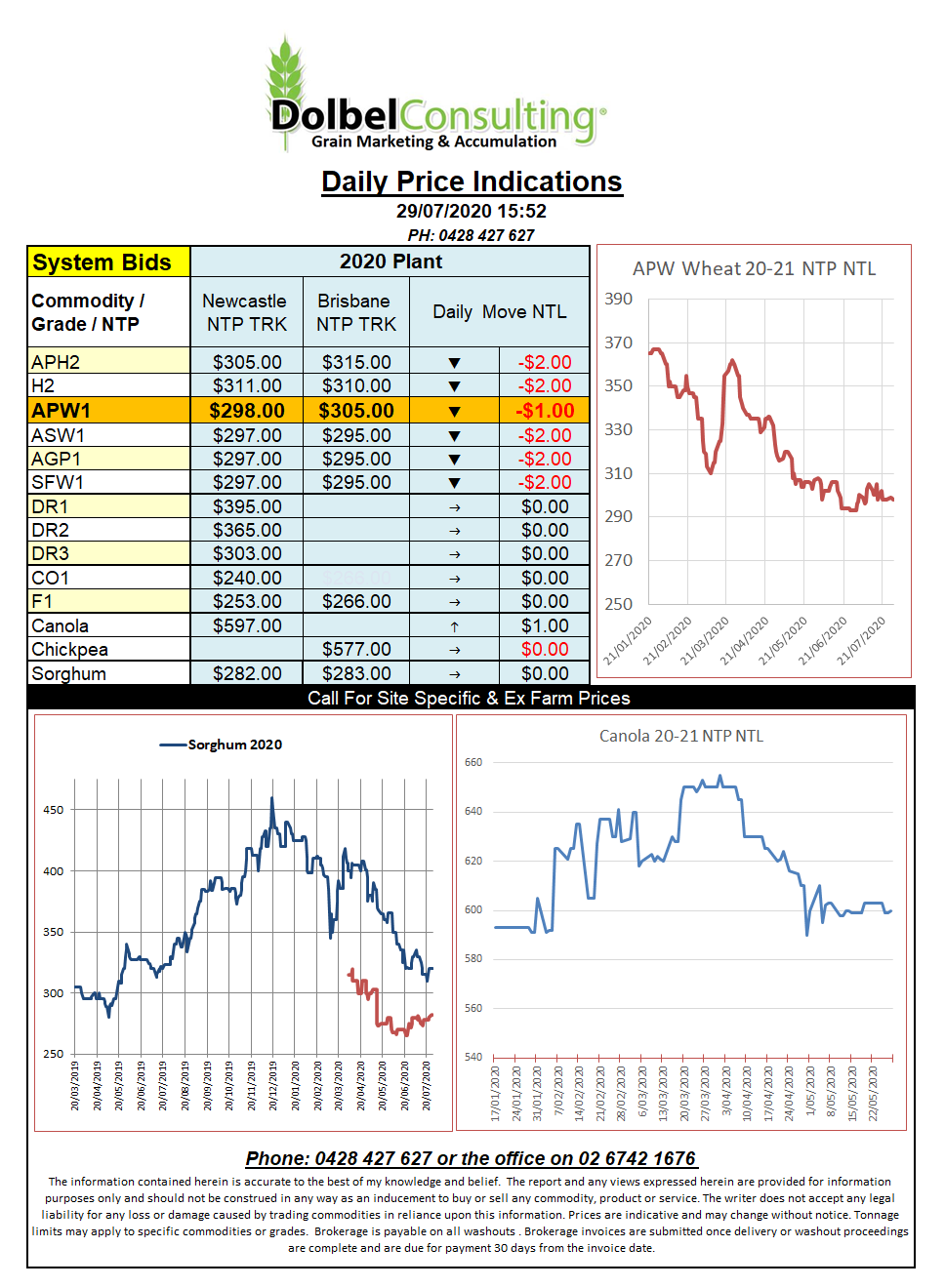 Good demand for US soybeans from Mexico and China continue to support oilseed futures at Chicago. The sentiment in soybeans did roll across to ICE canola futures which closed up a C$1.00 on the nearby and C$1.20 for the Jan21 slot. Across the Atlantic in Paris, rapeseed futures were also firmer by the close, up one Euro for the Feb 21 slot.
Corn futures were either side of unchanged at Chicago. The corn market was mostly concerned with what can only be described as near perfect weather in the USA at the moment. Another 25-50mm is expected across much of the corn belt this week with cooler conditions following on. The cash market in the US for corn was generally flat to lower. The weekly USDA crop progress report, out after the close, tends to back this up this week with a 3% increase in the Good / Excellent rating, now at 72% G/E.
The sorghum condition rating was also a little better week on week but the season has generally been a bit hot and dry across the US sorghum belt. Sorghum is offered at about US$213 FOB Texas, that's a fair bit better than this time last year. It also indicates that local bids here for new crop sorghum are probably still a little under par by $10-$15.
The flooding in China is seeing increased demand for soybeans. Soybeans are finding support as the region being affected is a big canola area, beans appear to be the cheaper replacement and also allow them to meet phase one trade terms with the US. The timeframe also suggest the US will be the beneficiary as S.American stocks are lower this time of year. While US corn sales volume to China is a little harder to explain the uptake of recent auctions in China does lead one to believe some regions may be a little tight or US corn is cheap.