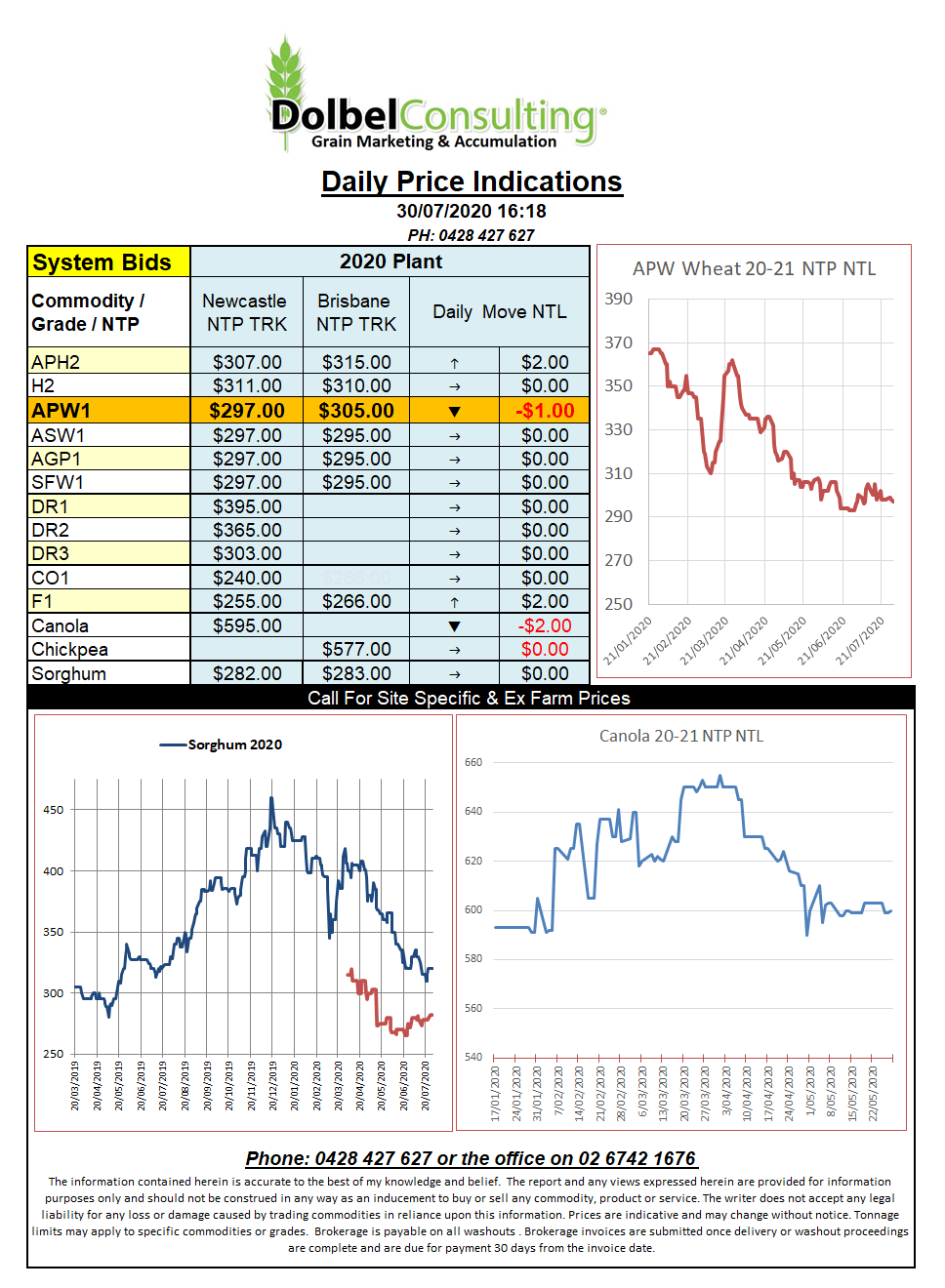 The first hint that things maybe a little worse in Argentina than what the market is factoring in may well be the amount of interest Brazil is showing in US HRW. Brazil usually buys its import requirements from their close neighbour but with drought becoming an issue across much of Cordoba and Santa Fe this winter Brazil has taken an early approach and procured HRW from the USA and Russian wheat.
The wheat crop in Argentina is currently rated at just 22% Good / Excellent. The drier conditions have seen FOB offers for milling wheat out of Argentina increase to about US$230. Not exactly a huge drought premium but higher than US equivalent grades.
At Chicago wheat futures were a tad higher while the row crops slipped a little. Wheat found technical support after a couple of lower closes earlier this week and some fundamental support from a lower Russian production estimate. Consultancy firm SovEcon pegged Russian production at just over 79mt, a little lower than their previous estimate but still higher than many others. The move lower was mainly due to poor conditions across the Russian spring wheat regions. Reductions were also made to Kazakhstan wheat production, another spring wheat state. The USDA cut production there by 700kt recently. About 5% of the Kazak crop is durum.
Durum crop ratings in the USA declined. The bigger picture shows Canadian production key to world prices in 2020-21 with reductions to Black Sea production, French production, -21%, Italy 22% below the 5 year Avg and N.African wheat demand up almost 2mt year on year.