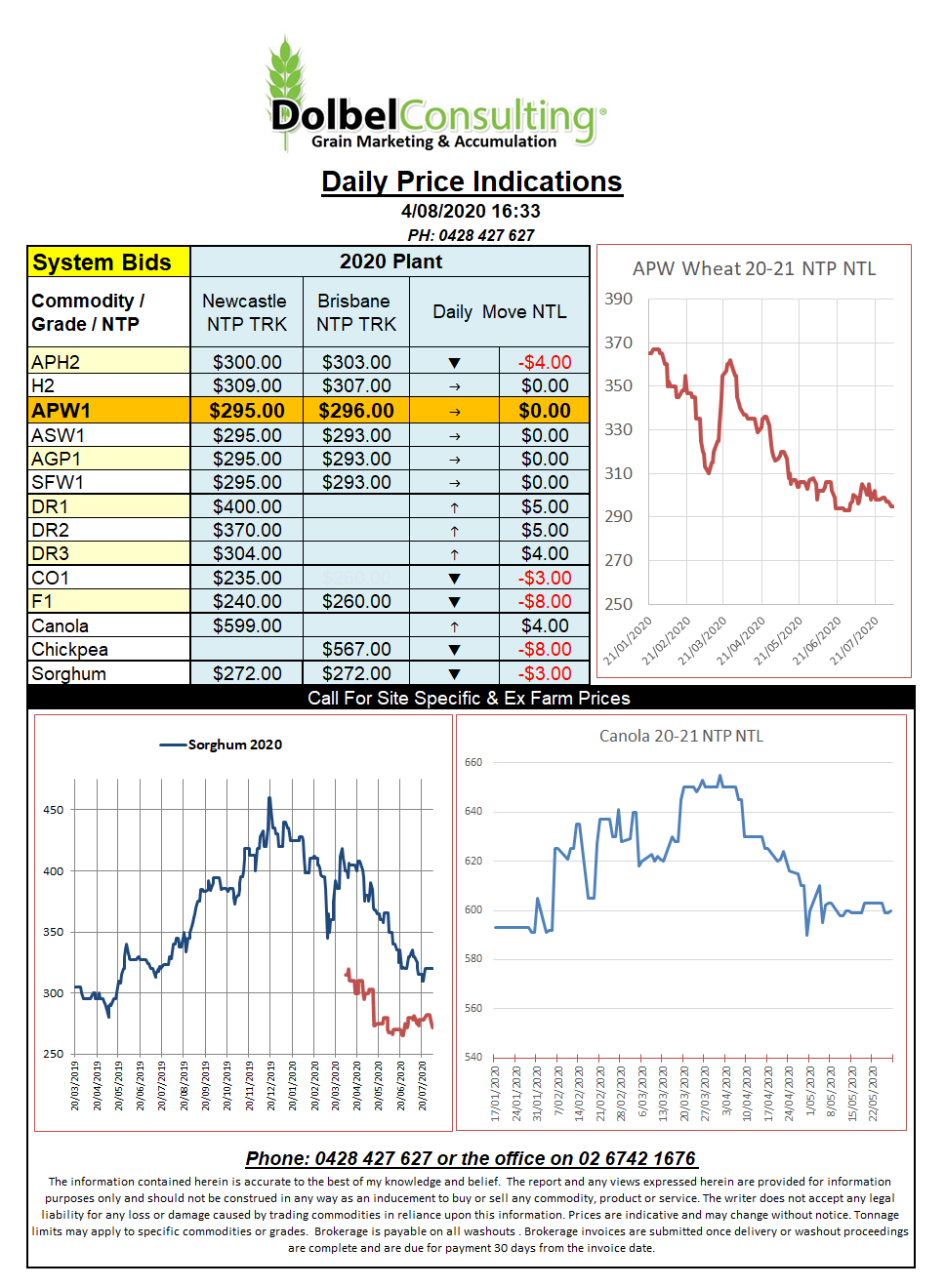 World markets were generally flat to softer overnight. Let's start with the grains that closed on the higher side of flat. US soybean futures found support from another large reported sale of 243kt to an unknown destination, probably China. There was a holiday in Canada so there's no ICE canola futures data to look at but Paris rapeseed did close up E2.25/t for the Nov 20 slot.
Corn futures at Chicago also closed in the black, just. A round of technical buying, read this as bargain hunting, supported the corn futures market. The corn crop in the US looks to be a good one, with few to no major setbacks so far this season. The sales pace is slower than it should be but the price is reflecting all these negatives at present. I'm just waiting for China to come to the plate and ask for a large helping.
Wheat, well you know those days when it's 3pm and you just finished tapping the thread for the new grease nipple to replace the one you broke off at 8am, yeah, wheat had one of those session. Except now it can't find the grease gun. One week Russian wheat production is getting talked down, the next it's getting bigger, in the end we just know Russia will be a major force again in 2020-21 regardless of whether their crop is 76mt or 79mt. Asian homes continue to dominate the US sales program, that will probably change come January.
The USDA crop progress report, out after the close, pegged the US corn crop condition rating unchanged at 72% G/E, the Iowa crop is 44% dough stage. About 59% of the US soybean crop is setting pods and the G/E rating picked up 1% to 73%. Cotton dropped 4% G/E to 45% and good old wheat, winter wheat was 85% harvested and spring wheat was rated at 73% G/E, up 3%, that won't help anything.