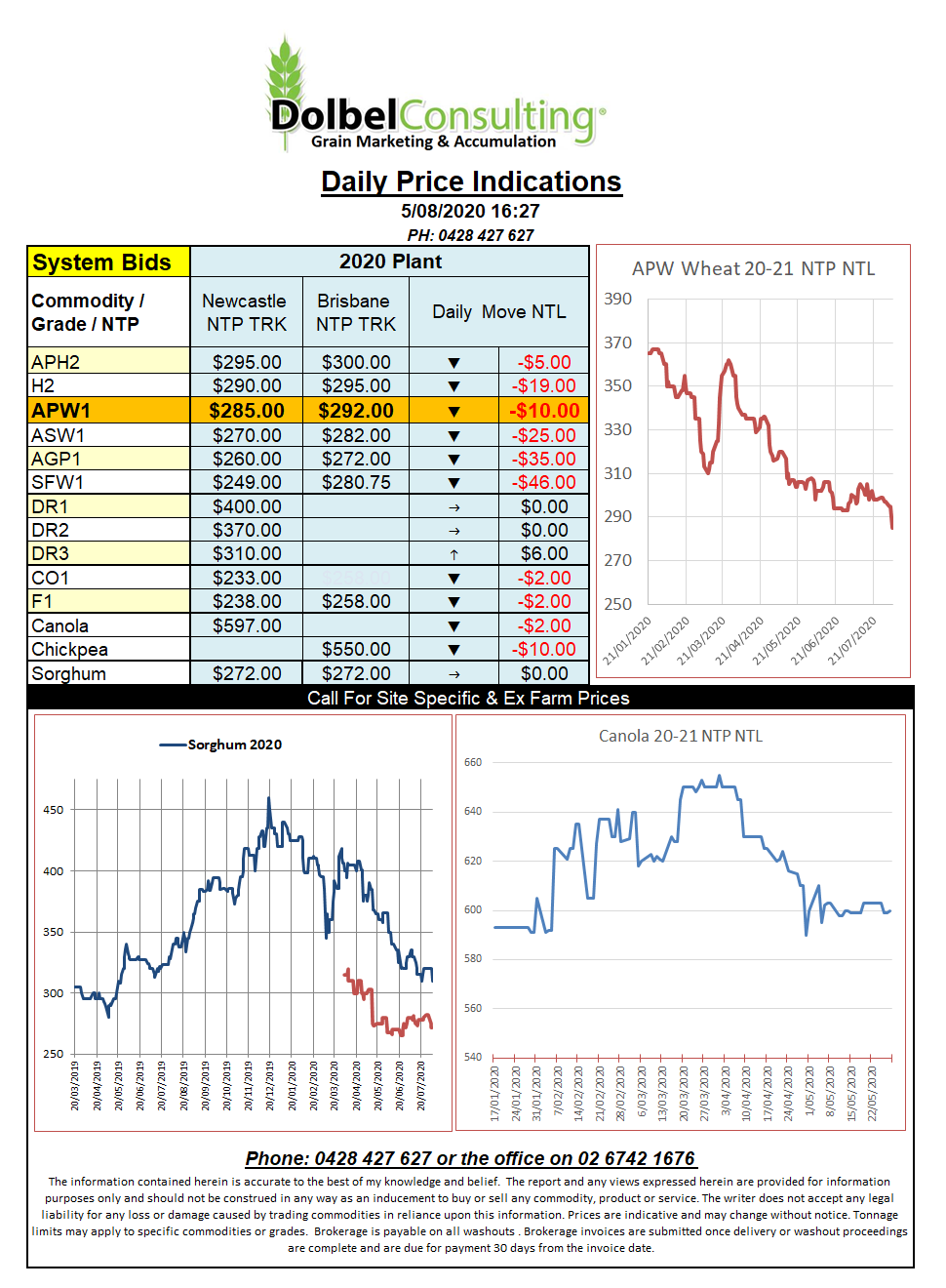 Volume on the Chicago December soft red winter wheat contract was up as the punters were net sellers of some 9500 contracts, roughly 1.3mt. Total volume for the December slot was just under 8 million tonnes. The charts say wheat is over-sold, not massively over sold but over sold. Weather in the USA continues to be benign and is being viewed as more favourable production than bearish at present, especially for corn and soybeans.
The increase in US spring wheat & corn condition rating hit the market pretty hard and the prospect of more rain and cooler conditions across much of the US corn belt over the next couple of weeks have the punters thinking that we may see further increases in the percentage of the corn crop rated good to excellent next week. This will keep a cap on values or put pressure on US corn futures to drift lower. The charts are telling me corn too is oversold, but this seems to be having little impact on values at present.
An increase in the spring wheat good to excellent rating in the US hurt prime grade wheat. Cash bids for 1CWRS13.5 spring wheat in SW Saskatchewan were lower, in line with MGEX futures for US spring wheat. Shedding C$2.87  for the December lift an average price came in at C$218.91 per tonne. On the back of an envelope this would equate to something close to AUD$342 for a APH1 type wheat. Current cash bids here are closer to $300, basically telling us that grade spreads for the higher grades in Australia have a long way to go before they are fair given some global indicators. With Aussie APH a white wheat it is hard to benchmark but should be a premium over red.