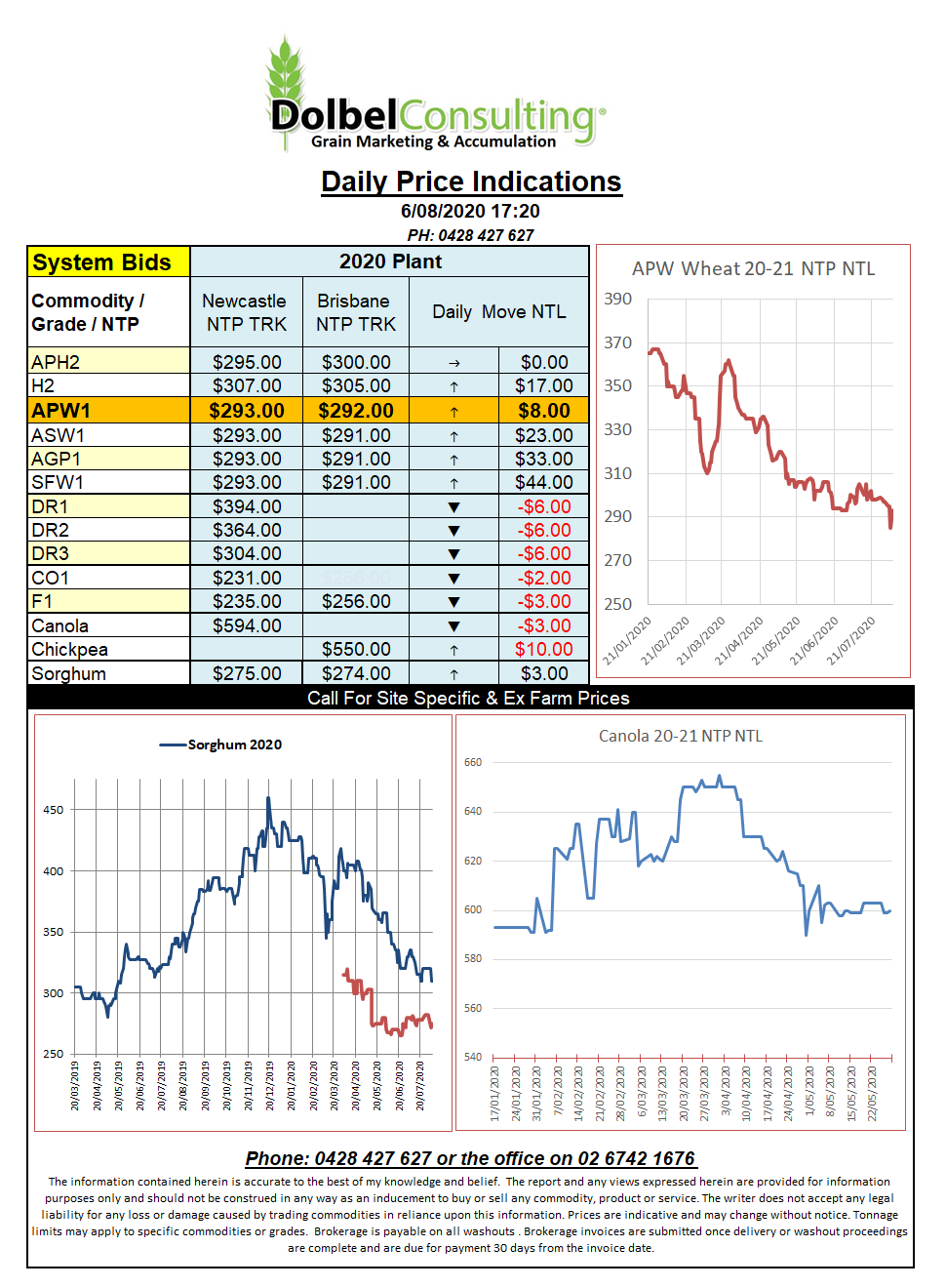 US wheat and corn futures were generally flat to firmer overnight. Corn found support from increased interest on the buy side while wheat and to some extent corn, found support from technical trade, both being over sold on the charts.
Soybeans fell lower on technical trade even as a further sale of 180kt of beans was reported to the USDA. If the way the market has been reacting to sales of both corn and soybeans in recent days is any gauge as to how the market will react to US export data out tonight it is hardly worth the punt. Most punters are tipping better than average volume for both though.
Spring wheat continued to struggle after the condition rating was better than expected earlier in the week. The market seems to have forgotten about the dry weather across the Russian spring wheat region this week, it's not technically helpful at present I guess.
Looking at World Ag Weather it's probably a bit of a mixed bag across the Russian and Kazakhstan spring wheat region. Some parts, the lesser growing region, the southern Ural, has seen up to 600% more rain than average over the last couple of weeks while to the east and west of their rainfall has been 60% – 80% of their average for this time of year. The forecast is for rain to continue across the wettest region and some showers to push across the remainder of the west Siberian plain and to the west of the Urals.
Argentina is still very dry with rainfall over the last 14 days mainly falling across the southern half of The Pampas and the Rio Negro catchment, where little winter crop is grow. Further north in the heart of their wheat belt, Cordoba and Santa Fe has seen little to no rain and conditions are expected to remain dry for the week ahead.