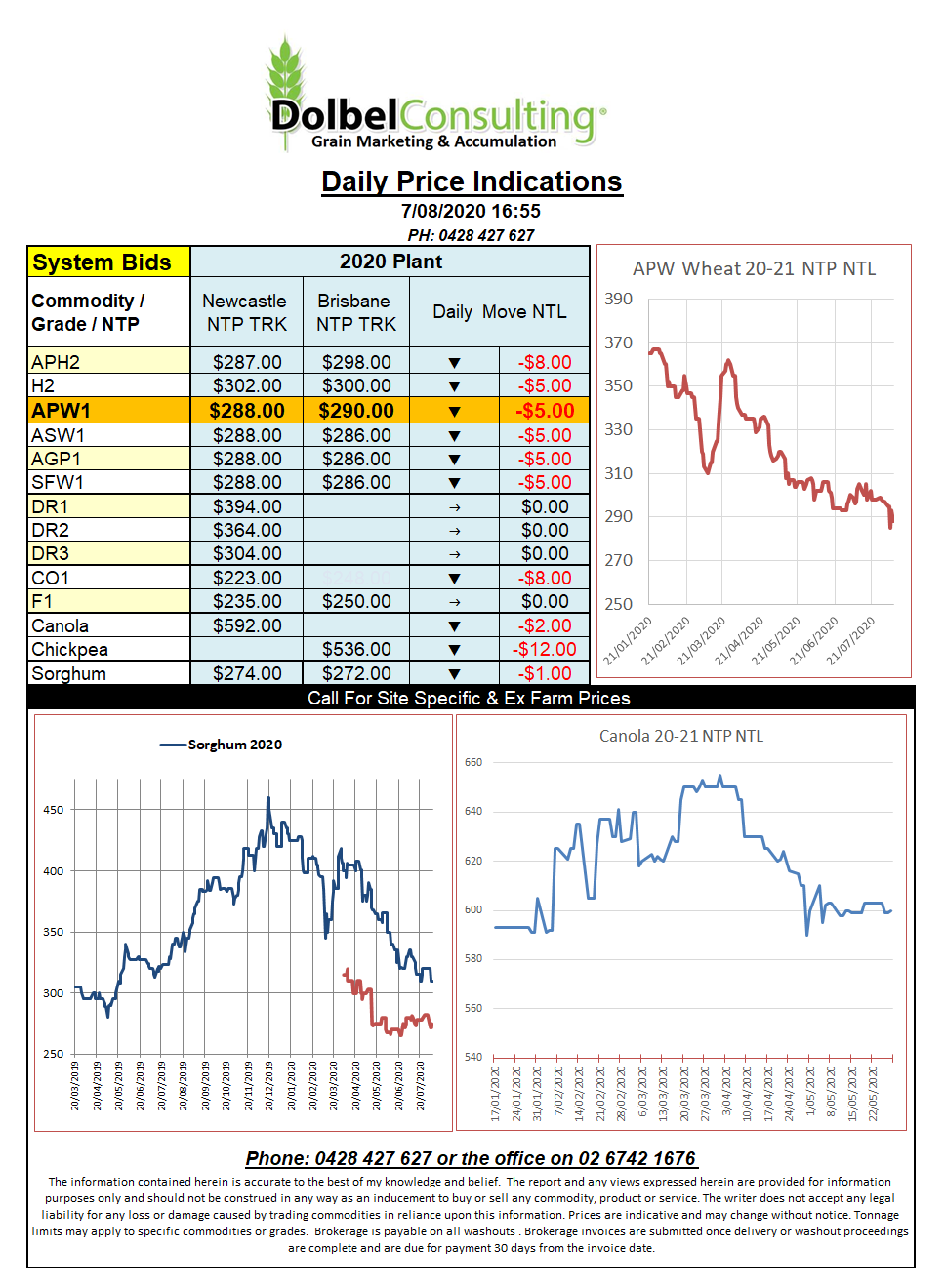 Data for US weekly grain sales and export data for last week hit the market and done nothing to stop process falling further at Chicago. Net sales out of the States weren't too bad at 605.5kt, just above the 4 week average. Asian buyers featured heavily on the customer list again with China picking up 85kt.
US sorghum sales were reported at 211.6kt with China picking up the lions share (171.6kt). Sorghum offers out of Texas were a smidge higher last week coming in at US$209 FOB Texas. Well above corn values. On the back of an envelope this may well indicate a local price here somewhere around AUD$295 port, some $20 higher than current track bids in the Newcastle zone.
The Platts Aussie APW FOB futures contract (untraded) ended the session at US$237.50 for a January 21 slot, this roughly converts to about a $255 ex farm LPP number. This is interesting as the Platts wheat and Texas sorghum price indicate sorghum should be at a premium to APW. At the moment we are seeing sorghum at par or a slight premium to SFW1 but not really against APW. Does this mean sorghum is a sell or is wheat simply very cheap. My guess is a little bit of column A and little bit of column B.
Club wheat values out of the Pacific North West in the US were unchanged with Japanese business supporting current values.
Egypt picked up 410kt of wheat out of the Black Sea mid-week, 295kt of Russian and 115kt of Ukraine. The sale is rumoured to have been financed through a special deal made through Russian Swiss based Sberbank and Saudi's, Islamic Trade Finance Corporation, a first.