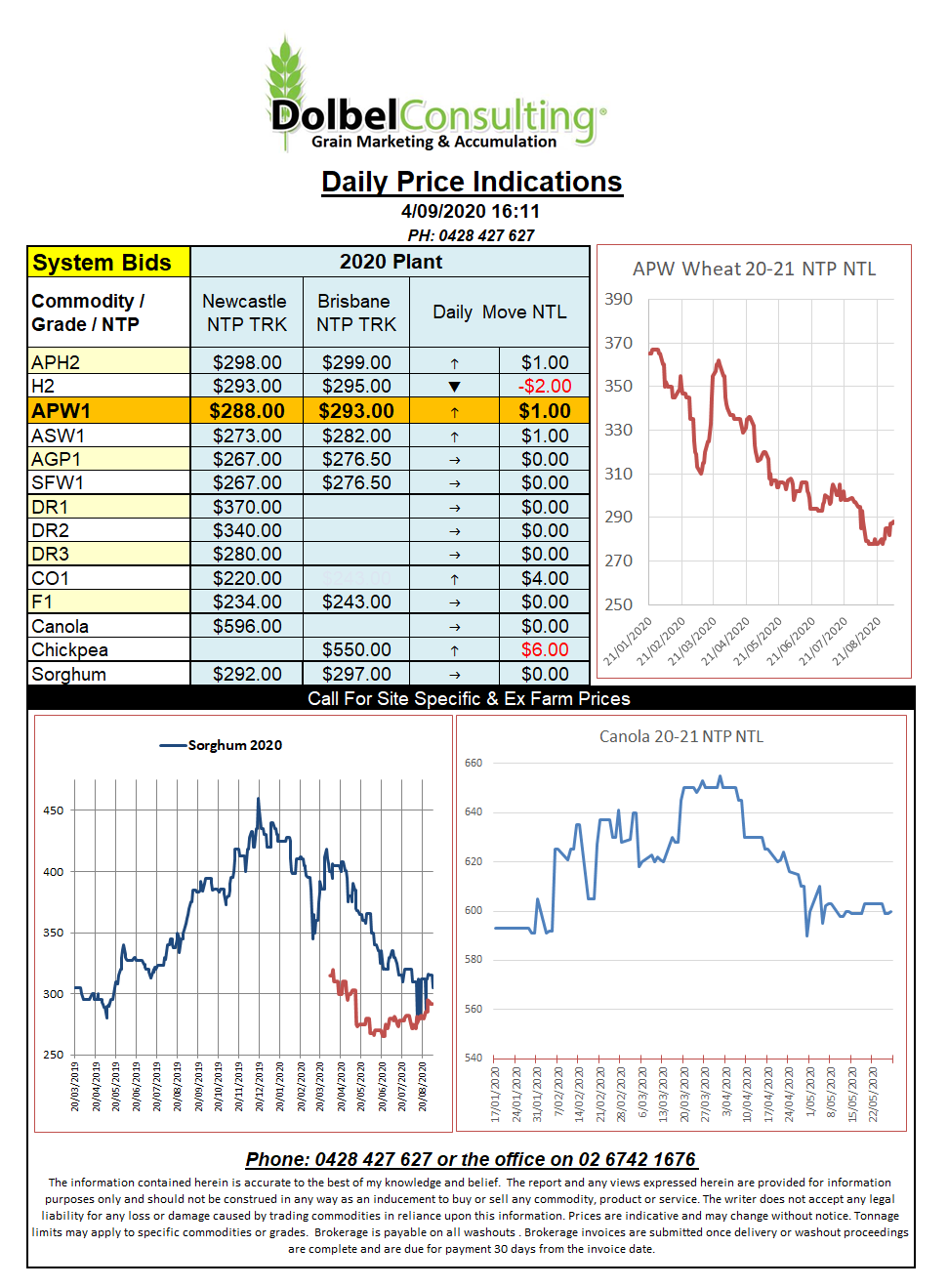 Outside market influence was a major hand brake on US grain last night. Good export sales for US soybeans helped beans close in the black but wheat and corn futures at Chicago pushed lower. Rainfall across the US corn belt is expected to be across the drier parts of Iowa over the weekend. The western corn belt is expected to remain dry with ideal conditions to complete the wheat harvest and potentially make a start on any early corn in Nebraska.
In Argentina, Santa Fe has seen some nice rainfall after a very dry period. Falls were generally lighter to the west resulting in some rain across Cordoba but not really enough to counter the terrible season to date. Much of Santa Fe saw falls of 10-30mm, taking the 30 day rainfall back to roughly 100% of the normal rainfall expected for this time of year. Further west in Cordoba much of the wheat country is still looking at less than 60% of normal rainfall for August. The NW of Buenos Aires state has seen its average rainfall for August but the SE of The Pampas region is becoming a little dry now too.
Overnight Egypt picked up 55kt of Russian wheat off Cargill at US$225 FOB. With about US$15.60 freight to port this would bring it in at US$240.60 C&F. The highest offer came in at US$245.23 for some Ukraine wheat. The good news is this represents an increase in value over their last purchase. It also suggests that Black Sea wheat into Asia will not compete with Aussie wheat by quite a lot.