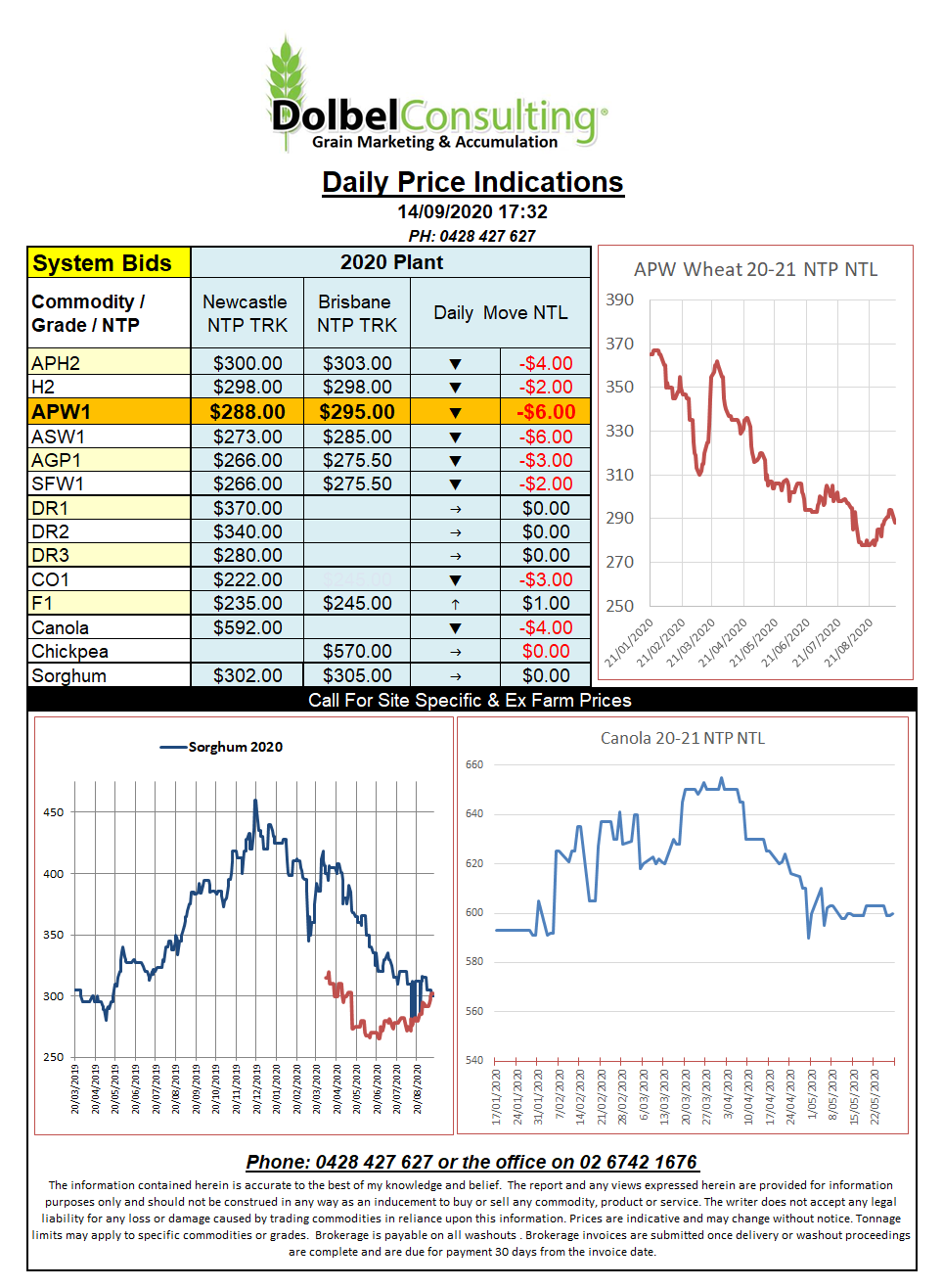 It was a USDA World Ag Supply and Demand Report night last night. Soybeans were the big winner with the report lending a helping hand to a market that was already steaming ahead on lower US yields and increased sales volume. Soybean futures at Chicago pushed above US$10/bu for the first time since June 2018. This helped ICE canola close +C$7.60 on the nearby and also pushed the Paris rapeseed futures contract a few euros higher. The confirmation of a smaller US soybean crop in the WASDE should help local canola values here higher on Monday.
Corn futures also found support from the WASDE with the USDA reducing average yields from 4.617t/ac to 4.534t/ac. This was slightly higher than the average trade punt prior to the release of the report but enough to confirm the US crop is getting smaller, not larger. December bids for export corn out of the US Pacific North West were firmer by about the same value as outer month futures at Chicago.
Wheat probably done well to only shed a few cents per bushel. The USDA increase world production from 766.03mt to 770.49mt with increases in Australia 26mt to 28.5mt, Canada 34mt to 36mt and the EU wheat number was increased from 135.5mt to 136.15mt. Argentina and Brazil were two of the few reductions with the S.American duo shedding 1.2mt between them. The all-important world ending stocks number was increased by 2.58mt to 319.37mt, that's too high to see a major rally sustained in the short to mid-term.